National Football League
National Football League
Favre, Vikings forge strong ties
Published
Aug. 18, 2010 1:00 a.m. ET

Cue the laugh track. Brett Favre said this is his final NFL season.
No, he wasn't spoofing the television commercials spoofing Favre's two premature retirements. Favre actually uttered those words with a straight face Wednesday in his first news conference since returning to the Minnesota Vikings for the 2010 campaign.
"I do believe it now," Favre said.
Nobody else does, nor should they at this point. But here's something that is the gospel truth: There may be no tighter locker room bond between a team and its quarterback than the one between the Vikings and Favre.
How many players would welcome back a peer with open arms after he received preferential treatment to skip offseason workouts and training camp? How many prominent veterans would shelve their own egos, fly to the boondocks and kiss Favre's tuchus to strap on his helmet? How many players would create what Minnesota head coach Brad Childress described as a "palpable buzz" throughout team headquarters when receiving word Tuesday that Favre was back in the fold?
"It elevated everybody in the building," Childress said. "That's what a franchise quarterback does."
On Favre's end, this isn't all about desperately wanting to win one more Super Bowl, rewriting the NFL record books again or cashing in with a new contract (although I'm not naive enough to think Favre will decline any extra money that Vikings owner Zygi Wilf throws his way). It sincerely is about what Favre himself described as "one last favor" to those who embraced him when two other clubs — Green Bay and the New York Jets — had spurned him.
Vikings on both sides of the football kept in touch with Favre throughout the offseason. You know you're loved when a fellow quarterback whose spot on the depth chart and 53-man roster itself is hurt by Favre's return urges him to continue playing, like fellow quarterback Sage Rosenfels did.
"It's really about these guys," Favre said. "They know I've got their back."
But that didn't necessarily mean Favre was coming back. Childress sensed as much last week in the aftermath of ominous text messages Favre had sent to his teammates. Childress then made good use of his bachelor's degree in psychology. He dispatched three of Favre's closest friends on the team — kicker Ryan Longwell, guard Steve Hutchinson and defensive end Jared Allen — on Wilf's charter airplane to Favre's house in Hattiesburg, Miss., after Monday's practice for a final answer.
Longwell believed there was a "0.2-percent" chance that Favre would reconsider before the trio got there. But after heavy cajoling, Favre finally said the words that Minnesota wanted to hear: "I'll do it."
Don't believe for a second that this was an impulsive act. Favre had worked out over the summer. He underwent ankle surgery to improve his pocket mobility. He knows the Vikings are a legitimate title contender, not a team in the rebuilding process.
During Wednesday's practice, Favre looked like the same quarterback who enjoyed a 33-touchdown, seven-interception effort in 2009. In fact, players may need more time adjusting to Favre than he needs to shake rust. Favre zinged one pass so hard that it went through wide receiver Bernard Berrian's hands and bounced off his chest.
Favre, though, still needed emotional stroking before committing to play. In his recent Pro Football Hall of Fame speech, wide receiver Jerry Rice said he was always motivated by fear. Favre shares that same approach but has far more insecurity. At age 40, Favre acknowledged he didn't know whether he could "answer the bell" and play at a high level for a 20th NFL season.
"I put a lot of pressure on myself," he said. "I always have."
Vikings players helped alleviate that anxiety. Twenty-one other starters and both specialists from the team that reached last season's NFC championship game return. Other Vikings should take it upon themselves to compensate for any deficiencies Favre may now have.
"Not one guy has said, 'We need you to play the way you did last year,'" Favre explained. The feedback, he said, was more along the lines of, "We love your leadership. We love your enthusiasm."
"That means everything," Favre continued. "I can't expect anybody on the outside looking in who's not affiliated with this group to understand it."
We did catch glimpses last season. The whole Vikings squad celebrating as Favre sang "Pants on the Ground" following the playoff rout against Dallas. Young wide receivers Sidney Rice and Percy Harvin blossoming under Favre's tutelage and raving about him. The way Minnesota rallied around Favre as he defeated Green Bay in two of the most clutch performances in NFL history.
But let's not fool ourselves. If none of this had happened, Favre would have been put out to pasture just as he was in Green Bay and New York.
"If we had gone 8-8, it would have been a no-brainer," Favre said. "They would have said, 'Brett, we enjoyed having you, but it's time for us to move on as well as you.'"
That won't be happening until 2011 — maybe. Until then, Favre and the Vikings will try to recreate the magic of last season while enjoying themselves along the way.
"I just felt like I owe it to this organization to give it one more try," Favre said. "I have no idea how it will pan out, but I will give my best."
The Vikings can't ask for anything more.
---
---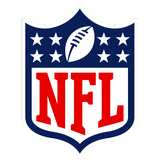 Get more from National Football League
Follow your favorites to get information about games, news and more
---