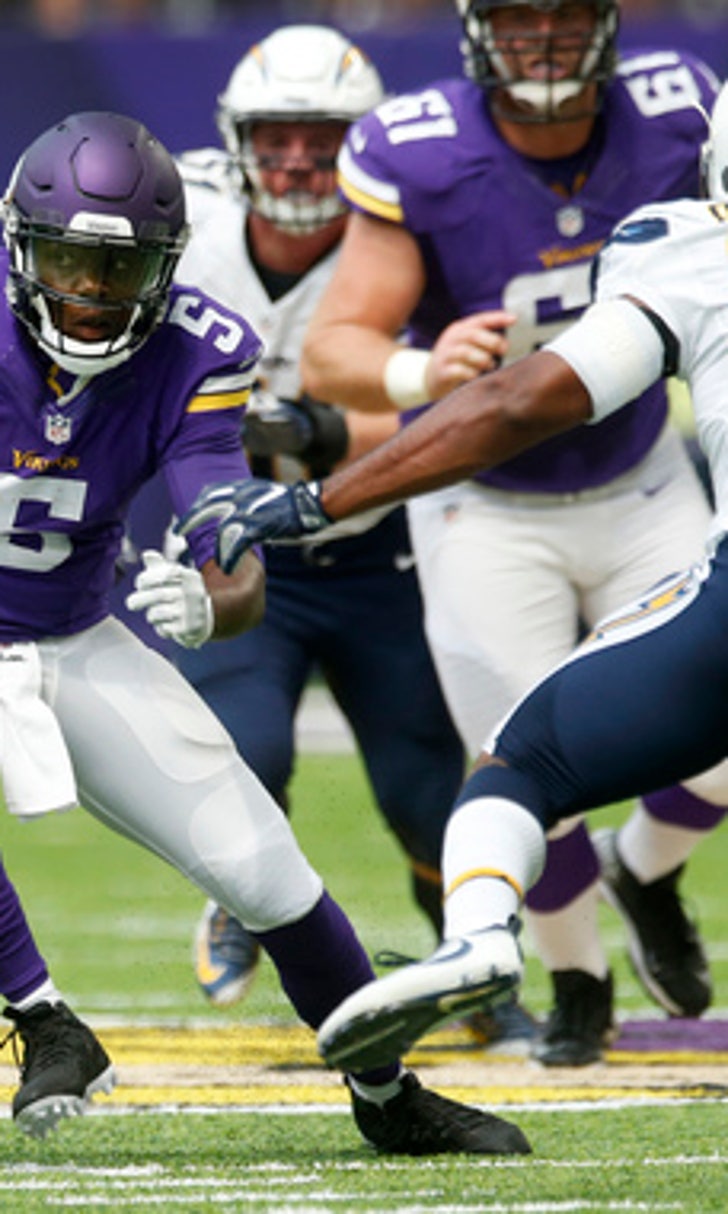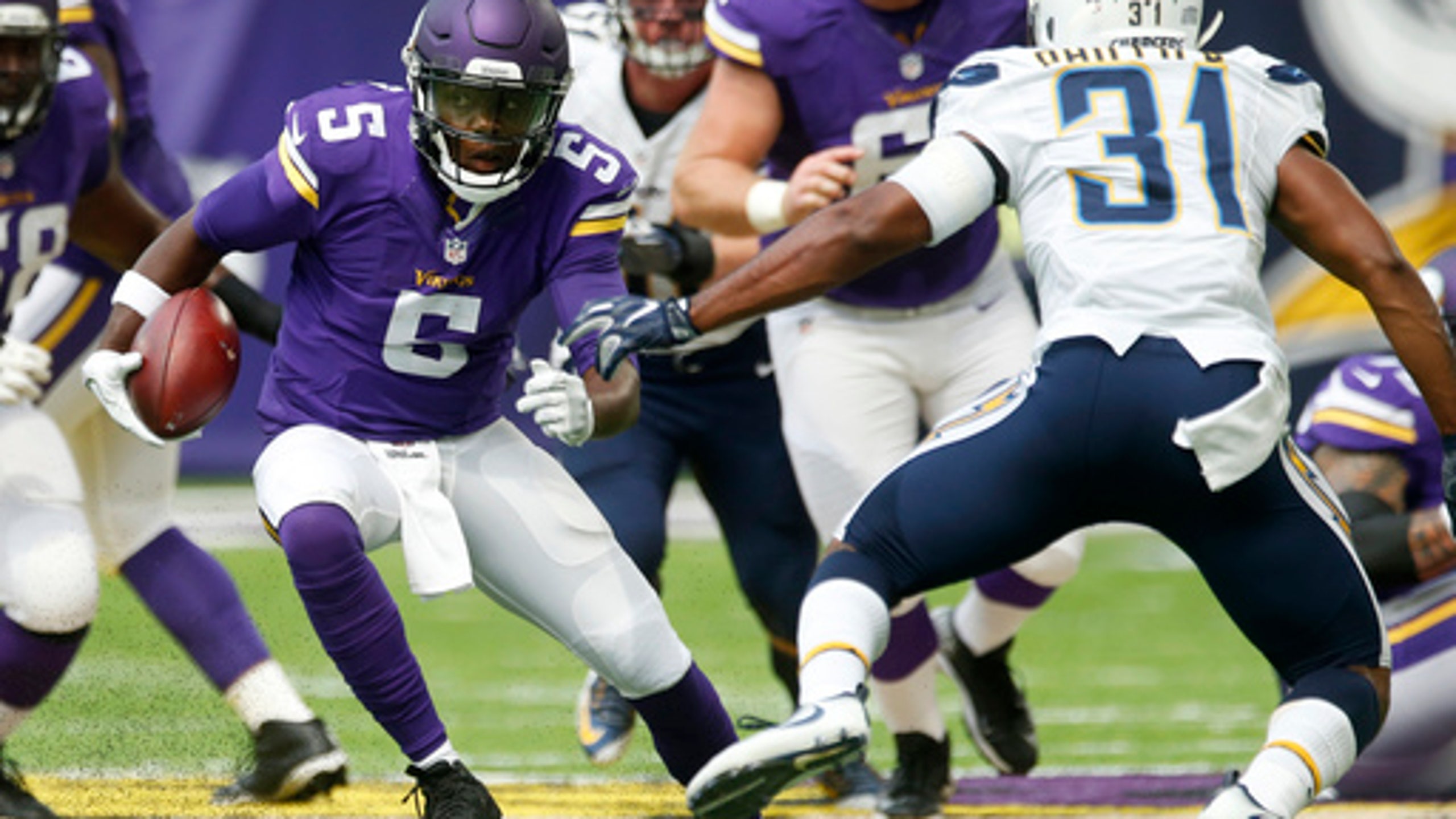 FANTASY PLAYS: How to consider preseason standouts, injuries
BY foxsports • August 31, 2016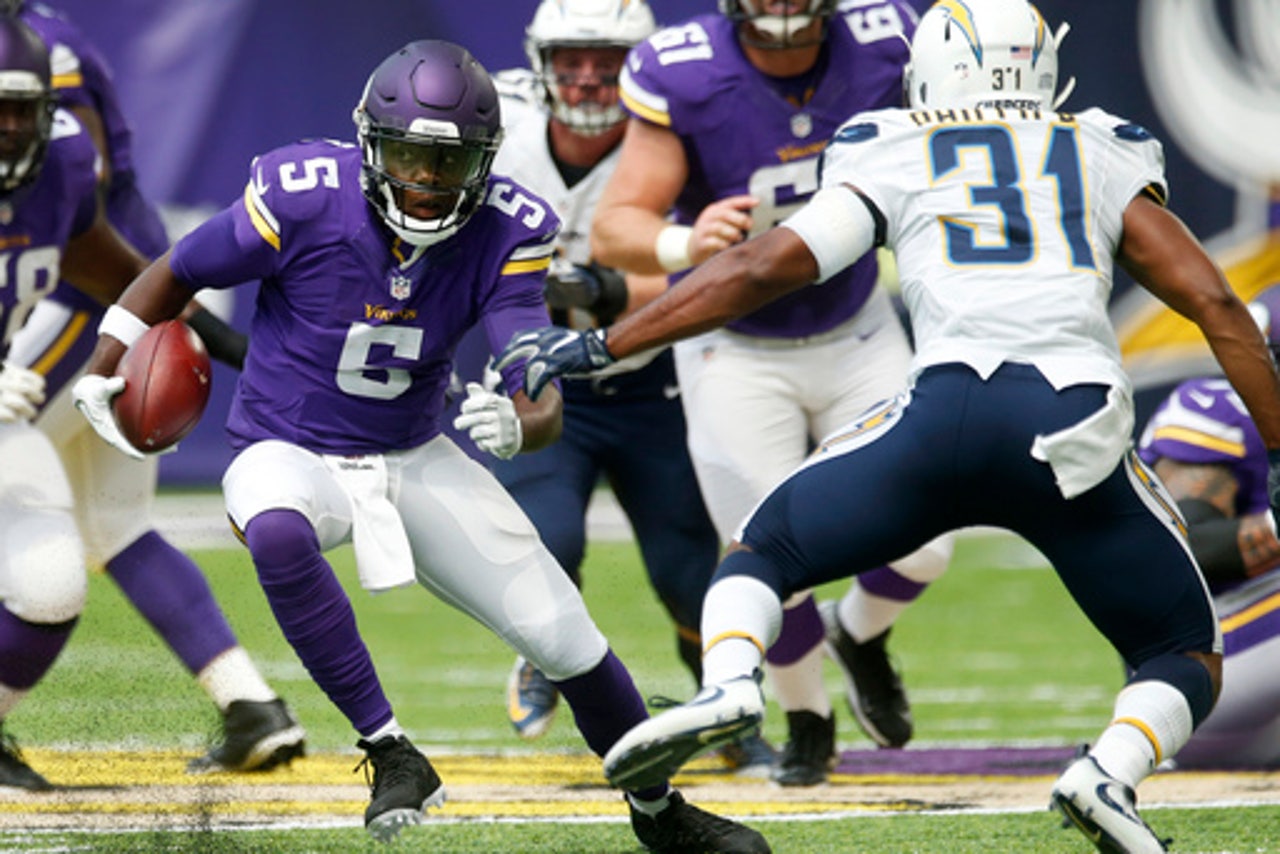 Surprise preseason performances and two enormous starting quarterback injuries have fantasy owners scrambling to alter cheat sheets, re-arrange queues and reflect on life's larger questions. While sorting out the aftermath doesn't always lead to clear answers, there are some logic games owners can play to help adjust values in the final moments before fantasy drafts.
What follows isn't a surefire path to victory, but it will help clear unexpectedly heavy brush on the route to the playoffs:
---
WHAT HAPPENS TO DEZ BRYANT WHILE TONY ROMO IS OUT?
The general consensus among experts and leagues that have drafted is that Dez Bryant will see a downturn in production. But the 27-year-old - who averaged 1,312 yards and 14 touchdowns per season from 2012 to 2014 before getting hurt in 2015 - is the kind of top-tier wide receiver who can make a quarterback better, as opposed to being irreparably harmed by a backup thrust into the spotlight.
Rookie Dak Prescott is untested, but so were then-rookies Russell Wilson (2012: 3,118 passing yards, 26 passing touchdowns, 489 rushing yards, four rushing TDs), Cam Newton (2011: 4,051 passing yards, 21 passing TDs, 706 rushing yards, 14 rushing TDs), and Robert Griffin III (2012: 3200 passing yards, 20 passing TDs, 815 rushing yards, seven rushing TDs).
And while all those quarterbacks came more highly-touted, Prescott has earned praise from teammates and coaches for his preseason talent and maturity. Plus, he and Bryant connected for two preseason touchdowns, suggesting some rapport.
Docking Bryant any more than a handful of picks in a draft will likely leave his would-be owners kicking themselves in mid-October. If anything, the preseason connection with Prescott suggests Bryant should be moved up in queues.
---
WHAT HAPPENS TO VIKINGS SKILL PLAYERS WITH TEDDY BRIDGEWATER OUT?
Stefon Diggs had a case for sleeper status a week ago, holding a FantasyPros.com consensus Average Draft Position (ADP) in the low 100s after producing big fantasy numbers over a stretch for his owners last season before getting hurt. Now, with Bridgewater out and uncertainty at quarterback, Diggs' rep has gone from ''he deserves more respect!'' to, ''maybe I'll wait until next round for him.''
Diggs' value should take a hit by a round or two because of the uncertainty - which could lead to another receiver (Charles Johnson? Laquon Treadwell?) having better rapport with the new starter. But while Diggs now carries extra risk, Adrian Peterson becomes a far more reliable asset, as the Vikings will likely rely on their run game early as the new quarterback (assumed, for now, to be Shaun Hill) gets acclimated. And since Peterson's only real risk is injury, Jerick McKinnon, his backup, is an underrated sleeper target in the later rounds of drafts, either as a handcuff to Peterson, a speculative pick to anger the Peterson owner, or a stand-alone pass-catching and big-play bench asset in PPR leagues.
---
WHOSE STOCK HAS RISEN?
- Vincent Jackson's performance in the third preseason game was notable for both his numbers (four catches for 78 yards) and his overall ''look'' - young, spry, and athletic. The 33-year-old forgotten man in the Tampa Bay offense suddenly showed up on fantasy radars. Jackson - who had four 1,000 yard seasons before injuries derailed his 2015 campaign - deserves (and will perform) better than his mid-100s ADP.
- For fantasy drafters who are worried about Kelvin Benjamin's return from a torn ACL, second-year wideout Devin Funchess (FantasyPros.com consensus ADP: 138) has looked better with each preseason game, building on momentum from the end of last season, in which he had 16 total targets and his first career 100-yard game over the last three weeks.
- Marcus Mariota passed for 170 yards in his latest (and likely final) preseason performance, adding 20 rushing yards. Despite some erratic game-to-game performances last year, Mariota is poised for more consistency in 2016. Expect rookie Taj Sharpe and free agent acquisition Rishard Matthews to bolster Mariota's passing yardage, while DeMarco Murray and reigning Heisman winner Derrick Henry open up the offense through the run game. According to Fantasy Pros, Mariota is the 19th quarterback being taken. He can easily return top 14 value - and flirt with top 12 - if he's allowed to run more this season.
---
This column was provided to The Associated Press by the Fantasy Sports Network, http://FNTSY.com .
---
---