National Football League
National Football League
Falcons take dip with beluga whales during lockout
Published
May. 24, 2011 12:28 a.m. ET

Atlanta Falcons linebacker Curtis Lofton insists he isn't bored by the NFL lockout.
But with just a few player-organized practice sessions scheduled, the Falcons' defensive captain took a dip in 52-degree water with beluga whales Monday afternoon.
''You never think you'd be in a tank with belugas,'' Lofton said with a smile. ''There's no way, but this is a pretty special day at the Georgia Aquarium. It's good to make something productive happen. We got in our workout early and now we're here, so we're getting stuff done.''
With the lockout nearly 70 days old and showing few signs of resolution in federal court, Lofton joined linebacker Coy Wire and defensive end Kroy Biermann in taking a preview of the Georgia Aquarium's up-close experience with belugas.
While the Falcons don't know when they're going to report to work, the aquarium's program opens to the public on June 1.
''It's a weird time,'' said Wire, who serves as the Falcons' representative to the NFL Players Association. ''We love having a chance to support the aquarium and bring awareness to this program, which is incredible.
''But there's no question it'd be nice to get an idea of when the season's going to start.''
Lofton, Wire and Biermann regularly work out together with about 20 other Falcons at a suburban training complex. Before driving to the aquarium Monday they held their usual morning session. On Tuesday, they plan to be at a local high school to work with a group of about 30 Falcons in 7-on-7 drills with quarterback Matt Ryan.
But instead of returning home to relax Monday afternoon, Lofton, Wire and Biermann joined a small group of people to learn about the four pleasant-tempered belugas - the biggest of which Beethoven, a 13-foot, 1,800-pound male who joined them several times to interact.
The players wore wet suits, stood abdomen-deep in soft boots and played with pale Beethoven and a gray female.
Nobody's head or face got wet until the Arctic mammals performed some tricks, splashed happily away and ate fishy treats.
With marine biologists standing beside the players and several other aquarium specialists nearby, there was little danger of Lofton, Wire or Biermann getting injured.
As far as Lofton was concerned, there was no real risk - relatively speaking. Just 10 days ago at nearby Gwinnett Arena, Cincinnati Bengals receiver Chad Ochocinco went bull-riding.
Ochocinco lasted just 1.5 seconds on Deja Blu, an angry beast that weighed 300 pounds less than pleasant-tempered Beethoven.
But discussing bulls and beluga whales only makes the specter of the lockout more clear.
''It really is kind of messing up everything,'' Lofton said. ''I mean you'd like to be on vacation, but you don't want to be on vacation and have the lockout end. You want to be ready so when the lockout ends you can get right to it.''
Wire said players are trying to keep their personal schedules and body clocks in tune to what NFL teams are usually doing this time of year.
''I think our organized team activities would be over in another 20 days or so,'' Wire said. ''But I think guys are taking their vacations about when they normally would. Curtis is one of the guys who's been working with us for eight weeks now, so he's ready for what we call active rest week and let his body regenerate.''
There was plenty of time to regenerate in chilly waters at the aquarium.
''We'd love to be on the field with our team and start working on our game,'' Wire said. ''But we got in our workout this morning and now we're hopefully doing something to help the aquarium and all the good things they teach here.''
---
---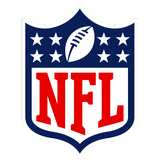 Get more from National Football League
Follow your favorites to get information about games, news and more
---