National Football League
National Football League
Falcons still hurting after coming up shy of title
Published
Jan. 21, 2013 11:51 p.m. ET

Mike Smith walked into the room, rubbed his white hair and sat down at the podium.
His grim expression told it all.
The Atlanta Falcons were still hurting.
The season ended 10 yards shy of the Super Bowl, a stunning finale for a team that seemed poised to bring home the first championship in the franchise's 47-year history.
The Falcons had an early 17-point lead on San Francisco at home in the NFC championship game, but let it slip away. The 49ers preserved their 28-24 victory with a fourth-down stop at their own 10-yard line with just over a minute remaining.
''It's not fun to come to work after the outcome we had because of the finality of it, knowing we're not going on the practice field with this group of men ever again,'' Smith said Monday. ''But we will move on. We have to move on - quickly.''
For the Falcons, the offseason focus will likely be on upgrading the defense, figuring out a way to replace tight end Tony Gonzalez if the Hall of Famer-to-be goes through with plans to retire, and perhaps coming up with another front-line running back in case Michael Turner doesn't return.
Smith said it's too soon to discuss specifics, and he's always close to the vest with personnel decisions anyway. But he's confident that general manager Thomas Dimitroff will assemble another winning roster by the time the Falcons report to training camp.
''We need more playmakers across the board,'' Smith said. ''That's the goal each and every year, to add players. But with the (salary-cap) system we have in place, you can't do it all across the board.''
In the short term, the Falcons will keep an eye on quarterback Matt Ryan, who sustained a sprained left shoulder on the final drive of the NFC title game. He was able to stay in the contest, but threw two straight incompletions to snuff out Atlanta's hopes.
The injury won't require surgery, and Ryan should be fully recovered in three to four weeks, according to Smith, in plenty of time for the start of the offseason program in April.
Ryan dropped out of Sunday's Pro Bowl, but Smith said the quarterback would've been able to play - though certainly with some discomfort - if the Falcons had advanced to the Super Bowl, which is two weeks away. That turned out to be a moot point.
Even with the disappointment of the final game, Ryan became the team's undisputed leader and most irreplaceable player as the Falcons shifted from a physical running game to a wide-open passing attack. The fifth-year quarterback had a career season, completing nearly 69 percent of his passes for 4,719 yards and 32 touchdowns, with just 14 interceptions.
''We knew we were not going to be a team that has a running back that carries the ball 300 times,'' Smith said. ''We did a good job in that transition, and it starts with Matt.''
Roddy White has another big year (92 receptions, 1,351 yards, seven touchdowns) and second-year receiver Julio Jones (79 catches, 1,198 yards, 10 TDs) earned his first trip to the Pro Bowl. Jones closed the season with 11 catches, two touchdowns and a franchise playoff-record 182 yards receiving against the 49ers.
''Julio took a gigantic step in his maturation process along with Matt,'' Smith said. ''Both guys did a really nice job for us this year.''
But, in all likelihood, Ryan won't have his favorite receiver next season. The 36-year-old Gonzalez had an age-defying season (team-leading 93 receptions, 930 yards, eight TDs) but said all along this would likely be his final season. He sounded even more sure about retirement after the loss to San Francisco, referring to his 16-year career in the past tense.
''That's probably going to be the last time I wear that uniform, or football pads and cleats,'' Gonzalez said. ''I didn't want to take it off, to tell you the truth. But all good things come to an end.''
Smith is holding out hope that Gonzalez will reconsider, but doesn't plan to sit down with the tight end until the sting of the NFC championship loss wears off a bit. If he goes through with retirement, the Falcons will have a big hole to fill in their offense.
A couple of other key spots could be open, as well. Left tackle Sam Baker, a former first-round pick who made tremendous strides this season, is a potential unrestricted free agent. Turner has another year left on his deal, but his production tailed off dramatically as the Falcons put less reliance on the running game and gave more carries to backup Jacquizz Rodgers.
Turner is due to make $5.5 million next year, but the Falcons could free up $3 million in cap space if they let him go - which seems likely after he rushed for just 800 yards, averaging a paltry 3.6 per carry. Rodgers showed flashes of promise, but he's just 5-foot-6 and unlikely to take on the primary role in the running game.
The biggest moves of the offseason will likely come on the defensive side. Despite a multidimensional scheme installed by new coordinator Mike Nolan, the Falcons ranked 24th in yards allowed and struggled to shut down Seattle and San Francisco in the playoffs. Atlanta squandered a 20-point lead in the fourth quarter to the Seahawks, before rallying to win, and the Niners pulled off the biggest comeback in NFC championship game history.
Abraham led the team with 10 sacks; no one else had more than four. The Falcons could focus on defensive ends in free agency and the draft, or they could shift to a 3-4 scheme in which the outside linebackers get more of the rushing duties.
The biggest potential free agent on the defensive side is safety William Moore, who combined with Thomas DeCoud to give Atlanta a stout duo at the back end of the defense.
The Falcons cleared a major hurdle by winning a playoff game, their first postseason victory since Ryan, Smith and Dimitroff joined the team in 2008. But clearly, they were aiming higher.
''The next time when we get the chance,'' linebacker Sean Weatherspoon said, ''we've got to seize the moment.''
---
Follow Paul Newberry on Twitter at www.twitter.com/pnewberry1963
---
---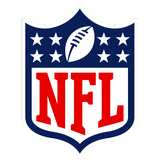 Get more from National Football League
Follow your favorites to get information about games, news and more
---