National Football League
National Football League
Falcons' Julio Jones looking to shine in Year 2
Published
Aug. 19, 2012 11:57 p.m. ET

Julio Jones is still drawing double-takes over his new hairstyle.
His position coach is more taken with what he hears.
''You can listen to him run,'' said Terry Robiskie, who work with the Atlanta Falcons receivers. ''I can hear him galloping. I can actually hear the sound. It's like a horse that's trotting out on the track. Whatever that sound is, it's music to your ears if you're a coach.''
This is why the Falcons paid such a heavy price to land Jones in the first round of the 2011 draft. This is why the team is convinced that he's poised to become one of the NFL's top receivers, even after a rookie season that had some downs along with the ups.
''Just look at the physicality of the guy,'' Robiskie said Sunday, shortly after the Falcons finished a morning practice that officially wrapped up the training camp portion of the preseason. ''When you look at how strong he is, how big a guy he is, how powerful he is ... he's got all the powerful stuff that's just beautiful to watch.''
To those on the outside, Jones' most visible move of the offseason was cutting off his dreadlocks, which he had throughout his college career at Alabama and his rookie season with the Falcons. He donated the hair to a charity that helps children with cancer and has no plans to grow it back, enjoying his sleeker look (especially in the heat of a Georgia summer).
For the coaching staff, the most noticeable difference is on the field. Jones is much more comfortable in the Falcons' offense, having spent much of 2011 learning on the fly.
Because of the lockout, rookies didn't get a chance to work with their teams until training camp opened, eliminating all those valuable months spent learning the playbook, meshing with new teammates and getting acclimated to the NFL way of life.
''Confidence'' is how Robiskie describes it. ''You can just see it in everything we're doing. If we call a play and he walks out of the huddle, he knows what that play is. His wheels are turning, but they're not turning quite like they were. Last year, he came in and was just thrown into the mix. He was trying to figure it all out.''
There's no question about Jones' physical skills. If you drew up a receiver in the laboratory, chances are he would look a lot like this: 6-foot-3, 220 pounds, a dazzling combination of size, strength and 4.39-second speed in the 40-yard dash. While there have been some questions about Jones' hands, that is more nitpicking than a major complaint.
As a rookie, Jones had 54 receptions for 959 yards, including eight touchdowns. He had five 100-yard receiving games, helping the Falcons claim a wild-card playoff berth.
Still, there was a perception that Jones didn't quite measure up to the lofty expectations. The Falcons gave up a lot to get him, believing he was the player who could push them over the top for a Super Bowl title.
Instead, the team never seemed to gel offensively, and the playoff showing was brief and abysmal: a 24-2 loss to the eventual champion New York Giants, the only Atlanta points put up by the defense.
''I don't let that get to me,'' Jones insisted. ''People want me to catch a thousand balls, but if we win the game and I catch one ball, I'm happy with that.''
He wasn't satisfied with his conditioning, feeling that contributed to hamstring problems which kept him out of three games. Jones underwent foot surgery before he even reported to the Falcons, and he wasn't quite ready for the grind of 16 regular-season games, not to mention four preseason games and the playoffs.
''He didn't have the summer training,'' Robiskie said. ''He wasn't in the building for us to help him get his stamina going. He had been used to a 12-game schedule in college. All of a sudden, it's a 20-game schedule. He wasn't familiar with it. He had never dealt with it before. I don't think he knew about the seven-day grind we have in the NFL.''
That's not all. While Jones played for one of the nation's elite college programs, it was still a big jump to the NFL.
''Every Sunday in the NFL is like Alabama-Florida or Alabama-LSU,'' Robiskie said. ''We don't have Louisiana-Monroe on the schedule, we don't have Troy on the schedule in between the big games to slow the tempo down. Every week you've go to go play LSU, you've got to go play Florida. That's a grind.''
Jones acknowledges it was a difficult adjustment. He was used to dominating. Suddenly, he was just trying to keep up.
''In college, you can take certain plays off because you're a better athlete than the other guys,'' Jones said. ''But in the NFL, everybody is a great player. You've got to go out there with your `A' game on every play.''
The first two preseason games have provided a tantalizing glimpse of what this season might hold. Playing what amounts to just over a half, Jones already has nine receptions for 150 yards.
''I'm not sure about people's expectations,'' head coach Mike Smith said. ''I do know this: Julio is a better player today than last year when we were breaking camp. There's no double about that, just from the maturation process of understanding what it means and what it takes to be an NFL player.''
With a new offensive coordinator, Dirk Koetter, the Falcons are hoping to produce the sort of explosive numbers that everyone kept waiting for - and waiting for - last season. They still have weapons all over the place: quarterback Matt Ryan, receiver Roddy White, running back Michael Turner, tight end Tony Gonzalez.
And Jones.
''I don't have to be that No. 1 guy all the time,'' he said. ''We've got No. 1 guys all over the team.''
Maybe the new hairstyle will help.
''It's like those Olympic swimmers who shave their heads because they don't want any resistance,'' Robiskie said. ''Now, he's got nothing to hold him back. He's got no resistance up there. We think he was going fast before. I think he can actually fly now.''
---
Follow Paul Newberry on Twitter at www.twitter.com/pnewberry1963
---
---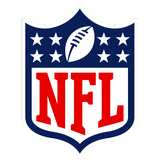 Get more from National Football League
Follow your favorites to get information about games, news and more
---