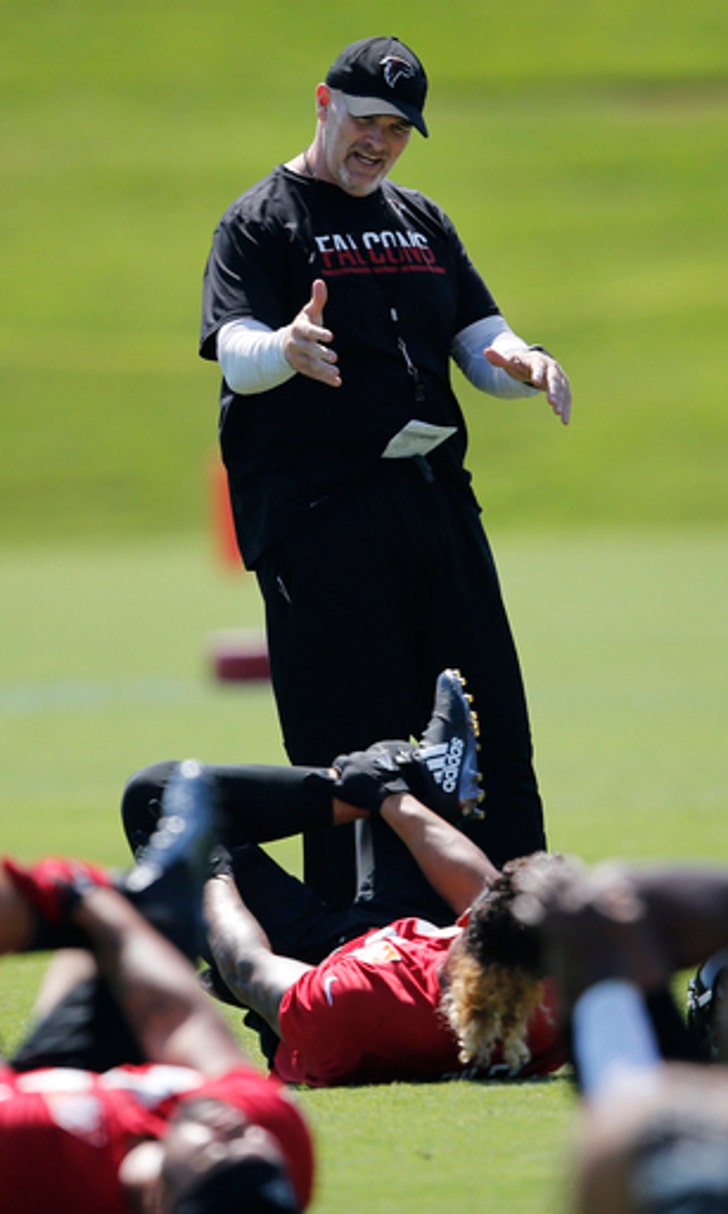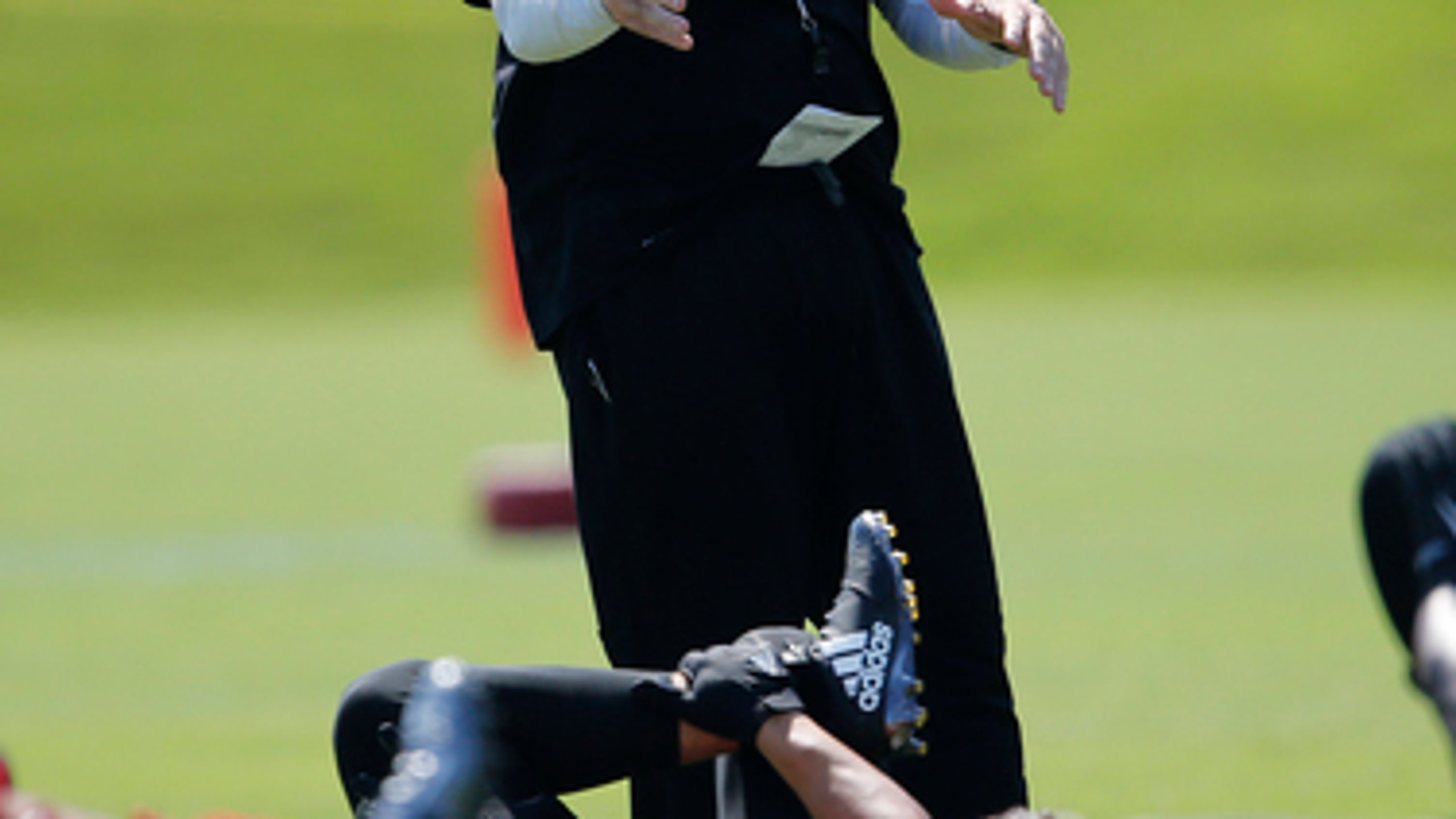 Falcons' Jarrett wants to build off 3 sacks in Super Bowl
BY AP • June 15, 2017
FLOWERY BRANCH, Ga. (AP) Grady Jarrett's goal for 2017 is to become a ''dominant force'' on the Atlanta Falcons' defense.
Jarrett proved in the Super Bowl it's a realistic goal.
For many, last season's Super Bowl will be known for the Falcons' second-half collapse in the 34-28 overtime loss to New England.
For Jarrett, the big game marked his emergence as a defensive tackle with star potential. Jarrett tied a Super Bowl record with three sacks of Patriots quarterback Tom Brady.
Jarrett's focus in this week's minicamp, which ended Thursday, was to build on his breakthrough performance.
''That was definitely a highlight of my career as far as the way I played,'' Jarrett said Wednesday. ''I feel like the effort I gave on that day was because I wanted that win so badly. It just makes me want even more for this team and this city.''
Jarrett is from Conyers, Georgia, about 24 miles east of Atlanta, and he describes himself as ''an Atlanta guy.''
He said that hometown loyalty is why winning a championship with the Falcons ''means so much to me.''
''It was an awesome feeling but the work is far from over,'' he said. ''We as a team know that. We know where we want to be. We're headed there.''
Jarrett was sometimes overshadowed by other young starters on the defense. A fifth-round pick from Clemson in 2015, he had three sacks in the 2016 regular season before matching that total in the Super Bowl.
Coach Dan Quinn said he has seen proof this offseason that Jarrett plans to prove his breakout game was no fluke.
''Really it's the hunger I see in him trying to find small ways to find that edge in his game,'' Quinn said. ''... He's going for it in the biggest way. He looks healthy. He looks strong, very fit. I see his arrow pointing up.''
Jarrett was given a new partner on the defensive front when the team signed two-time Pro Bowler Dontari Poe from the Chiefs. Jarrett (6-0, 305) and Poe (6-3, 340) should form an imposing tandem on the line.
''There's a lot of stuff I can learn from him,'' Jarrett said. ''He's been where I want to go, so I feed off that.''
Another new name on the defensive line will be defensive end Takkarist McKinley , who was excused from minicamp while completing his spring quarter at UCLA.
McKinley will bring more big-play potential to a defense which in 2016 had Jarrett's former Clemson teammate Vic Beasley lead the NFL with 15 + sacks.
''Oh man we're flying,'' said Jarrett of the defense in minicamp. ''I feel like the speed and physicality we play with is special.''
Jarrett's father, Jessie Tuggle, played for the Falcons from 1987 to 2000. Jarrett was raised in Conyers by his mother, Elisha, and her husband, Grady Jarrett Sr.
NOTES: Minicamp ended when WR Mohamed Sanu, wearing gold cleats, successfully kicked an extra point. Practice would have continued if he had missed. ... Newly signed DE Martin Ifedi and OL Marquis Lucas participated in the practice. They were signed Thursday when the team waived LB Christian Tago. ... Team owner Arthur Blank attended the practice.
---
For more NFL coverage: www.pro32.ap.org and www.twitter.com/AP-NFL
---
---