National Football League
National Football League
Falcons find success with Smith's Over-30 Club
Published
Aug. 23, 2011 3:32 a.m. ET

John Abraham has a pretty good idea of one reason why the Atlanta Falcons have found success under coach Mike Smith.
It's an ''Over-30 Club'' of players whose regular dialogue with Smith has created an open line of communication from the head coach to the locker room.
''He listens to everything we're saying,'' Abraham, a four-time Pro Bowl defensive end, said Monday. ''He puts it in his mind to use the stuff you're saying, and it eases the situation for everybody on the team.''
Smith, whose Falcons (0-2) travel for a preseason game Saturday at Pittsburgh (1-1), calls often on the over-30 veterans to meet and discuss a wide range of topics affecting any player on the team.
Without his coach's management style, Abraham doubts the Falcons would have gone 33-15 in Smith's tenure and earned two playoff spots and an NFC South title in the last three years.
It's a protocol Smith first learned while working from 1999-2002 in Baltimore under his brother-in-law, then-head coach Brian Billick. Smith believes one reason the Ravens won the 2000 Super Bowl was Billick's establishment of a team ''pyramid'' established a fluid diagloue from the locker room to the front office.
''I don't know if it's a common practice around the league, but it was something we did in Baltimore,'' said Smith, who worked as a defensive assistant with the Ravens. ''I don't know if it was done prior to that, but it was when I first became involved with it. To me, it was neat because you got your mentors, your older guys, to tell the younger players about what it means to be in the NFL. I think it just makes for a healthier work atmosphere.''
When the Falcons hired him in January 2008, one of Smith's first notable changes was to create a give-and-take relationship with players whose voices had been stifled under predecessor Bobby Petrino.
Petrino, who quit after only 13 games of his first NFL season and left for Arkansas, told players he didn't care what they had to say. He would often pass veteran players like Abraham, center Todd McClure and fullback Ovie Mughelli in the hallway and make no attempt at eye contact or conversation.
Everything changed under Smith, an affable, professional boss who took over a 4-12 team that was in disarray after the '07 imprisonment of quarterback Michael Vick and abrupt departure of Petrino.
''It was good to have your viewpoint heard with any situation,'' Abraham said. ''It was no longer a dictatorship.''
Added McClure, an NFL starter since 1999: ''With Smitty, you don't have a guy that's holding a stick over your head as the hard, stern ruler. He's here and he's actually worried about each guy and their health and making sure they'll be able to get out on the field. He said that the first time he came in these doors, and we respect him for that.''
For a chatty, intelligent guy like Mughelli, the change from Petrino to Smith made him feel wanted and needed.
Mughelli was drafted by the Ravens in 2003, the year after Smith left Baltimore to become defensive coordinator in Jacksonville. He decided to sign as a free agent with the Falcons in 2007, Petrino's lone season.
After attending team dinners in which players weren't allowed to speak unless spoken to under Petrino, Mughelli welcomed the familiar approach he knew would help the Falcons win under Smith.
''In Baltimore, if the over-30 players thought we should let up, do a little more or how we might change some things, Brian would listen,'' Mughelli said. ''Smitty does the same thing. He's very much a players' coach, and I don't think that's a bad thing at all. It helps us fight harder for him. It helps us believe in him.''
McClure values how the process allows Smith's word to become universal in the locker room when his over-30 guys take his message back downstairs.
''A lot of times players will receive things better if it comes from one of their peers rather than from a coach or a head coach,'' McClure said. ''If it's coming from another guy that's lining up with them, they might take it a little better. What Smitty does is he puts messages to the over-30 club and he wants it to get out to the team and spread it in our own way.''
---
---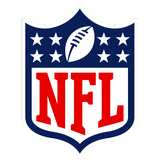 Get more from National Football League
Follow your favorites to get information about games, news and more
---