National Football League
National Football League
Fairley trying not to sweat draft stock moves
Published
Apr. 15, 2011 12:52 a.m. ET

Not long ago, Nick Fairley was being projected as a possible No. 1 overall NFL draft pick.
The former Auburn defensive tackle's stock seems to have dipped since then among draft analysts amid questions about his work ethic, but Fairley is trying to keep his focus on landing a job and not on what people are saying about him.
''If I would really pay attention to it, it would be a very stressful deal for me,'' he said in a phone interview Thursday. ''I really just try not to pay attention to it, to just let things flow out. They had me at the top then they dropped me down.''
It's not as if the Lombardi Award winner and defensive star for the national champion Tigers has plunged down the draft boards. He's still widely projected to go in the top 10, with many mock drafts predicting the Tennessee Titans will select him at No. 8.
Fairley has had private interviews with Denver (No. 2 pick), Buffalo (3), Cincinnati (4), Cleveland (6), Tennessee (8) and Washington (10).
Fairley's agent, Brian Overstreet of Houston, said another team picking in the top 10 has also started talks with them.
ESPN draft analyst Todd McShay said there are questions about Fairley's work ethic - ''he takes more plays off than your average defensive tackle'' - and the fierce pass rusher's ability against the run.
''And I also think there's a major concern about him translating to the NFL, getting paid, having his paycheck and continuing to work,'' McShay said.
Fairley said those kinds of questions should be answered by the difficult route he took to Auburn, rising from a junior college player to one of the nation's top defensive players in two years.
''My work ethic's not a problem,'' he said. ''I think it's more like what you bring to the table when you're out there on Sundays, is what the teams are looking for. I've been working hard since I played football, having to go the JUCO route. My work ethic shouldn't be an issue.''
He certainly made giant strides in two years at Auburn. Fairley had just 3 1/2 tackles for loss and 1 1/2 sacks as a sophomore while showing flashes as a pass rusher late in the season.
It's still a far cry from the 24 stops behind the line and 11 1/2 sacks of last season, when his quickness and explosiveness for a 6-foot-4, 291-pounder made him seem downright unblockable at times.
''This past year, he just explodes on the scene,'' McShay said. ''Why is he just a one-year wonder? Is he going to work? You hear a lot of different things but ultimately everything comes back to whether he's consistently working and doing the right things off the field and whether he's going to take care of his body, show up on time, be responsible, be a leader on the defense to be a top overall pick or top 3.''
McShay also said he has the ability to ''come in and make a real impact if he wants to work at it.''
Overstreet said he offered his client the same advice when he was projected as the No. 1 pick or ''just'' a top 10 guy.
''We tell him to ignore them both,'' Overstreet said. ''The draft is really a chess match. No teams tells the others what they're going to do. We understand the process they're going to go through with a fine-toothed comb.
''It comes down to who they actually like and who fills the need.''
Fairley, who is returning to Auburn this weekend for the Tigers spring game, said NFL teams haven't dropped any hints that they might take him. ''I don't even have a feeling where I'll go,'' he said.
He also said the interview and meeting process since the NFL combine and Auburn's pro day has had a fun side even with millions of dollars potentially on the line.
''It's been pretty cool just seeing the facilities and getting to know the personalities of the coaches,'' Fairley said. ''I'm just really being myself. They're trying to get to know who you are. If they're going to draft you, they have to know who you are. I think I did a good job letting them know what I can do if they were to draft me and for their franchise.''
---
---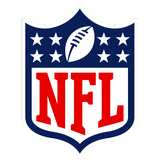 Get more from National Football League
Follow your favorites to get information about games, news and more
---