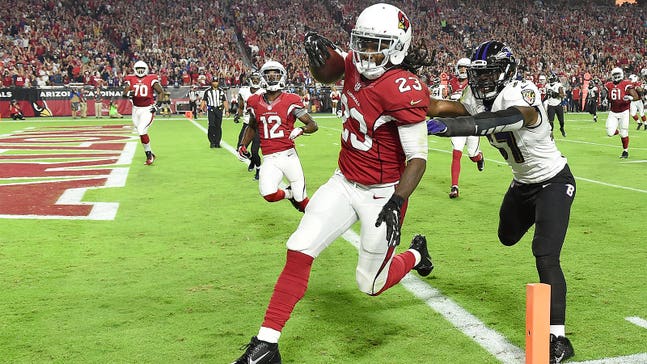 Facebook 'like': Montel Williams gives young Cardinals fan a thrill
Published
Oct. 28, 2015 1:59 p.m. EDT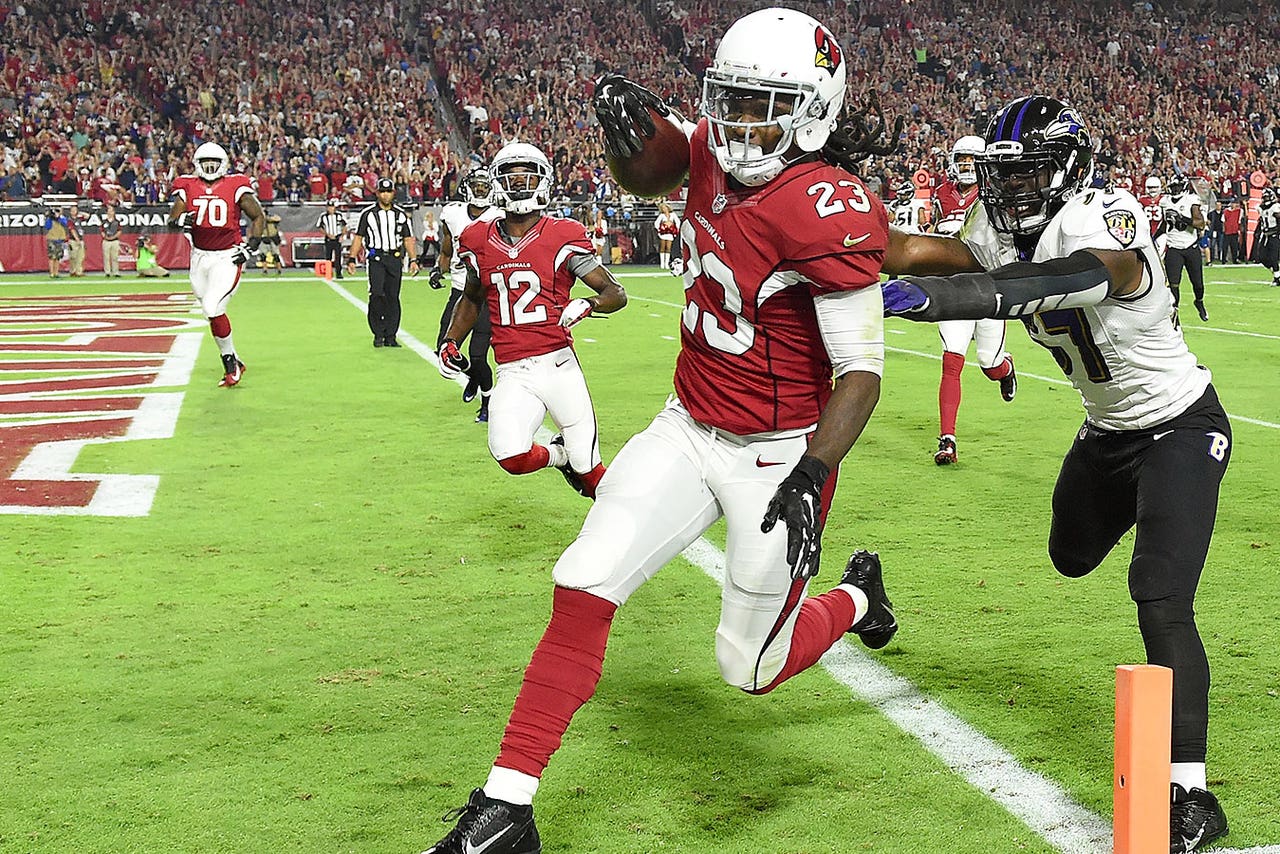 A 12-year-old fan of the Arizona Cardinals received a game ball following Monday night's win - with a huge assist from social media and television personality Montel Williams.
Easton Wiggins' night went from one of bitter disappointment to basking under the bright lights thanks to the swift intervention of Williams, who learned via Facebook that a souvenir ball intended for the boy was knocked away by some overzealous adult fans - including one who refused to return it.
Cardinals running back Chris Johnson attempted to hand the ball to Wiggins after scoring on a 26-yard touchdown, only to have the ball knocked to the ground. When the ball was tossed back into the stands, a man who caught it would not give it back to the boy, prompting his father, Blaine Wiggins, to post the incident on Facebook.
When Williams came upon that posting, relaying how upset his son was in the wake of the matter, Williams immediately sent a tweet to the Cardinals' media relations staff asking if they could do something for Easton.
The team took notice of Williams' request and responded in kind, arranging to give Easton a ball autographed by quarterback Carson Palmer. The Cardinals also invited Easton and his dad onto the field for a postgame photo while Johnson, upon learning the next day what had happened, also provided an autographed ball.
The series of events prompted Easton to post a thank-you message to the team via YouTube.  
---
---