National Football League
National Football League
Expectations never higher for Romo
Published
Jul. 26, 2010 4:26 p.m. ET

Wade Phillips says the Dallas Cowboys field an "elite" quarterback.
Tony Romo knows better.
No disrespect to his head coach, but even Romo realizes that he still hasn't met all the criteria needed to deserve mention in the same breath as Tom Brady, Peyton Manning and Drew Brees.
"You're judged at the quarterback position by wins, Super Bowls and things of that nature," Romo said Saturday after the Cowboys' first training camp practice. "I love the tradition and history of the game, so for me, you set out to accomplish certain goals. Right at the top, the only way to be included in any talk of anything is to go out and win championships."
The clock is running.
Only three of the past 11 Super Bowls were won by quarterbacks age 30 and above. There are 11 projected NFL starters this season in that age bracket. Minnesota's Brett Favre, Brady, Brees and Manning have earned their rings, with the latter two meeting last season in Super Bowl XLIV.
Romo, who turned 30 on April 21, is among the seven who haven't. The group consists primarily of former stars who may have plateaued (Washington's Donovan McNabb and Seattle's Matt Hasselbeck), stopgaps (Cleveland's Jake Delhomme and St. Louis' A.J. Feeley) and a starter on the hot seat (Jacksonville's David Garrard).
That leaves Romo and Cincinnati's Carson Palmer. Both led their teams to division titles last season, but the expectations and Super Bowl hype surrounding the 2010 Cowboys is far greater.
The same applies for Romo himself. Even though he shook off a huge monkey by winning his first playoff game last season, critics who doubt he has what it takes to win a championship are still on his back.
After four years as a Cowboys starter, Romo has learned not to sweat it.
"I'm much harder on myself than anybody else will ever be," he said. "I get upset at the smallest little thing I might mess up. Other people can talk and make their assumptions. I know that I'm excited about the improvement I hope I made this offseason."
Romo, who reported to camp five pounds lighter than his target weight of 228, wouldn't reveal what he focused on specifically besides bettering his already stellar golf game. Dallas quarterbacks coach Wade Wilson and offensive coordinator Jason Garrett said they reinforced many of the same points that led to Romo's 2009 improvement.
Both coaches believe Romo still hasn't reached his full potential, which separates him from some of the league's other 30-something quarterbacks. Romo also hasn't grown stubbornly complacent in his ways, another factor that negatively affects some veterans and ultimately leads to their demise.
"Playing the game probably won't be quite as enjoyable when I stop getting better than I was the year before," Romo said. "That hasn't happened yet."
Romo posted personal bests in passer rating (97.4), yardage (4,483), completions (347) and attempts (550) while tossing a career-low nine interceptions during the 2009 regular season. Brad Johnson, who was Romo's backup in 2007 and 2008, said he noticed marked gains when watching the Cowboys play. In particular, Johnson said Romo took a more conservative approach when plays broke down "instead of trying to create a lot of things."
"He got away from a lot of the fumbles and crazy interceptions," said Johnson, who won a Super Bowl at age 34 with Tampa Bay in 2002. "He looked like he was under control the whole year."
Along the way, Romo answered lingering questions about his leadership skills — Cowboys legends like Emmitt Smith and Troy Aikman had called him out — and dispelled the perception that jet-setting with Hollywood celebrities like ex-girlfriend Jessica Simpson was detracting from his football focus.
"I think there's been a lot of little things over the years," Romo said when asked his biggest areas of improvement. "Footwork, an arm-angle change, decision-making, experience in certain situations … There's 30 I could probably run off. But without any specific one, you're not where you need to be."
Garrett, a 12-year NFL quarterbacking veteran, said if Romo plays 10 more years there will still be areas he needs to improve.
"He's got to get his feet right," Garrett said. "He's got to throw more accurately. He's got to know the offense better. He's got to be quicker with the ball. He's got to manage the game better.
"John Elway in his 17th year was doing the same thing. Look at the strides Brett Favre made last year. Can you play much better than he played? It's hard to do. We're in that environment where we try to learn every day. It's a lifelong process."
For some quarterbacks, that process gets derailed early in their careers. An inferior supporting cast, too many season-by-season changes in offensive systems and/or impatient team management can doom a neophyte. Wilson also espoused what is painfully obvious: Some of the 21 starting NFL quarterbacks under the age of 30 aren't ready for the role, but are thrust onto the field prematurely to justify the high salaries associated with being early draft picks.
Romo has none of the above excuses. The undrafted Romo spent his first three NFL campaigns as a reserve before getting to start during 2006 season. Romo will enter his fourth consecutive season with the same coordinator and quarterbacks coach, a luxury enjoyed by only five of his peers. Thanks to that continuity, Phillips said he expects the team's entire offensive package will be installed before the August 8 preseason opener against Cincinnati.
Romo also is surrounded by the league's best all-around cast of skill-position players. Dallas has two returning 1,000-yard receiving targets (wideout Miles Austin and tight end Jason Witten) as well as three productive running backs in Felix Jones, Marion Barber and Tashard Choice. Another piece of game-breaking talent was added with the first-round selection of wide receiver Dez Bryant, who has shined during early preseason practices inside San Antonio's Alamodome.
Cowboys owner Jerry Jones is even bullish about two suspect players: Wide receiver Roy Williams and new left tackle Doug Free. Jones said the Cowboys' coaching staff has spent the offseason trying to find a way to more effectively deploy Williams, who has a disappointing 57 catches since being acquired from Detroit early in the 2008 season. Free is far less experienced than released 12-year veteran Flozell Adams. Jones, though, hinted Free's athleticism could lead to more plays like slip screens that will cause speed rushers to think twice before simply charging up-field after Romo.
"(Free) has to show it and do it," Jones said. "But if he gets that done, I think Tony will get some throws in that he might not have had the chance to get right last year."
Jones echoed Romo, saying the quarterback needs "The Victory" for true consideration among the game's greats. Romo is drawing inspiration to reach those Super Bowl heights from his worst game last season — a three-turnover performance in a 34-3 second-round loss at Minnesota in which he was also sacked six times.
"Expectations are because you've done something right at some point," Romo said. "If they think you have a chance, that means you probably have shown or given people an idea that your team could be something special.
"The process has begun."
Tick. Tick. Tick.
---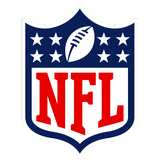 Get more from National Football League
Follow your favorites to get information about games, news and more
---