National Football League
National Football League
Ex-Jets massage therapists sue Favre
Published
Jan. 3, 2011 12:00 a.m. ET

Two former New York Jets massage therapists filed a sexual harassment suit Monday against Brett Favre and the Jets, charging they were fired after they spurned the quarterback's crude advancements via text messages.
In papers filed in Manhattan Supreme Court, Christina Scavo and Shannon O'Toole say Favre made his move on them in the summer of 2008, after the pair had been working at the Jets training camp on Long Island.
"Brett here," the alleged text to O'Toole began. "(Y)ou and crissy want to get together im all alone(sic)."
He then allegedly sent a follow-up text, saying, "Kinda lonely tonight I guess I have bad intentions."
Scavo told her husband about the texts, and he called the football legend up, and "requested that he stop soliciting his wife for 'bad intentions' or to get together with her. Mr. Scavo further requested that Favre apologize for his inappropriate behavior of sexually harassing Christina Scavo and other massage therapists," the suit says.
Favre "responded in an inappropriate manner and refused to apologize," the filing says.
"He essentially told him to go away and as a celebrity he couldn't be bothered with the little people," said the therapists' lawyer, David Jarosclawicz.
He said it was his clients who got fired after the hubby's phone call. Scavo and O'Toole "were never again called to provide massage therapy for the Jets," the suit says. The Jets initially offered such excuses as having moved the training camp, Jaroslawicz said.
Jaroslawicz said his clients decided to come forward after former Jets' sideline reporter Jenn Sterger's story about being harassed with crude e-mails from Favre went public. "Then they knew it was a pattern," Jaroslawicz said.
Both women cooperated with the NFL's investigation into Favre's conduct, and both were disgusted with the $50,000 penalty the league handed down against him.
"It's a joke. It's like letting a drunk driver plead guilty to a broken tail light," Jaroslawicz said.
''Clearly, (the massage therapists) were just as dissatisfied with the NFL's decision as we were. Or lack of a decision, for that matter,'' Sterger's lawyer, Joseph Conway, said Monday.
The suit also names the Jets as defendants, as well as the Jets' employee who coordinated the massage program, Lisa Ripi. The suit quotes from texts Ripi allegedly sent Scavo, where she told the therapist her "husband is a complete a**hole" and "you should have come to me."
''There are ways to handle things in a professional manner and ways to be compensated not in public. ... All this nonsense is unnecessary,'' Ripi wrote, according to the lawsuit. ''For sure feel horrible that u had to go thru that w a pervert. ... He was wrong on all counts...and we cldve helped u a lot more at that time.''
Meanwhile, Ripi told O'Toole to ''keep your mouth shut'' and declared that neither O'Toole nor Scavo would ever work for the team again, the lawsuit says.
The suit seeks unspecified money damages, and for Scavo and O'Toole to get their jobs back.
The Associated Press contributed to this report.
---
---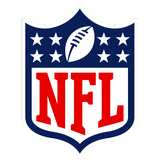 Get more from National Football League
Follow your favorites to get information about games, news and more
---