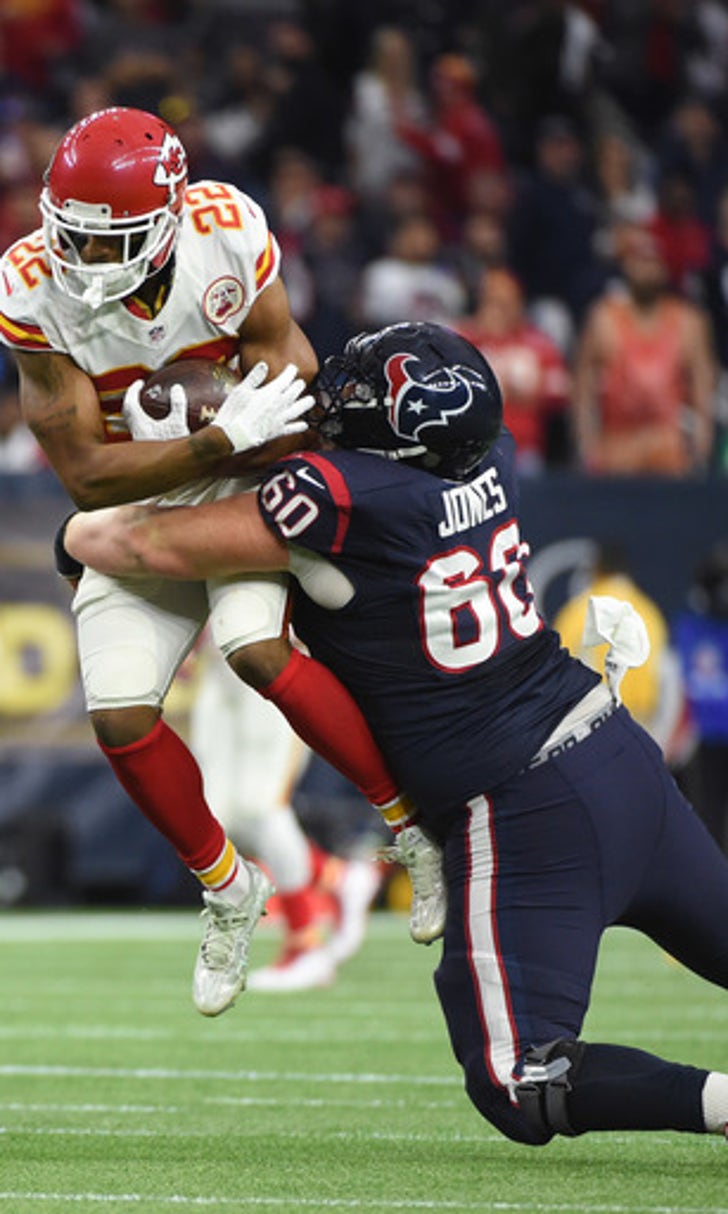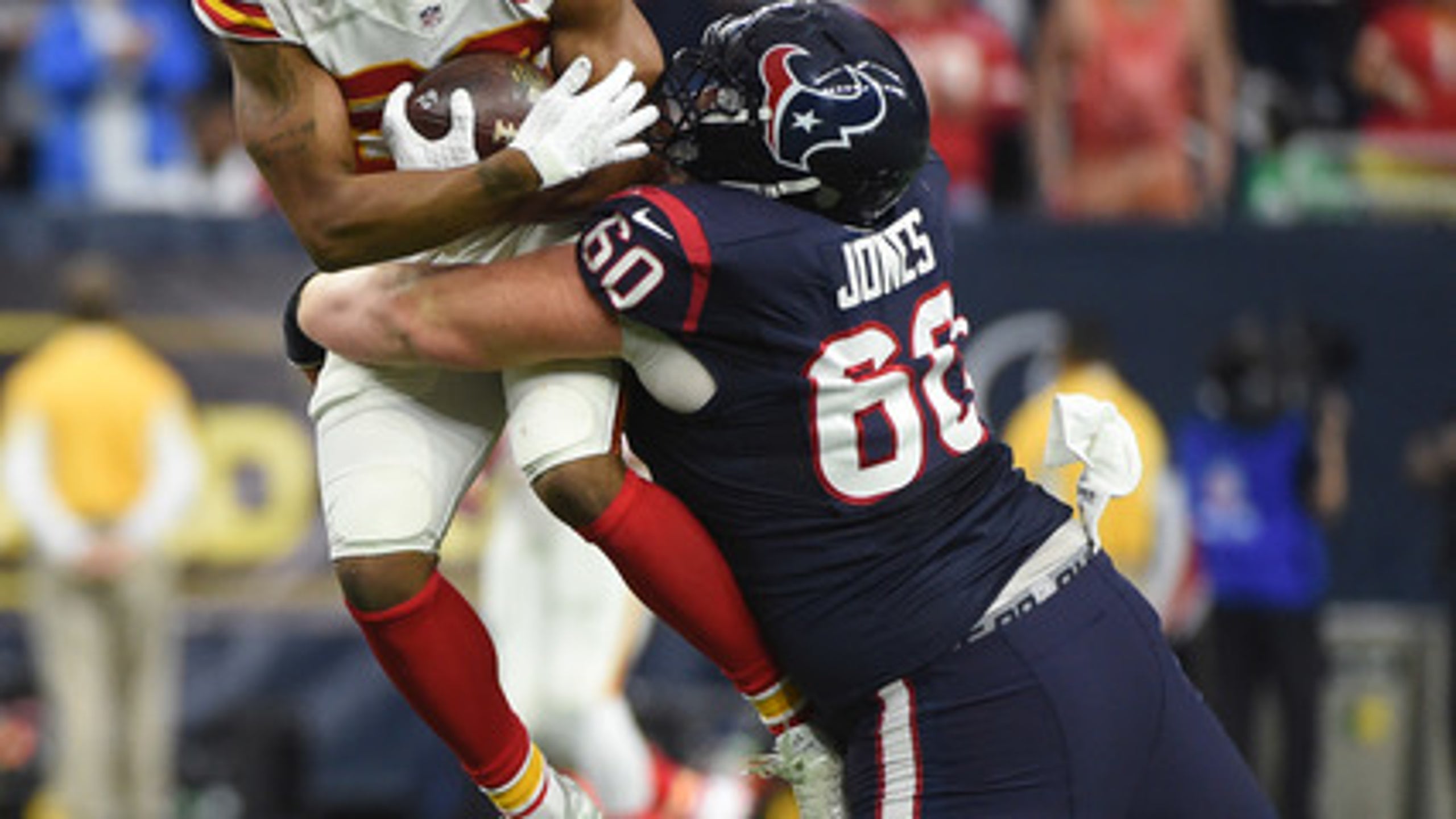 Every turnover a trophy for opportunistic Chiefs defense
BY foxsports • January 11, 2016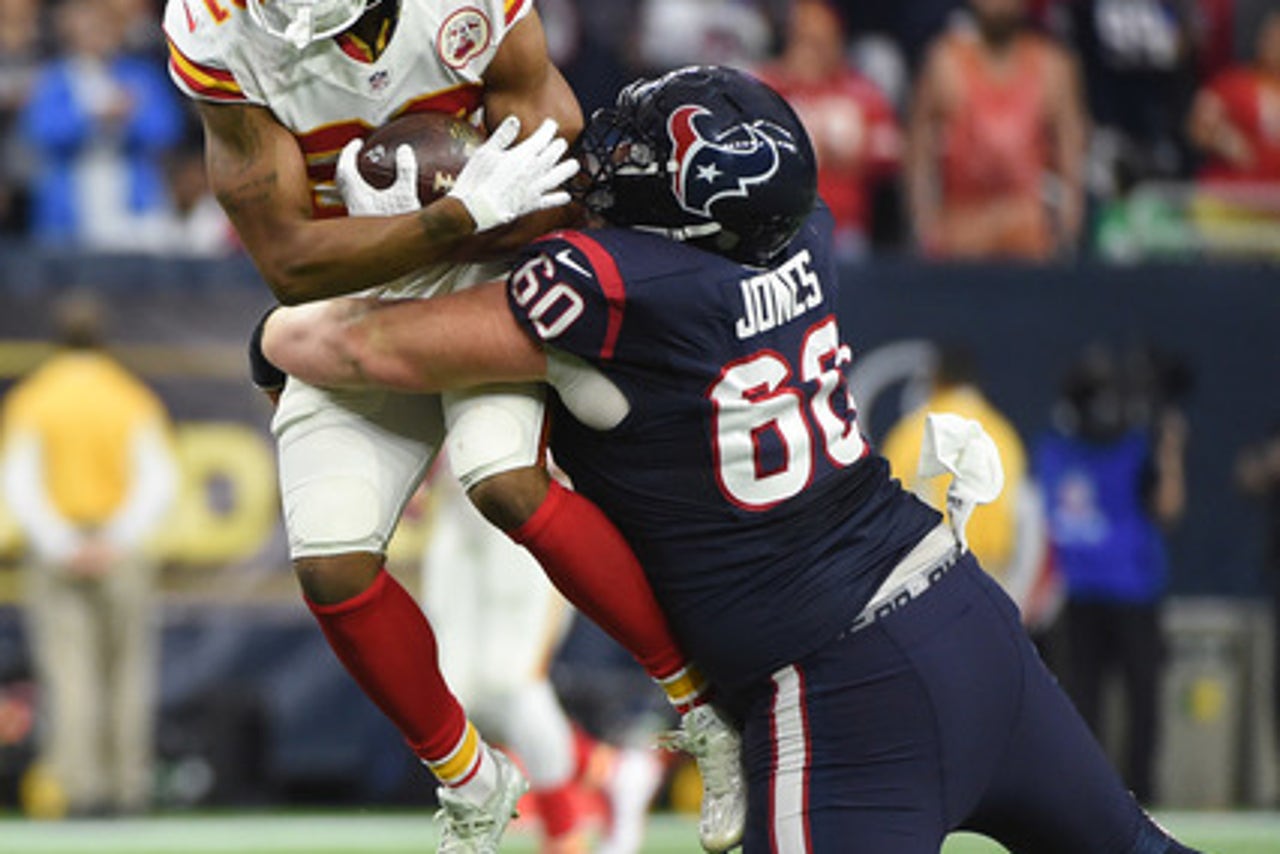 KANSAS CITY, Mo. (AP) The Kansas City Chiefs had six interceptions all of last season.
They nearly had that many in their 30-0 romp over the Houston Texans on Saturday.
Of all the reasons why the Chiefs have won 11 straight games, and ended a 22-year streak without a playoff win, their ability to create turnovers may be the biggest. They've gone from one of the worst teams in the NFL at creating them to one of the best - and they have taken care of the ball themselves at the same time.
''They've got a real knack for creating issues in the passing game and then capitalizing on bad mistakes,'' said Patriots offensive coordinator Josh McDaniels, who will try to avoid all those pitfalls when New England hosts Kansas City in the divisional round on Saturday.
''All their guys seem to catch the ball very well,'' McDaniels said. ''There are a lot of guys who have vision on the quarterback, and their coverage is tight. They compete and contest every throw and you're going to have to really do a good job of execution to avoid giving them opportunities.''
During an injury plagued 2014-15 season, the Chiefs only forced seven fumbles and finished with 13 turnovers, tied with the New York Jets for the fewest in the league.
This year? Rookie cornerback Marcus Peters had eight interceptions alone to tie for the league lead. The Chiefs finished with 22 picks as a team, getting them from just about everybody on defense, and added seven fumbles for 29 total takeaways - fifth-best in the NFL.
They also returned a couple of them for touchdowns.
''Any time you can get to the quarterback and put pressure on him, or make him uncomfortable in the pocket, you can create turnovers,'' Chiefs pass rusher Justin Houston said. ''Every week that's our plan, that's our goal: Dominate every snap.''
They did that to perfection last Saturday. Brian Hoyer was under so much pressure that the Texans quarterback grew jittery in the pocket, even fumbling the ball without getting hit. Dontari Poe jumped on the recovery, giving Kansas City prime field position when the game was still up for grabs.
Then there were the interceptions, which put it out of reach.
All-Pro safety Eric Berry had one of them, putting an exclamation mark on his remarkable return from cancer. Peters had another to further validate his rookie of the year candidacy. Fellow cornerback Sean Smith had one. And linebacker Josh Mauga had one at his own goal line to spoil a Houston drive.
The four picks tied for the second-most in a playoff game in franchise history, trailing only a five-interception performance against the Houston Oilers on Dec. 23, 1962.
''I guess it's good deal,'' Berry said. ''We wanted to come in and dominate and right now we are just locked in ready for next week. ... We are just going to keep on rolling in that demeanor.''
The Patriots should at least make that a little more difficult.
Along with the fact that they'll be playing at home, Tom Brady and Co. turned the ball over just 14 times, fewer than any other team. The Chiefs had the second-fewest giveaways with 15.
So how have the Chiefs become so good at forcing turnovers?
Defensive coordinator Bob Sutton insists that nothing has changed schematically. In fact, Sutton believes a lot of the improvement boils down to luck and circumstance. Guys are catching interceptions that they might have dropped last season, or hopping on fumbles that the other team used to recover.
But a big part of it has to do with personnel, too.
The Chiefs played much of last season without Berry and linebacker Derrick Johnson, who sustained a season-ending Achilles injury. Both have returned to form this season. When you add Peters, a ball-hawking cornerback chosen in the first round, the defense gets a whole lot stouter.
Not to mention a whole lot more opportunistic.
''We just make our plays,'' Peters said, simply. ''Just play our style of football.''
---
Online:
AP NFL website: www.pro32.ap.org and http://twitter.com/AP-NFL
---
---