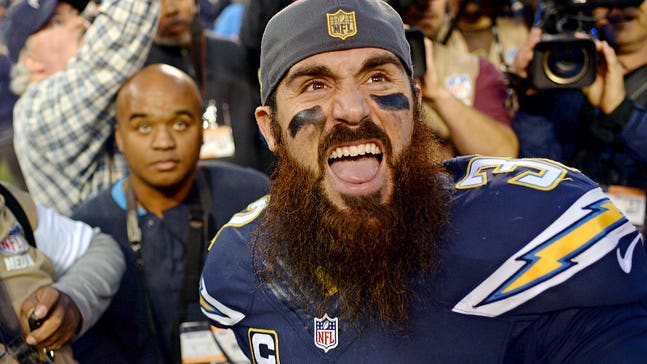 Eric Weddle goes on two-hour autograph spree after Chargers' win
Published
Dec. 21, 2015 8:03 p.m. ET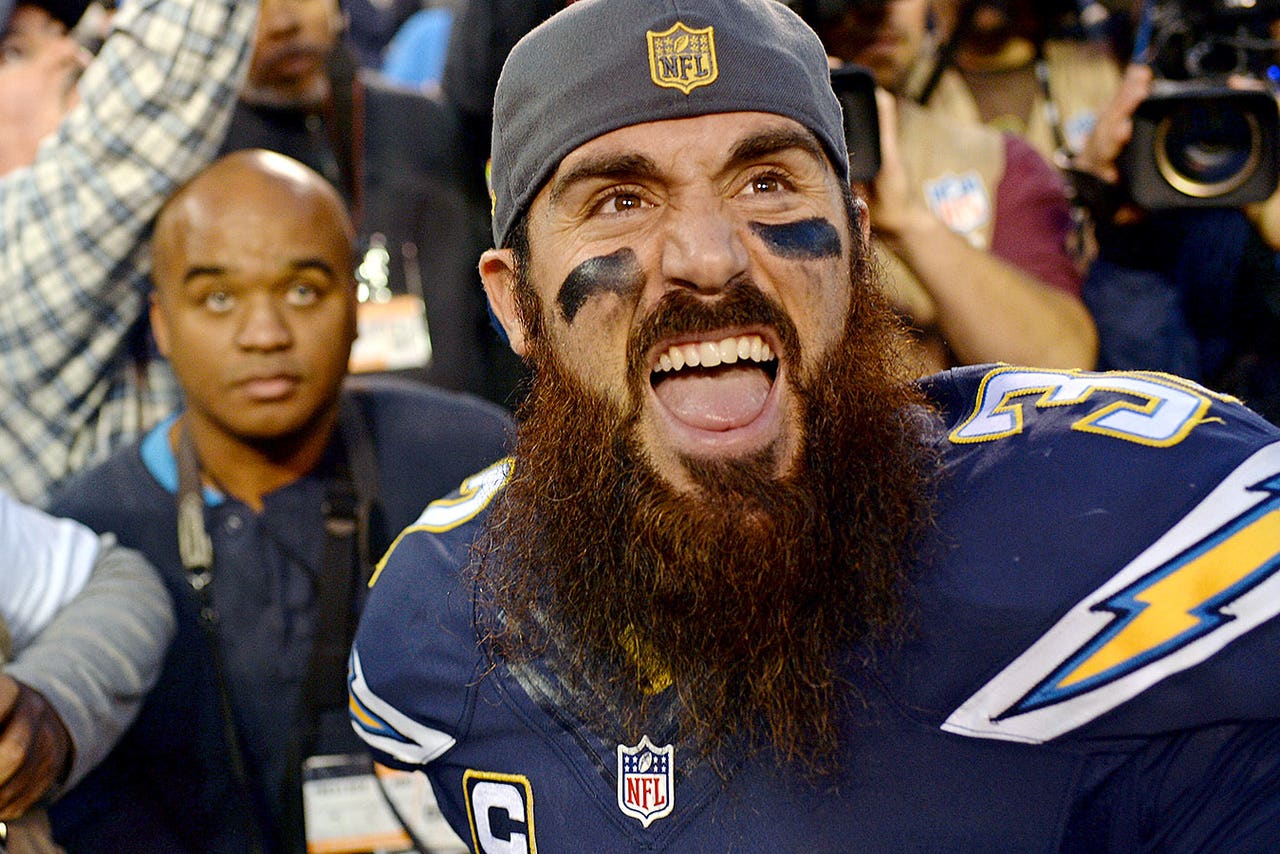 Eric Weddle wouldn't let his home fans leave without a Qualcomm Stadium souvenir.
So, the San Diego Chargers' star stuck around the stadium for what might've been its final NFL act. And he signed every program, jersey, and training card in sight.
Maybe this was Weddle's way of saying goodbye. He's a free agent in 2016 and signs point to him leaving the franchise regardless of where in plays next fall.
But he wouldn't leave without thanking the fans who backed him for so long -- even if it took all night.
---
---