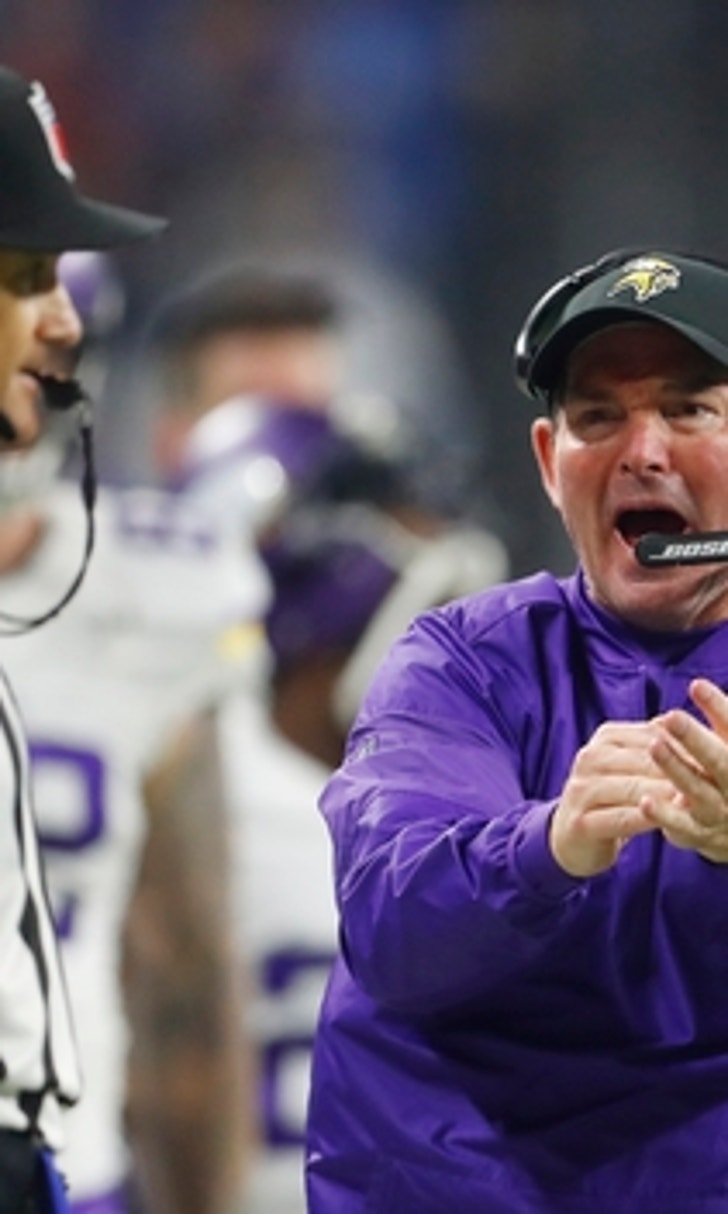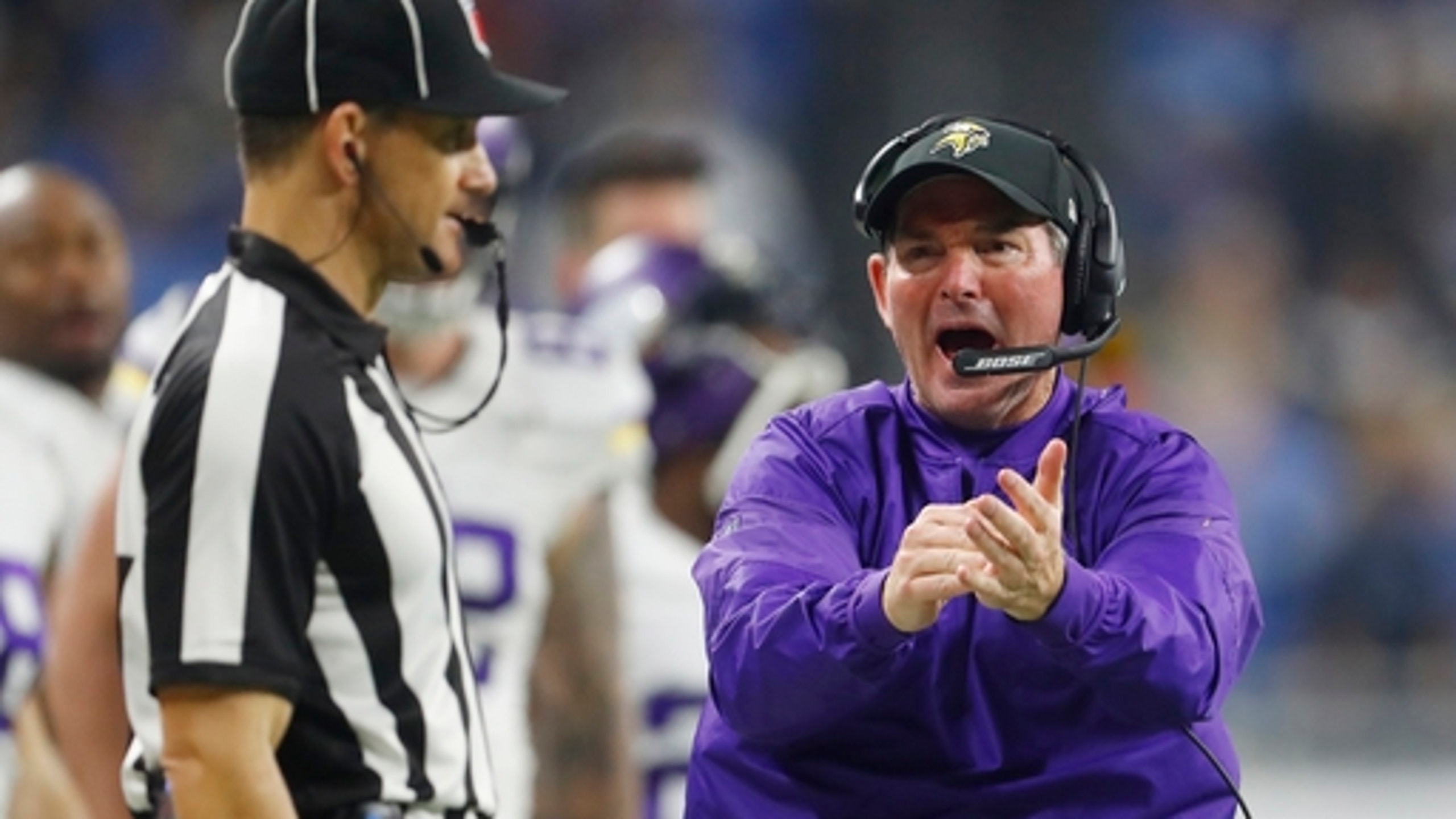 Emergency eye surgery makes Zimmer uncertain for Thursday
BY foxsports • November 30, 2016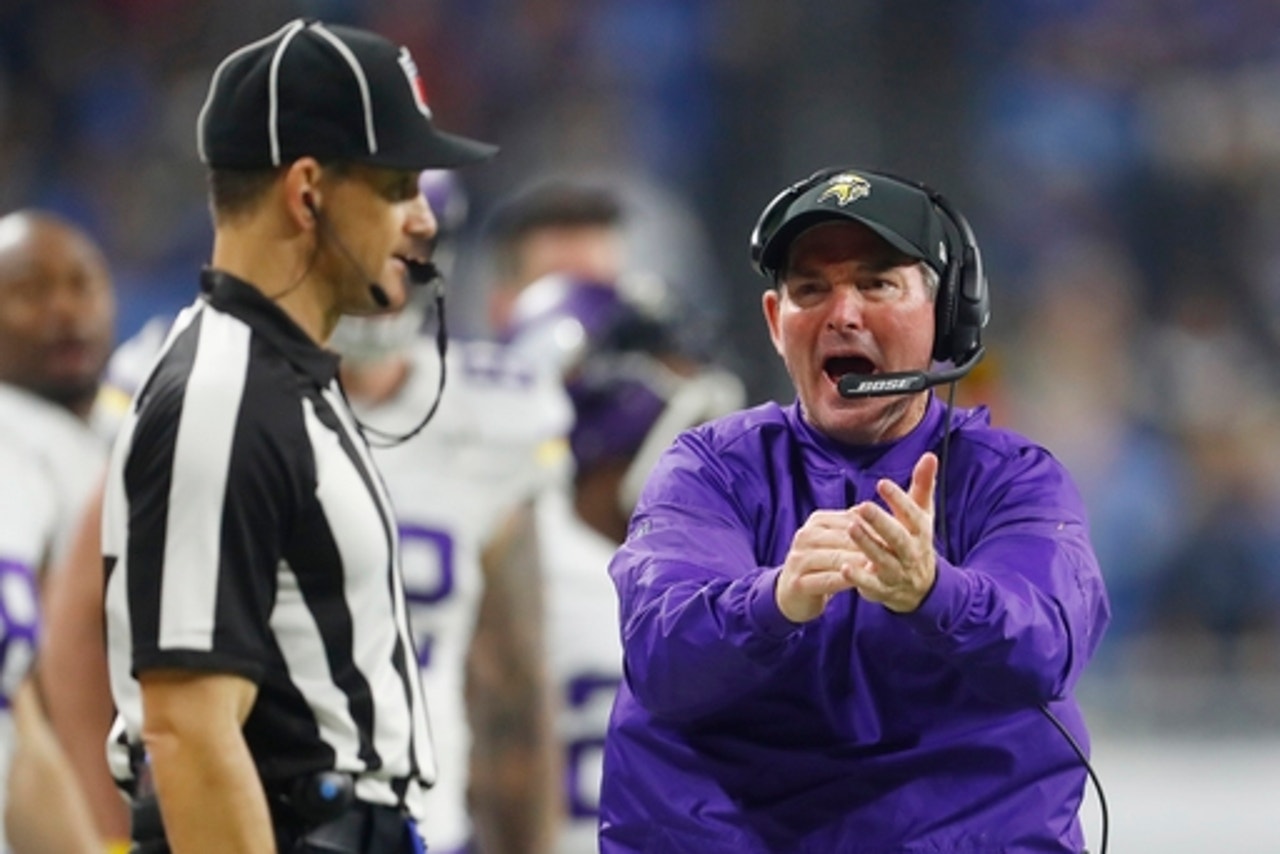 MINNEAPOLIS (AP) Minnesota Vikings coach Mike Zimmer underwent emergency eye surgery Wednesday night, putting his status in question for the team's game against Dallas.
Vikings general manager Rick Spielman said Zimmer was uncertain to recover in time for the matchup Thursday night against the league-leading Cowboys. Spielman said he'd met with coaches and players to put a contingency plan in place in case Zimmer is unable to coach.
Zimmer, who got his start in the NFL as an assistant with the Cowboys in 1994 and spent 13 years with the organization, has yet to face Dallas in the regular season as a head coach. The Vikings and Cowboys played last year in the preseason.
The Vikings said Spielman wouldn't be available for further comment until Thursday morning, but they have two former head coaches on staff in offensive coordinator Pat Shurmur (Cleveland) and offensive line coach Tony Sparano (Miami).
The news came about a month after the 60-year-old Zimmer first experienced trouble with his right eye. He complained of vision problems a couple of days before the Oct. 31 contest at Chicago and scratched the eye inadvertently during that game. That prompted team doctors to send him for further examination, which led to a diagnosis of a torn retina.
He had a procedure done Nov. 1 and another one Nov. 8, which left his right eye noticeably red. It had cleared up significantly in recent days, though, but obviously all was not right. Left untreated, retina damage can lead to blindness.
After first revealing the issue at his Nov. 2 news conference, Zimmer said he'd been watching film with his good eye and using reading glasses to write down notes in preparation for that week's game. With the Vikings mired in a slump with five losses in the last six games, the hard-nosed Zimmer sure hasn't appeared to back off his approach at all in the desire to help the team get back on track and catch up in the NFC playoff chase. Zimmer mentioned recently he's been arriving at his office even earlier than usual, around 4:15 a.m.
Zimmer still keeps a home in suburban Dallas, which is where his son and current Vikings linebackers coach Adam Zimmer lived during his middle school and high school years. Mike Zimmer, while making sure this week to avoid sounding overly nostalgic, listed several people still working in the Cowboys organization he remembers well when asked this week to reflect.
''Anytime you're somewhere 13 years,'' Zimmer said, ''it kind of grooms you into who you are a little bit. We had some great teams there.''
---
For more NFL coverage: http://www.pro32.ap.org and http://www.twitter.com/AP-NFL
---
---