National Football League
National Football League
Embarrassed Seahawks may bench linemen
Published
Dec. 17, 2009 12:20 p.m. ET

Jim Mora's optimism is ebbing.
The Seahawks coach didn't have the same fiery emotion and frustration Monday as he did immediately after his team's most lopsided loss of the season, 34-7 at Houston on Sunday.
Yet he had the same impression of the result.
``I'm very discouraged right now. I'm as discouraged now as I've been in any game of my career,'' Mora said immediately after his 5-8 team seemed overmatched against the Texans who entered the game on a four-game losing streak.
Asked on his televised coach's show what he could take away from Houston, Mora said before boarding the plane home: ``Nothing. We got our butts handed to us.'' Then he added, ``if you are getting paid by Paul Allen and the Seahawks, your butt is on notice.''
On Monday, Mora was lamenting what happened the previous day against the Texans.
``Sometimes I walk in here on Mondays and say it wasn't as bad as it looked on the field,'' Mora said. ``I felt like (this) film was just about as bad as it was while watching the game in person.''
Wide receiver Nate Burleson is limping on an injured ankle, awaiting results of an MRI. Fourth overall draft choice Aaron Curry has a hip pointer, but the $34 million linebacker may play Sunday against Tampa Bay. Quarterback Matt Hasselbeck is OK after getting battered yet again.
But his Seahawks are not.
Seattle was down 24-0 before it got its initial first down - ``and we had probably every opportunity to be up 38 to whatever,'' Texans coach Gary Kubiak said.
``Really a pathetic, pitiful performance. That's just the two words that I can think of, off the top of my head,'' Seahawks running back Julius Jones said. ``We came out and didn't look like a professional team.''
Hasselbeck had already been playing with broken ribs and a sore shoulder. He got a banged thumb and more pain in the shoulder while the Texans sacked him three times and hit him after 10 other throws. He briefly went out hurt in the second half but returned.
Mora said the team will decide this week how many, if any, offensive lineman will lose their jobs.
``We are discussing the possibilities. It's too early for me to say specifically what those may be,'' Mora said. ``We have to be prepared to shake it up.''
Center Chris Spencer has played for the past month with a cast over a broken right thumb, on the hand with which he normally snaps. On Sunday, he botched three snaps using his left hand. Mora said those were all on Spencer for not getting the ball high enough to the quarterback. And the coach said Spencer is a slow healer.
``We've got a center that's trying to snap with his left hand because he's got a cast on his right hand. He's had that on for what seems like forever. I'm not quite sure why he still has a cast on his hand, but he does,'' Mora said Sunday.
Seattle has an All-Pac 10 center from last year, rookie Max Unger, playing right guard. And Spencer's contract ends after the finale against Tennessee Jan. 3. Yet he isn't the only one on alert.
``I'm going to consider changing all five spots,'' Mora said.
Left guard Rob Sims has already been benched during his four-year career.
``It's been that way when my dad was playing when I was a little boy. It's like that now. It's the same thing: you get replaced. It's only a matter of when,'' Sims said. ``It's going to happen eventually. Whenever that day comes, who knows? But I'm going to keep fighting until they call my name.''
Mora insists his team has not quit on its first-year coach.
``When you have a performance like (that), people question effort,'' he said. ``And I don't see that as being a problem. Now, consistency in execution? Absolutely an issue.''
So if the effort's there, how low must the players' talent level be to be so thoroughly outplayed by a Texans team that had Houston talking about firing coaches and players until Seattle arrived?
``If I believe it's a talent deficiency, this is certainly not the time to talk about it,'' Mora said.
---
---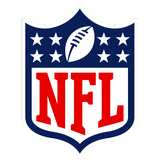 Get more from National Football League
Follow your favorites to get information about games, news and more
---