National Football League
National Football League
Eli: I told Bucs I was taking a knee
Published
Sep. 18, 2012 1:00 a.m. ET

Pretty much everyone watching at home knew New York Giants QB Eli Manning was planning to take a knee on the final play of Sunday's game against the Tampa Bay Buccaneers. According to Manning, he informed the Bucs personally that a game-ending knee was in the cards.
Manning joined WFAN in New York with Mike Francesa, and he discussed the controversial ending to Sunday's game, in which Tampa Bay's defensive line knocked Manning down to the ground while trying to jar the ball loose.
"I guess certain teams you might say, 'Hey watch out for a cheap shot.' That's what we call it," Manning said. "A lot of teams will ask in those situations, 'Are you taking a knee?' and I will tell them, 'Hey we're taking a knee so we're not firing off.' We don't tell our linemen to fire off and hit them on that last play."
Francesa then asked Manning whether there was an acknowledgment on Sunday that the Giants were going to take a knee in order to run out the clock.
"I said it," Manning told Francesa. "I said as I walked up, 'Hey we're taking a knee' but obviously they were down and ready and had a feeling they were about to fire off. There's nothing I can really do about it. I have to make sure I get the snap and the only thing I'm worried about right there is securing the ball and making sure we get the win."
Manning did secure the ball and the win, but head coach Tom Coughlin had a few words for Bucs coach Greg Schiano as the two met up for their postgame handshake. The frustration then spilled over into the Giants' locker room, where players expressed their displeasure with the play.
Giants defensive end Justin Tuck went as far as to say that the play "won't be forgotten."
---
---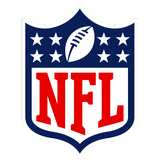 Get more from National Football League
Follow your favorites to get information about games, news and more
---