Eddie Lacy: Weight isn't a concern until Packers say so
October 29, 2015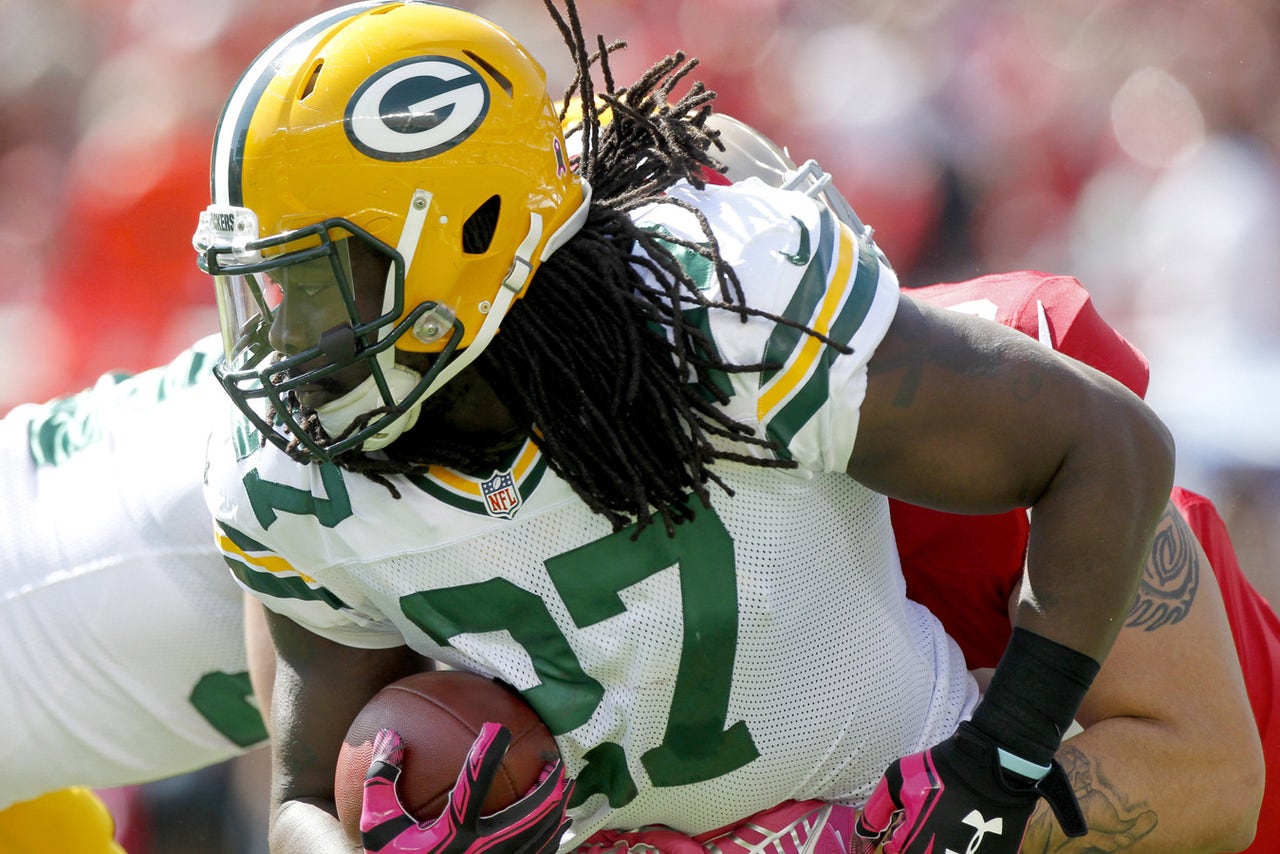 Listed at 5-foot-11 and 234 pounds, Eddie Lacy is one of the bigger running backs in the league, but the Green Bay Packers standout has no worries about his weight.
In fact, the 25-year-old said he has no concerns, at least until the team says something. According to ESPN's Rob Demovsky, Lacy said:
"When I get on (the scale), it's like, 'He cool.' If I'm not, I'm pretty sure I'll hear from the guy upstairs."
Lacy continued, saying, "I'm not the smallest person," and brought up that Brandon Jacobs and Jerome Bettis were also large, and that not everyone is meant to be Adrian Peterson.
There's no debating that in 2015 Lacy, who has been dealing with an ankle injury, hasn't matched production levels from his first two NFL seasons. The Alabama product totaled at least 1,100 yards and nine touchdowns in 2013 and 2014. This year, however, he's managed just a 3.9-yard average and one score in six games.
Even if the running back is ready for action soon, don't expect a drastic change in production this week or next. The Packers will take on the Denver Broncos and Carolina Panthers, two of the league's best-run defenses.
Blaming Lacy's struggles on his weight is low-hanging fruit, because as he mentioned, pad level has been an issue. And Green Bay's offensive line has also battled through some injury issues.
More from Sportsnaut:
---
---