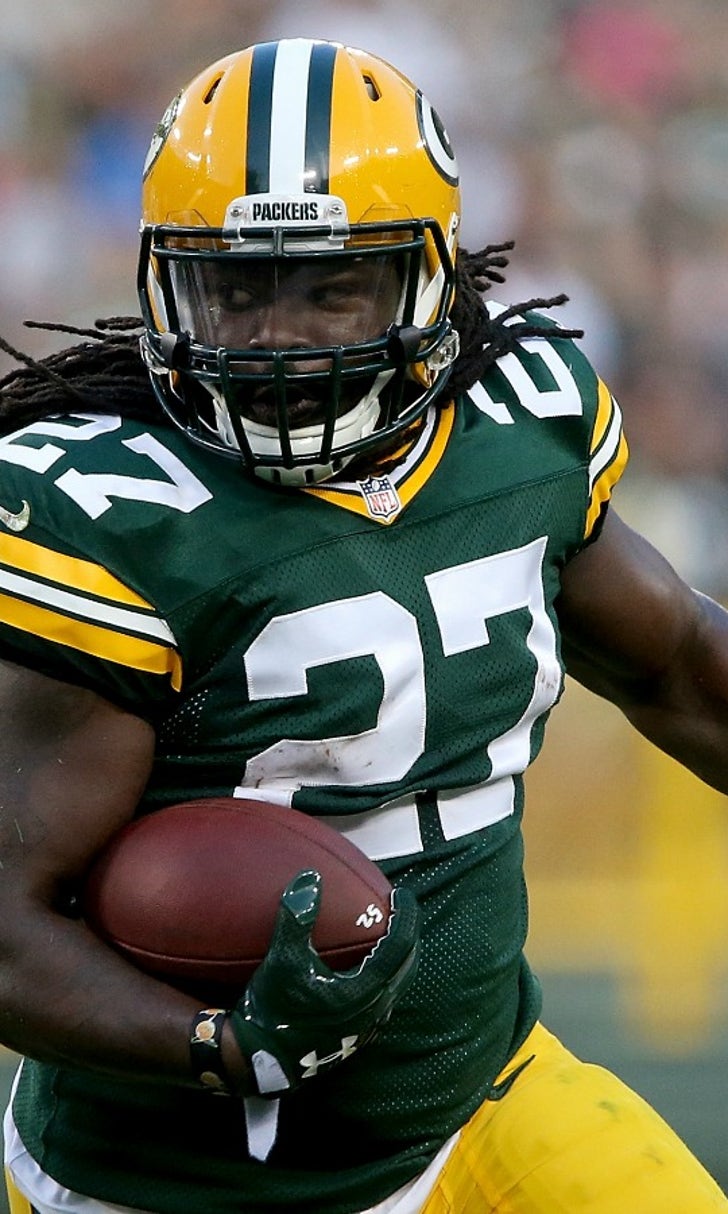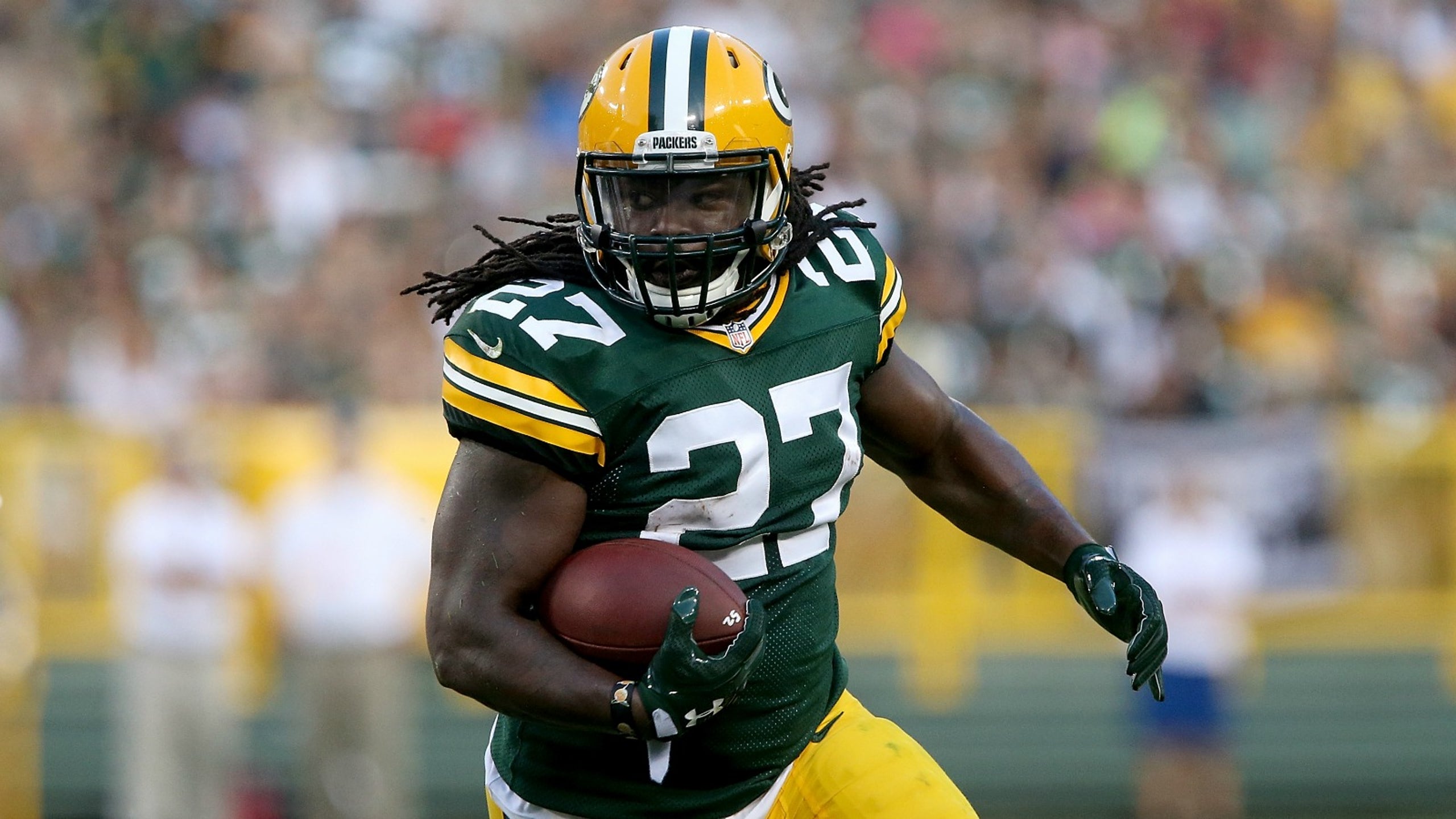 Eddie Lacy might cut his hair after being tackled by his dreadlocks
BY foxsports • August 28, 2016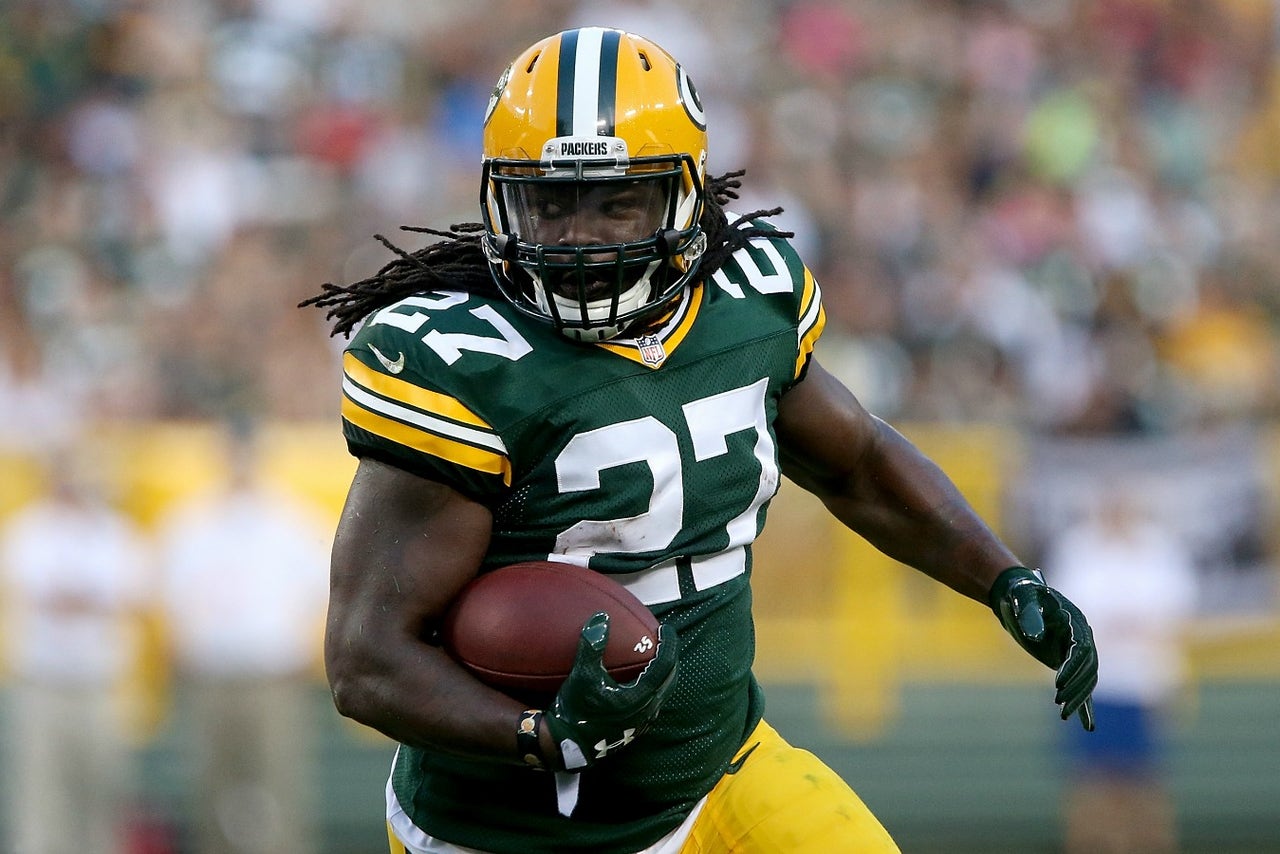 Many NFL players have long hair the flows out of the back of their helmet, but it's a particularly dangerous style choice for offensive skill-position players, as defenders are allowed to treat long hair as part of the uniform. For Green Bay Packers running back Eddie Lacy, that means he'll inevitably be tugged down by his dreadlocks. 
After a painful experience against the 49ers, Lacy said that he's considering making an adjustment to his hair to protect his legs as well as his scalp.
Via the Green Bay Press-Gazette: 
Lacy noted that being pulled down by his hair could potentially lead to a lower-body injury. 
---
---