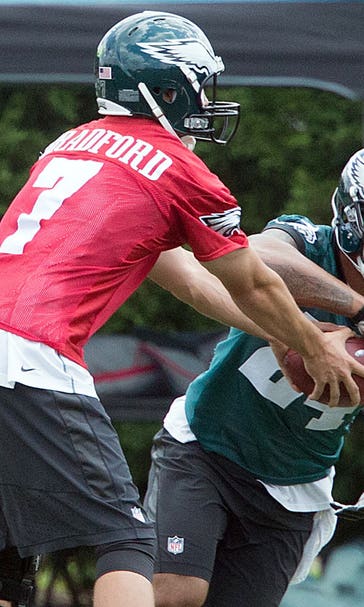 Eagles' Ryan Mathews made a believer by Chip Kelly's approach to staying healthy
BY foxsports • June 18, 2015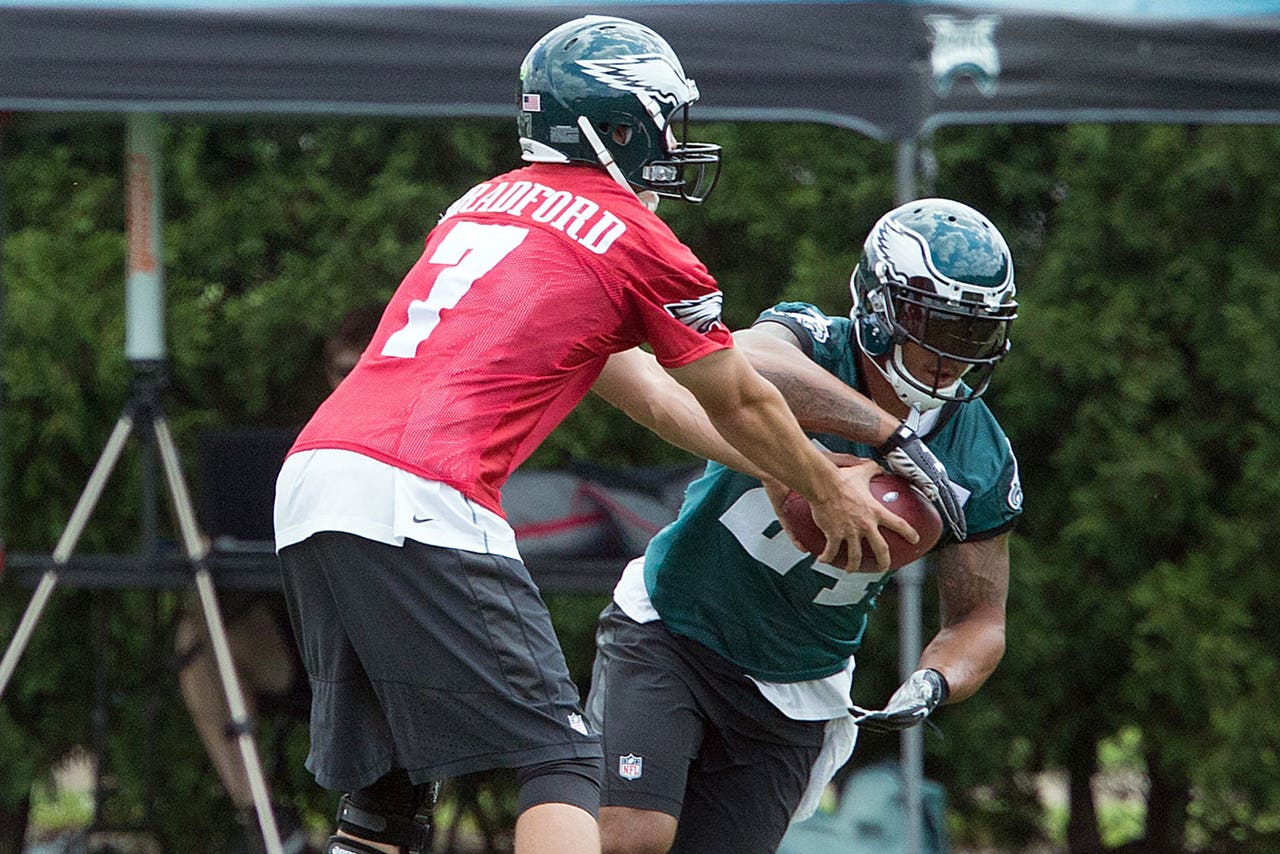 Running back Ryan Mathews has battled injuries throughout his career. This makes him a perfect match for Philadelphia Eagles head coach Chip Kelly, who spends ample time preaching sports science tactics to keep his players on the field. It didn't take long for Mathews to buy in to Kelly's approach, and he is excited to see how the changes he made affects his health during the 2015 regular season.
"There's a lot of unknowns coming into here with my health and stuff," said Mathews, per the Philadelphia Daily Inquirer. "I didn't know a lot. I thought just working out every day and making sure I'm in shape and strong and stuff was the main focus. Now that I look back on it, I was very, very dehydrated. That was one thing that I never really focused on.
"I thought I could just drink a couple a bottles of water the night before the game, a couple bottles of water before the game and be all right. That's not even the case. The hydration process starts days and days and days before. I think that's one process that's really going to help me out, making sure my body is hydrated for the amount of effort we're putting in and working out."
Kelly believes that Mathews adds a new dimension at running back thanks to his size--he tips the scales at 230 pounds. Kelly can't wait to see what kind of success Mathews can have in his offensive scheme once the pads actually come on.
"Ryan's been a really good addition to us," Kelly said. "[He's a] big, physical running back. I don't think you really know actually how big he is until you actually pull up next to him . . . He's explosive. When he sees a hole, he can change gears and accelerate through it. We're using him a little bit on kickoff return, I think because of taking advantage of that speed. There's not a lot of guys that have that speed to go along with that size.
"It'll be a lot different, too, with the pads on. I think he's one of those guys that, with the pads on, will become even bigger, because he's going to be a really tough guy to tackle."
The Eagles are loaded at running back with Mathews, DeMarco Murray and Darren Sproles. Mathews will vie for early down work with Sproles and Murray handling all of the third-down and passing down snaps. Mathews has also been receiving repetitions as the team's kick returner during mini-camp practices.
(h/t Philadelphia Daily Inquirer)
Photo Credit: Bill Streicher/USA TODAY Sports
---
---