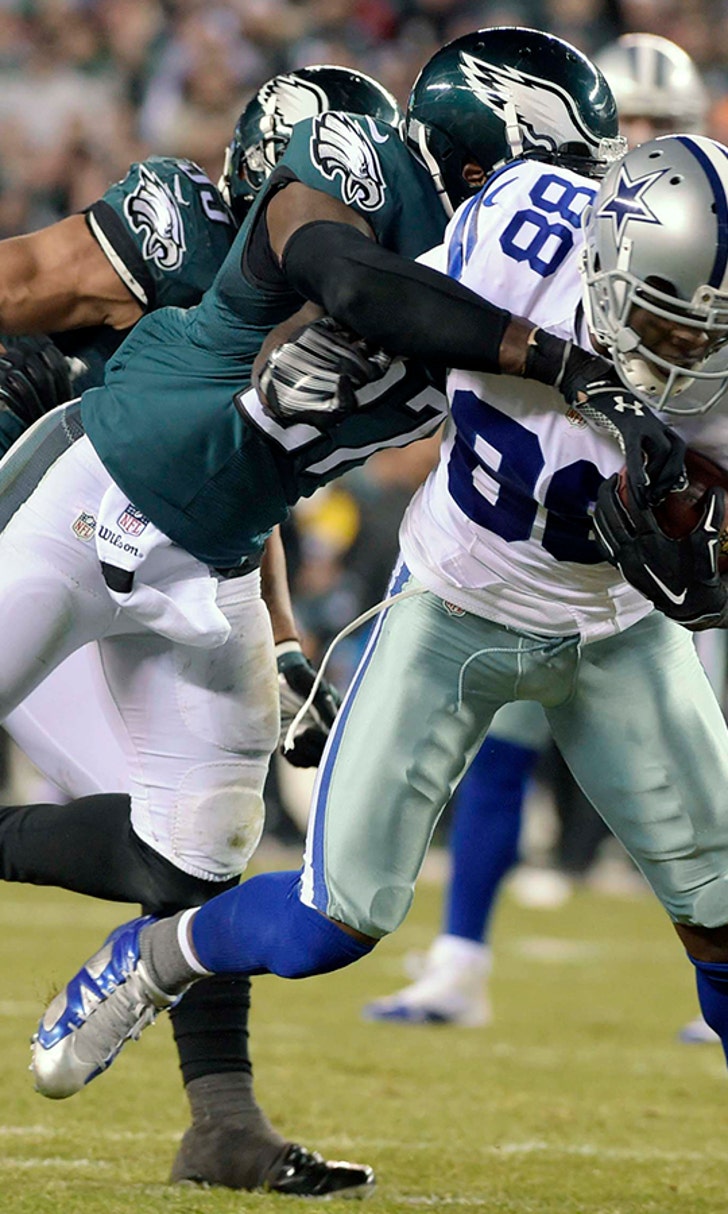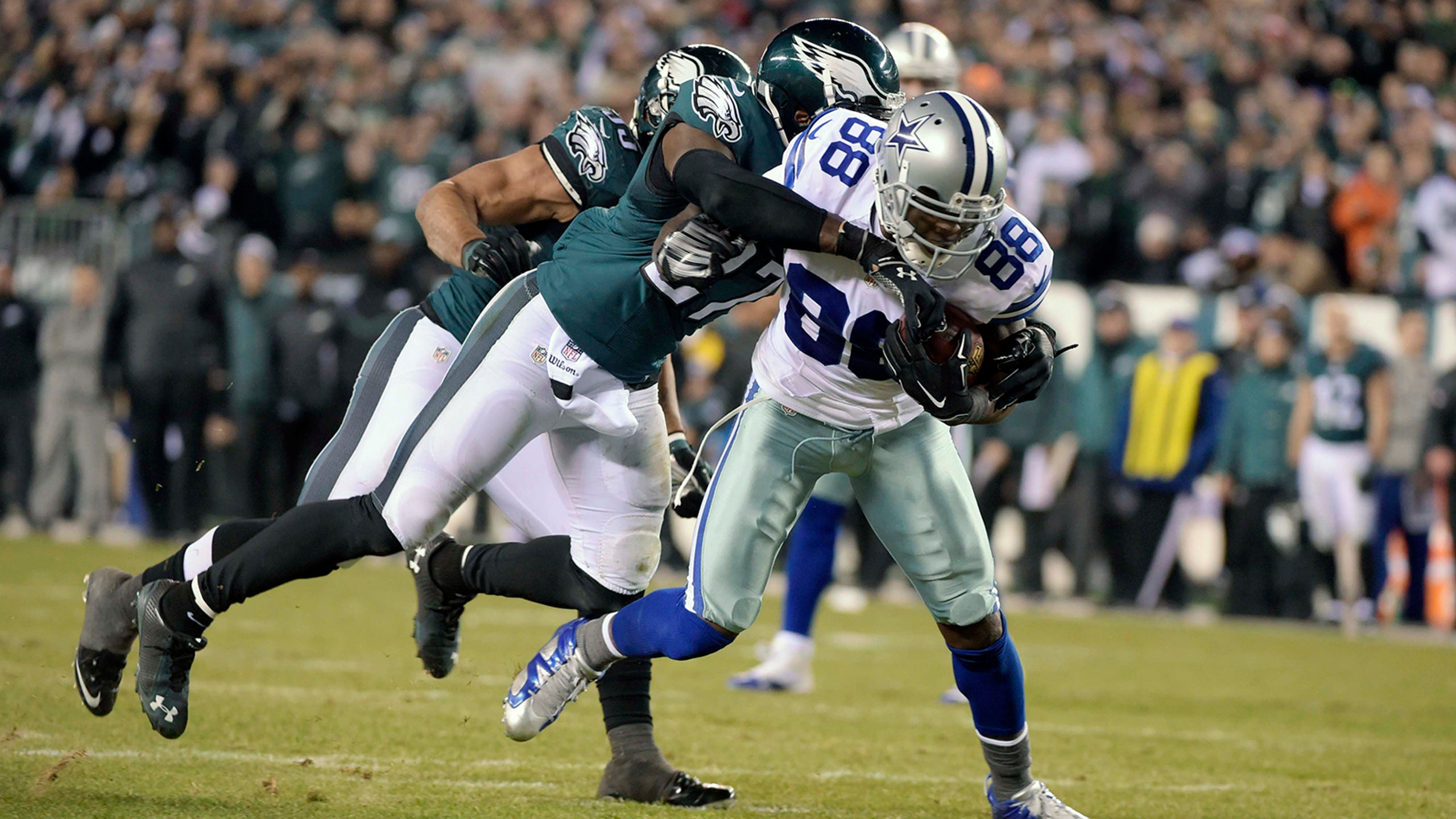 Eagles' Malcolm Jenkins: You don't want to leave a guy alone on Dez
BY foxsports • November 4, 2015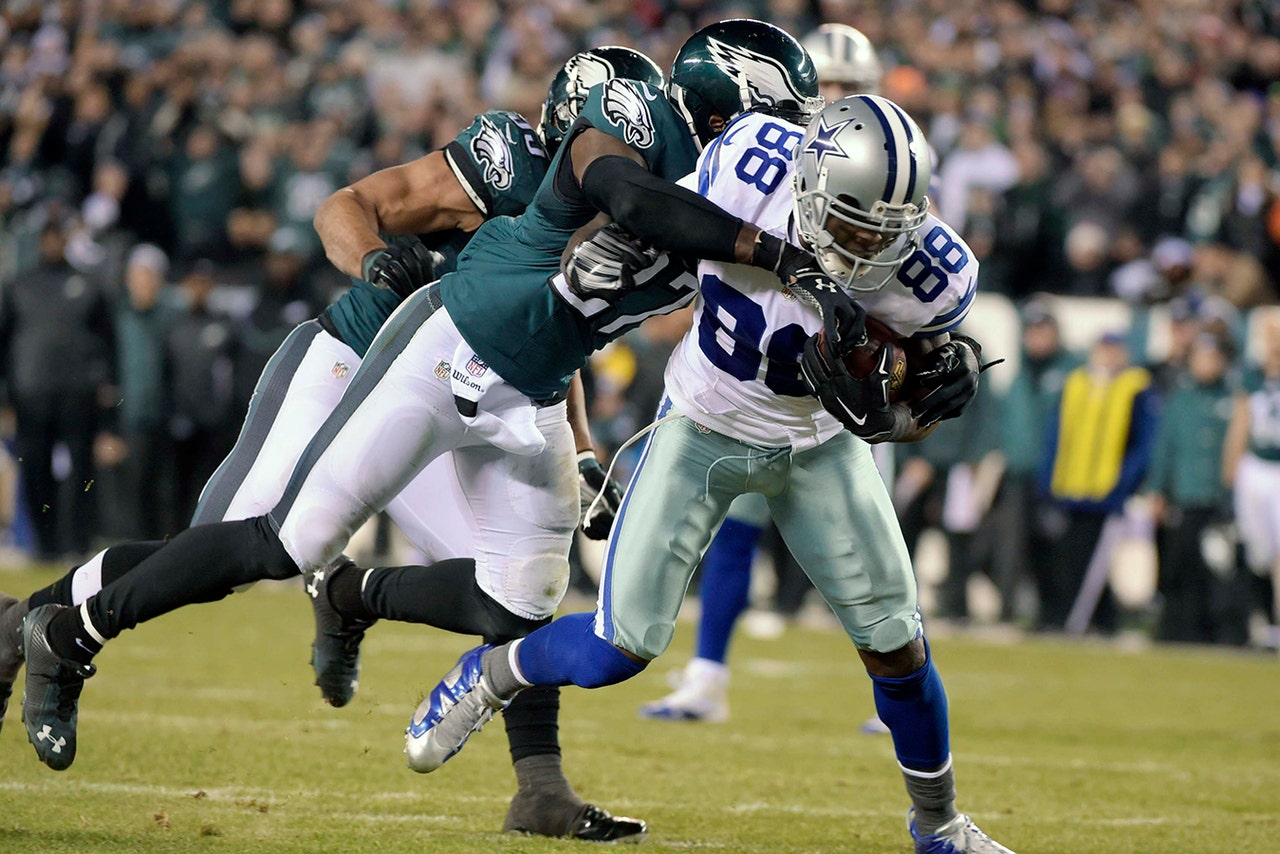 Dallas Cowboys wide receiver Dez Bryant was held to just 12 yards on two receptions in his first game back from a broken foot in Week 8, but that doesn't mean the Philadelphia Eagles plan to defend him any differently in Week 9.
"You have to have a contingency plan," Eagles safety Malcolm Jenkins told reporters, per Penn Live.  "You don't want to leave a guy alone out there when Dez is having one of those days. There's a couple adjustments you got to be able to make on the fly to other get some help on him or put somebody in his face."
Jenkins knows about Bryant taking a game over all too well. In two games against the Eagles last season, Bryant racked up 187 yards receiving and three touchdowns on 10 receptions. In 2013, he torched the Eagles for 209 yards and a touchdown on 16 receptions. Jenkins was a member of both defenses.
"He's definitely somebody you have to have a plan for," Jenkins said. "And then have a plan B and plan C for if those don't work."
The Eagles don't have a Richard Sherman to throw at Bryant this Sunday. Byron Maxwell was brought in this offseason with a hefty $63 million contract, but he has proven to be anything but "shutdown" as a cornerback through seven games. The Eagles will have to use extra safety help to take Bryant out of the game.
---
---