Eagles coach Chip Kelly made a mess at quarterback
Published
May. 5, 2015 1:08 p.m. EDT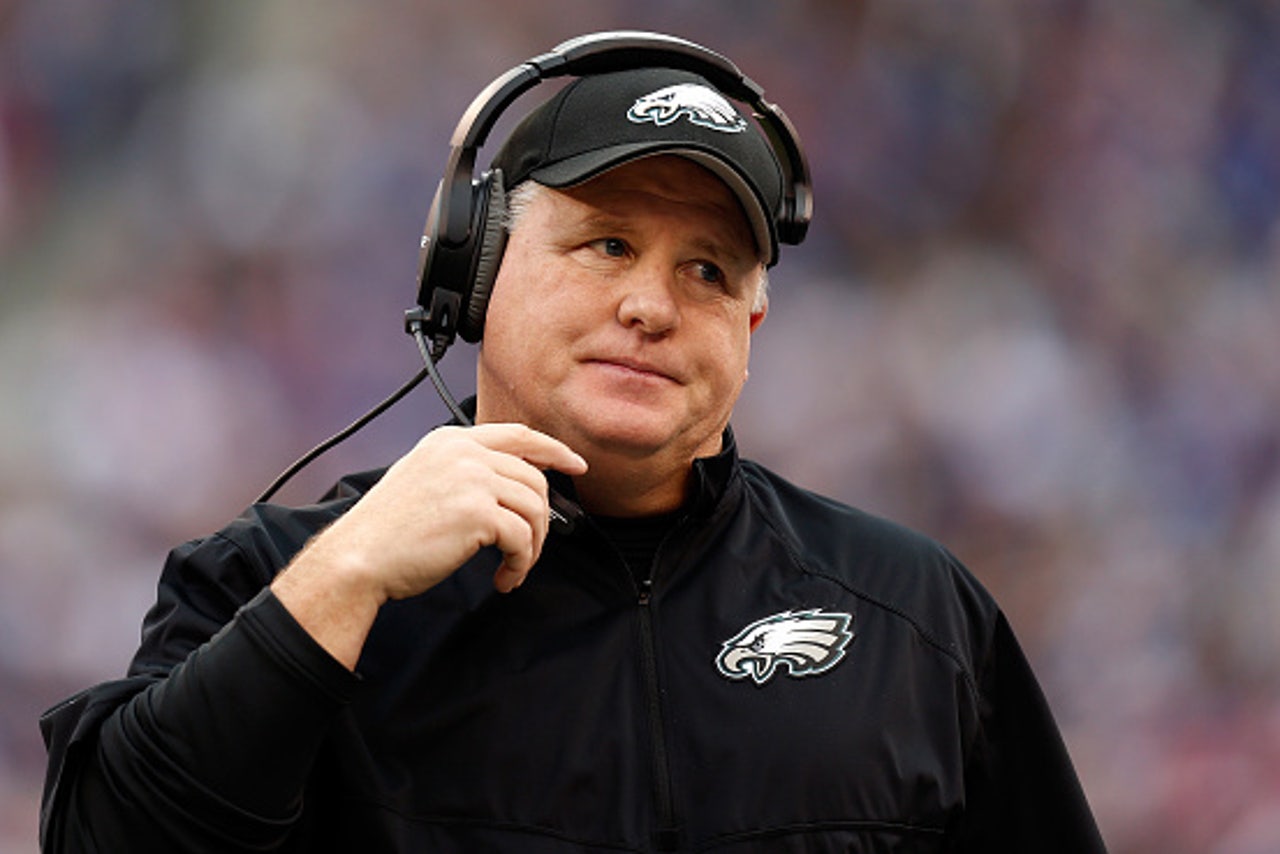 By Tim Weaver
If you thought that just because the NFL Draft was over that the Marcus Mariota to the Philadelphia Eagles speculation would end, then you clearly haven't seen enough horror movies. The monster is never dead. No matter how many times he dies, he just keeps coming back for more.
So it is with the Chip Kelly going-all-out-to-trade-up-and-get-Mariota nonsense. For the record, I was against it from the beginning, and all along. I almost can't even believe how much Kelly offered.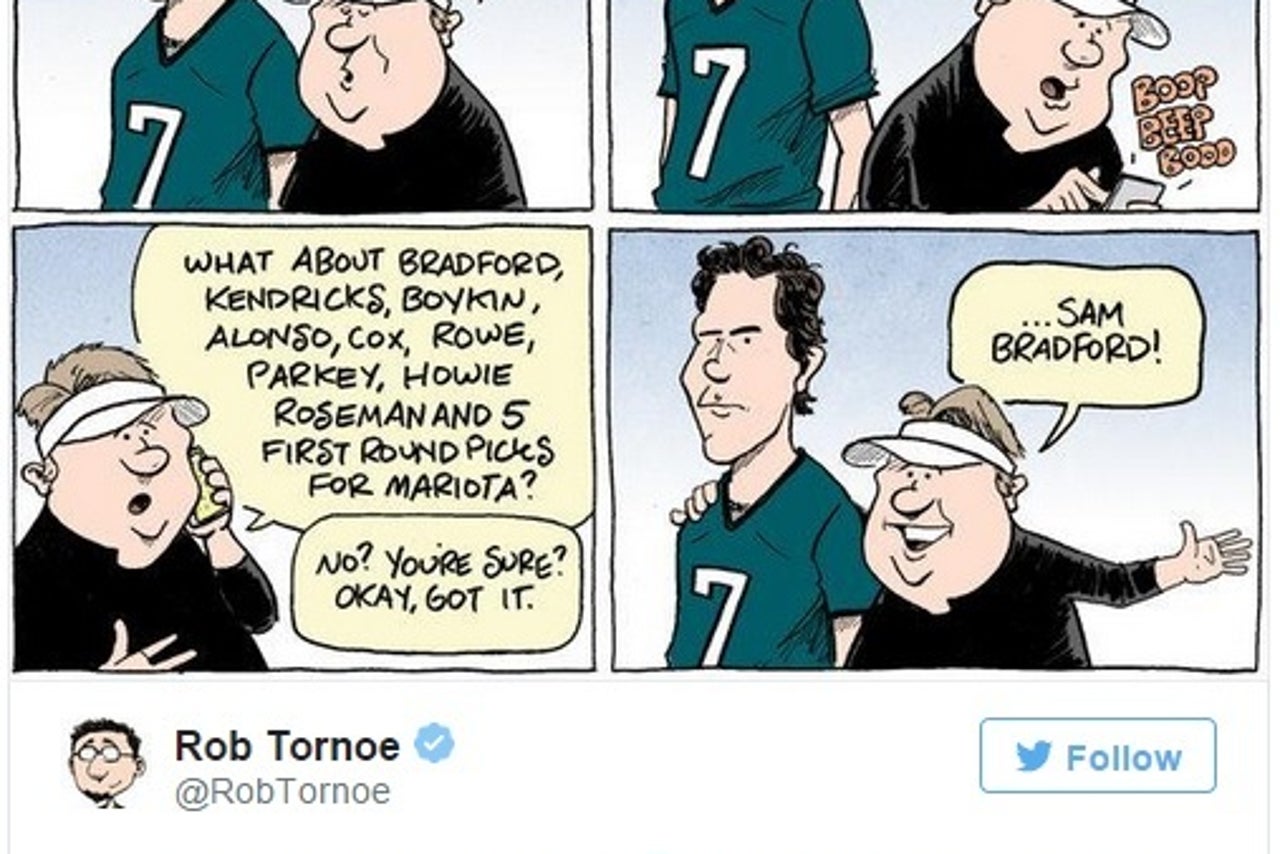 Missing out on Mariota was the best thing that could have happened to these Eagles. I wound up giving their draft an A, but some people are always going to wonder what may have been. Maybe even Kelly himself.
I think we learned two things about Kelly in this past draft: he's brilliant but reckless. That means Kelly may not give up on the Mariota dream. If things don't go well with the Tennesee Titans (and given their history that's not a stretch) there's always the possibility that the Eagles could trade for Mariota down the line.
Kelly has done a lot of things right this offseason. He upgraded at running back (DeMarco Murray > LeSean McCoy), linebacker (Kiko Alonso, Jordan Hicks), cornerback (Bryon Maxwell and Eric Rowe) and found a Jeremy Maclin clone (Nelson Agholor.)
He also made a mess of his quarterback position.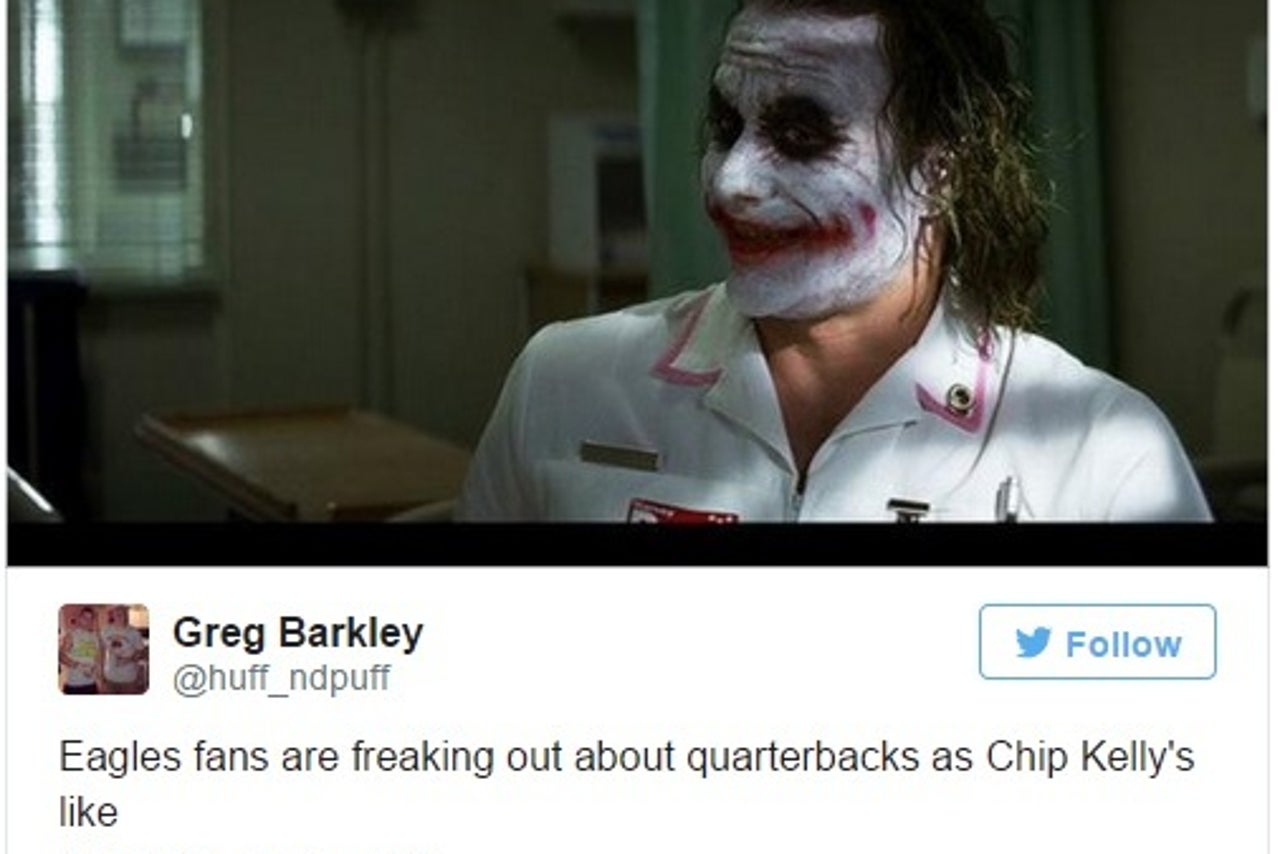 Bradford is not 100 percent recovered from his last ACL injury and never came close to living up to his first round billing even when he was healthy. Mark Sanchez is a serviceable backup but he's no true starter and he went out of his way to throw Tim Tebow under the bus recently. Matt Barkley has never mattered.
It's clear to me that Kelly's original vision did not include Bradford (and therefore, no Tebow either.) The plan was to bring Mariota in and run the offense starting Week 1. I can't assume that Bradford will be able to stay on the field, So my guess is that Sanchez is going to start the majority of games at quarterback for the Eagles this season.
This wouldn't have been a problem because the Eagles had a much better option at QB1 all along, and yet Nick Foles got shipped off to St. Louis because… why exactly?
Kelly is obviously a smart coach and has an eye for talent but the mess that he's made at the quarterback position was a rookie mistake, and even worse, a completely unnecessary one.
More from cover32:
---
---