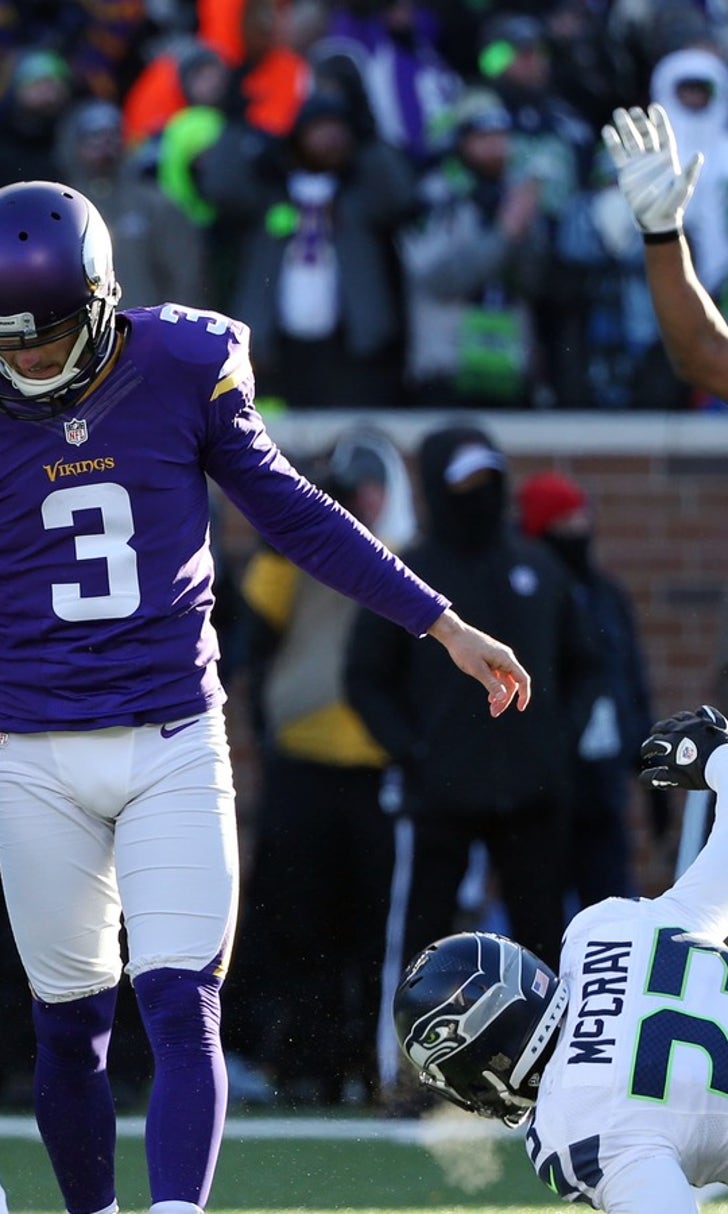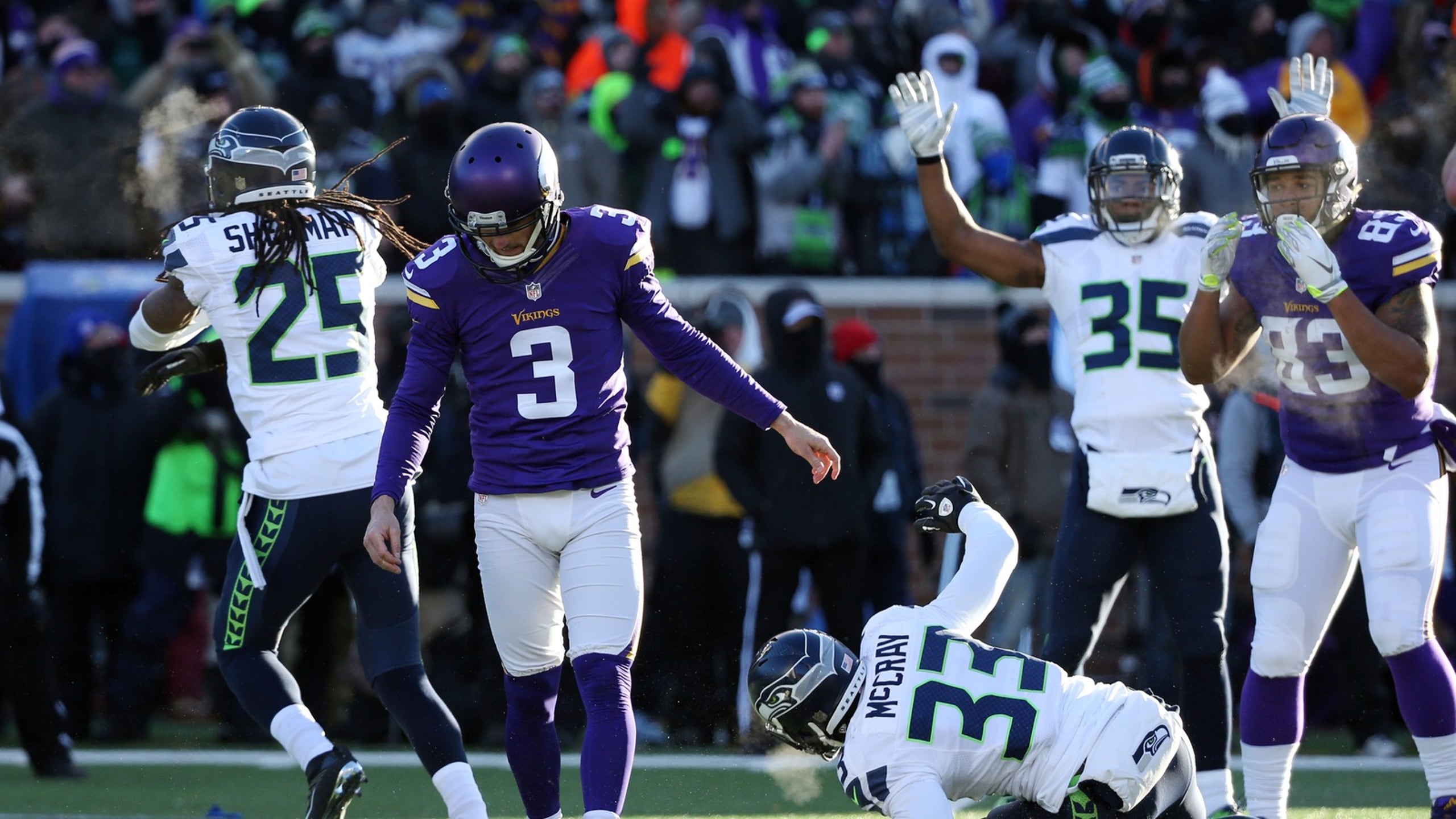 EA Sports viciously trolls Blair Walsh and the Minnesota Vikings
BY Teddy Mitrosilis • January 15, 2016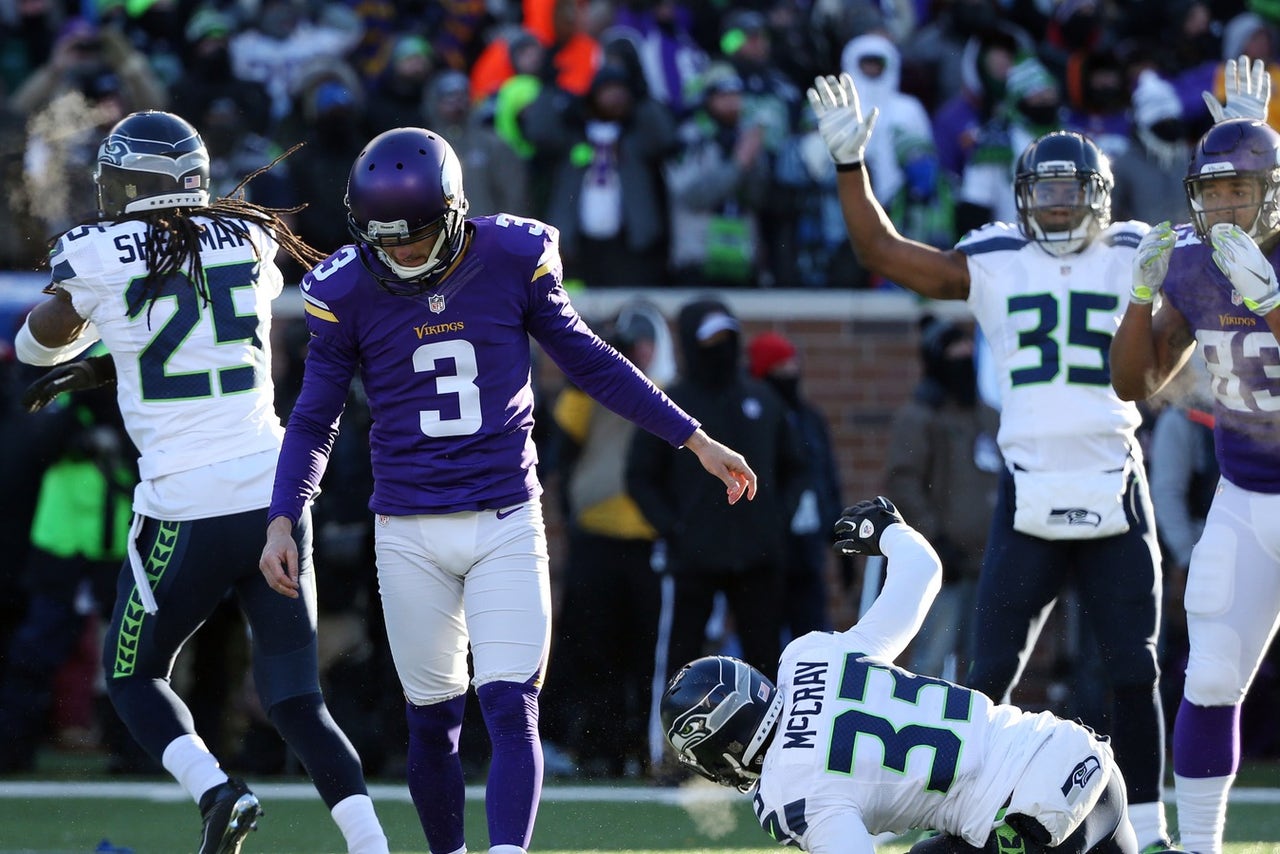 Blair Walsh handled his disastrous missed field goal in last weekend's playoff game against the Seattle Seahawks as professionally and honorably as anyone could. He never dodged a single a question or an ounce of the backlash.
And he's also not hiding his face in the aftermath, visiting the first-graders this week who wrote him nice letters of support after the Minnesota Vikings were knocked out of the playoffs. It's good to see his sense of humor.
But even for someone who's handled this all as well as Walsh, that moment would cut anyone deeply and is certainly a kick Walsh will relive in his mind for some time (or possibly forever), which makes what video game company EA Sports did on Thursday so cold-blooded.
EA Sports put up a "Throwback Thursday" post on Instagram, throwing it back all the way to last Sunday, with Walsh lining up for a field goal in "Madden" and aiming way left for a deal pull. 
Damn.
So cold -- and, yes, so funny. Given how Walsh has taken all of this, he probably got a good laugh, too.
---
---