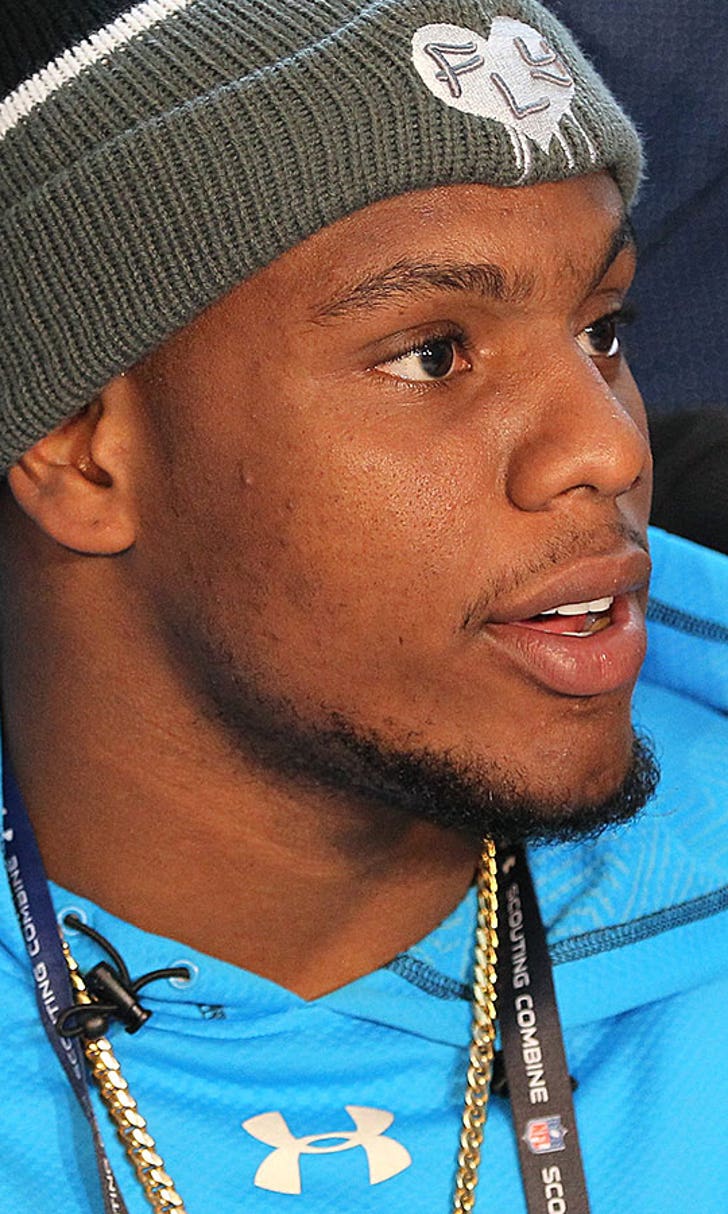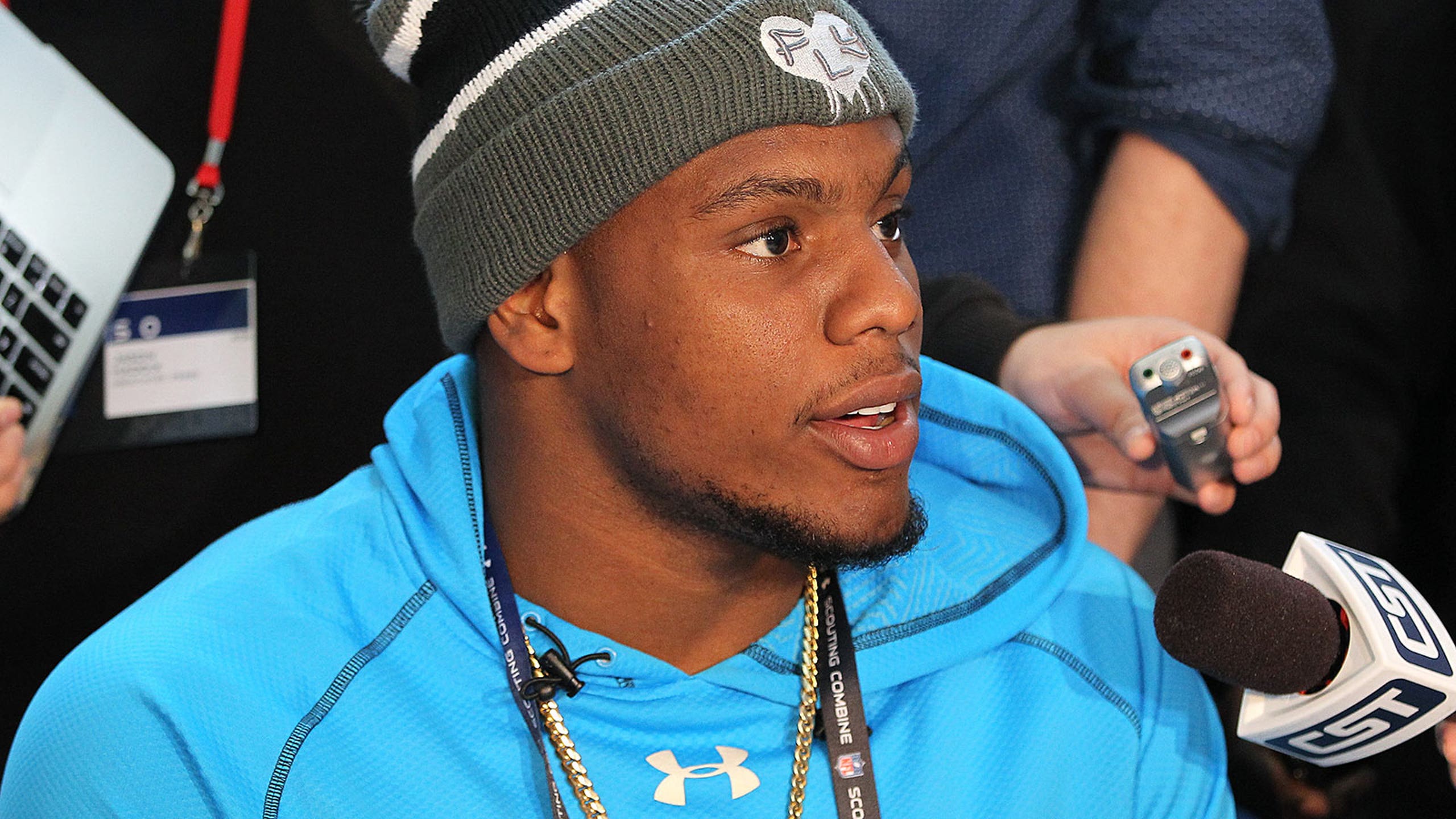 Draft Diary: Dominque Easley tracks path to the NFL (Part V)
BY foxsports • February 28, 2014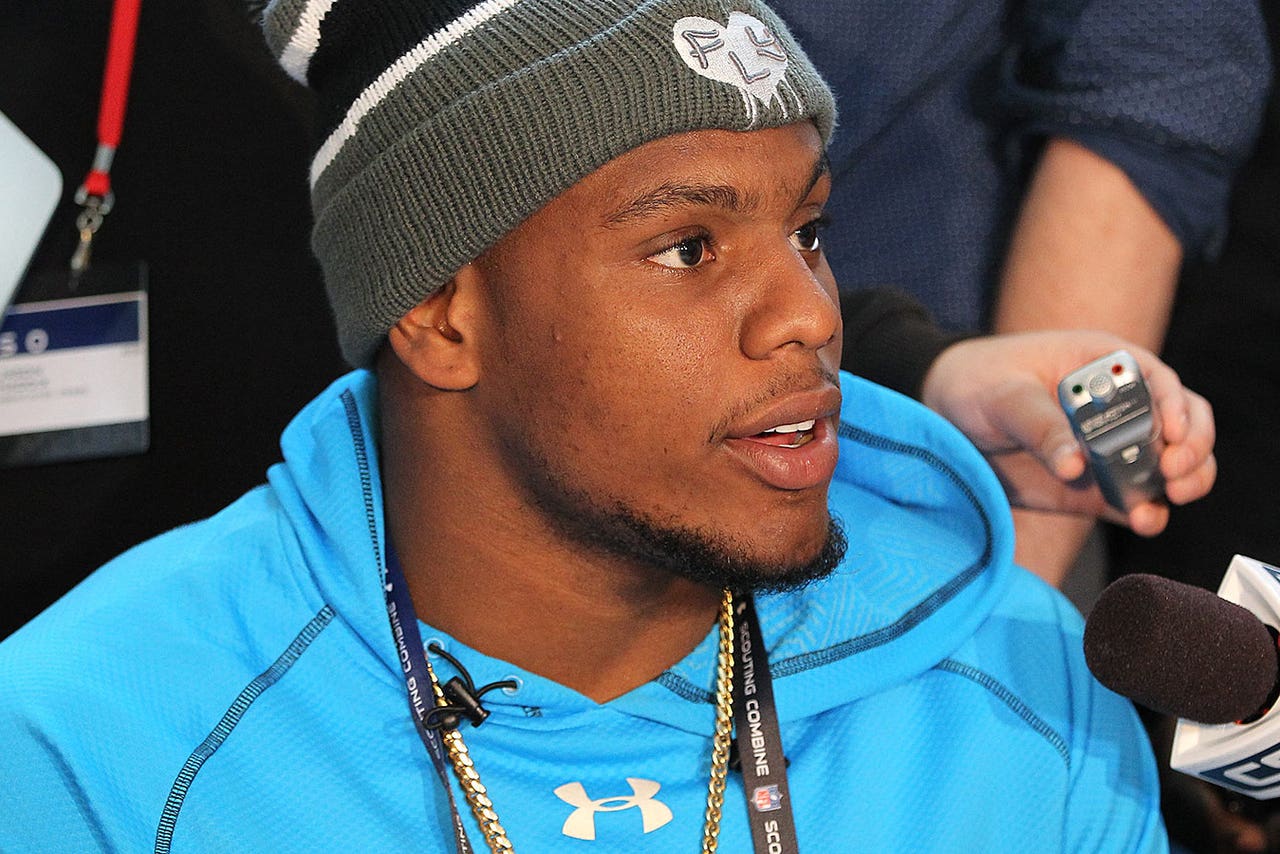 Dominique Easley played defensive tackle at the University of Florida. Easley, who's originally from Staten Island, NY, made himself eligible for the 2014 NFL Draft in November. He teamed up with FOX Sports to do a draft diary. He'll be taking you through the process of the rehab -- from his (knee) surgery performed by Dr. James Andrews to training and preparation for workouts for the draft. You can follow him (@MR_ChUcKiE_2) from now all the way up until draft day. (PART I, PART II, PART III, PART IV)
Wow, I just came back from Indy and boy was it cold.
It's 18 weeks out from surgery and I have a lot of feelings and things going through my mind.
The NFL Combine was the next milestone on my path to the draft. Since I left the University of Florida as a student-athlete, my mindset has been to get healthy and perform. Now, with the combine behind me I feel like everything is happening faster and my dream is getting closer. Now more than ever I have to keep my mind focused and my body optimal.
So here's the scope from my perspective on the combine:
The weekend was a jam-packed schedule. It was like nothing I have experienced. People call it the biggest casting call for all athletes in any sport and I can definitely see why. Starting Friday I was poked with needles like I was a Voodoo doll! Nah, just kidding! But when I got there I spent some time with the doctors. I went through 2 MRI scans and did some special medical tests for range of motion and strength. I also did a manual muscle test and psych test. My body was measured from head to toe, inside and out, literally. After all was said and done, just like Dr. James Andrews told me, I am an A+! What I was happiest about was that I felt great during and after the entire medical tests.
Even though I elected to not do most of the performance drills and events because I am only in Month 4 of my rehab, I still had a lot of support, which was reassuring. I was told not to rush my healing and that I shouldn't feel compelled to perform at the combine because my film from the past four seasons has been talking for me.
I wasn't supposed to bench but my competitive juices got flowing and I wanted to compete. The only concern was I wasn't 100 percent and I know I can easily get over 30, but I wanted to show teams I am there to compete and that they can count on me.
The hardest part was not being able to participate because I'm confident I would have done great. I am a competitor and I would have done every drill and every event they asked of me. I love going out there and competing to win, I just have to channel the competitiveness and let it carry over to my private workouts and onto the field to reach my goal of winning the Super Bowl.
The combine is a big checkpoint. Just to be invited was a big honor. To be amongst the top defensive lineman was cool because I may never get to cross paths with a lot of these guys again. It was also a special feeling being around athletes, who are amongst the elite level, because I still can learn a lot from them. The whole environment had a different kind of energy than I expected. There was a lot more camaraderie than one-on-one competition. I wasn't expecting that and I'm fortunate that I had the opportunity to attend.
The whole time I wanted to display what kind of athlete I am. I didn't want to try and fit into any particular organization's scheme or be any particular athlete. I just wanted to show all 32 teams who I am so that the right team will select me in May.
Now that the NFL Combine has passed a lot of people have been asking what is next. Soon after the combine I took a day break then I packed up and flew to Pensacola for my monthly evaluation and check up with the Big Doc. I plan on heading back to Boca Raton to continue my normal training and therapy schedule during the first week of March.
One new thing I'm looking forward to is getting a bike and riding through Boca. I used to ride all the time in Staten Island and now that my knee is stronger I can start riding again. It's always been my favorite thing to do to relax and get fit. Speaking of Staten Island, I think they need some Global Warming or something, my mom told me they are having another foot of snow next week. I definitely feel blessed to be down in South Florida.
Since the combine is over my next mission is my Pro Day. It's going to be March 17 in Gainesville, back at my favorite place to play, The Swamp. I'll be sure to follow up with another entry after that.
So in a few weeks it's on!
---
---