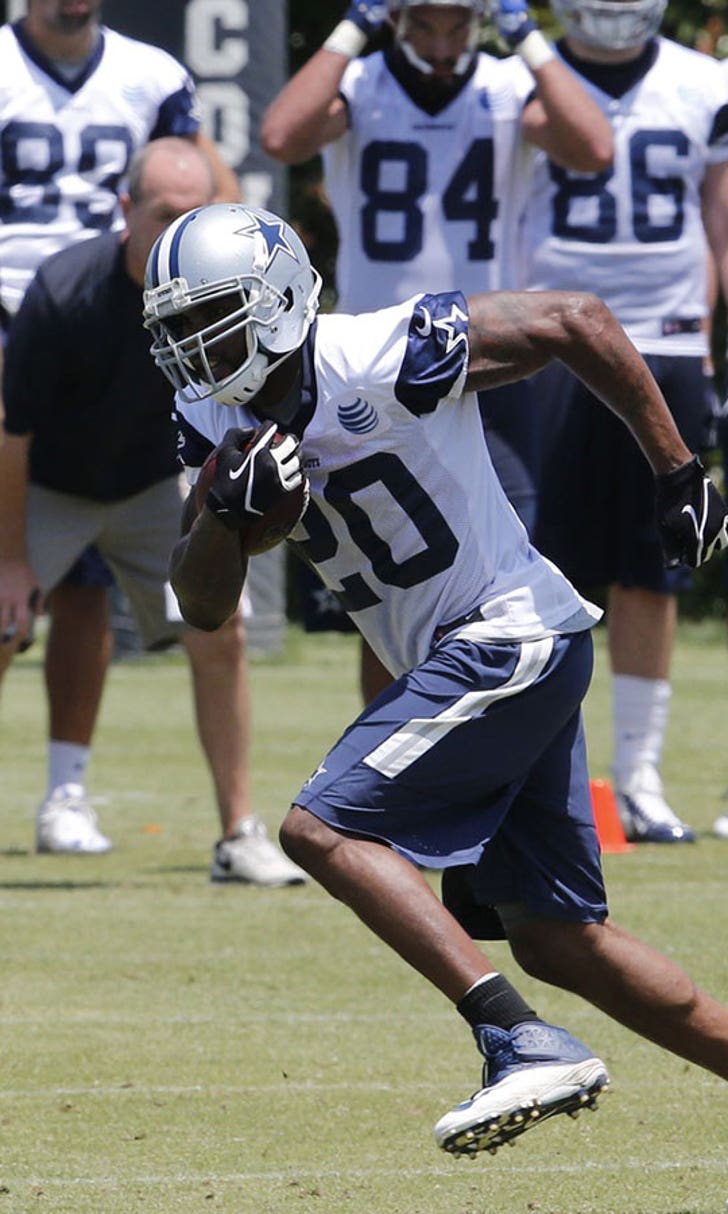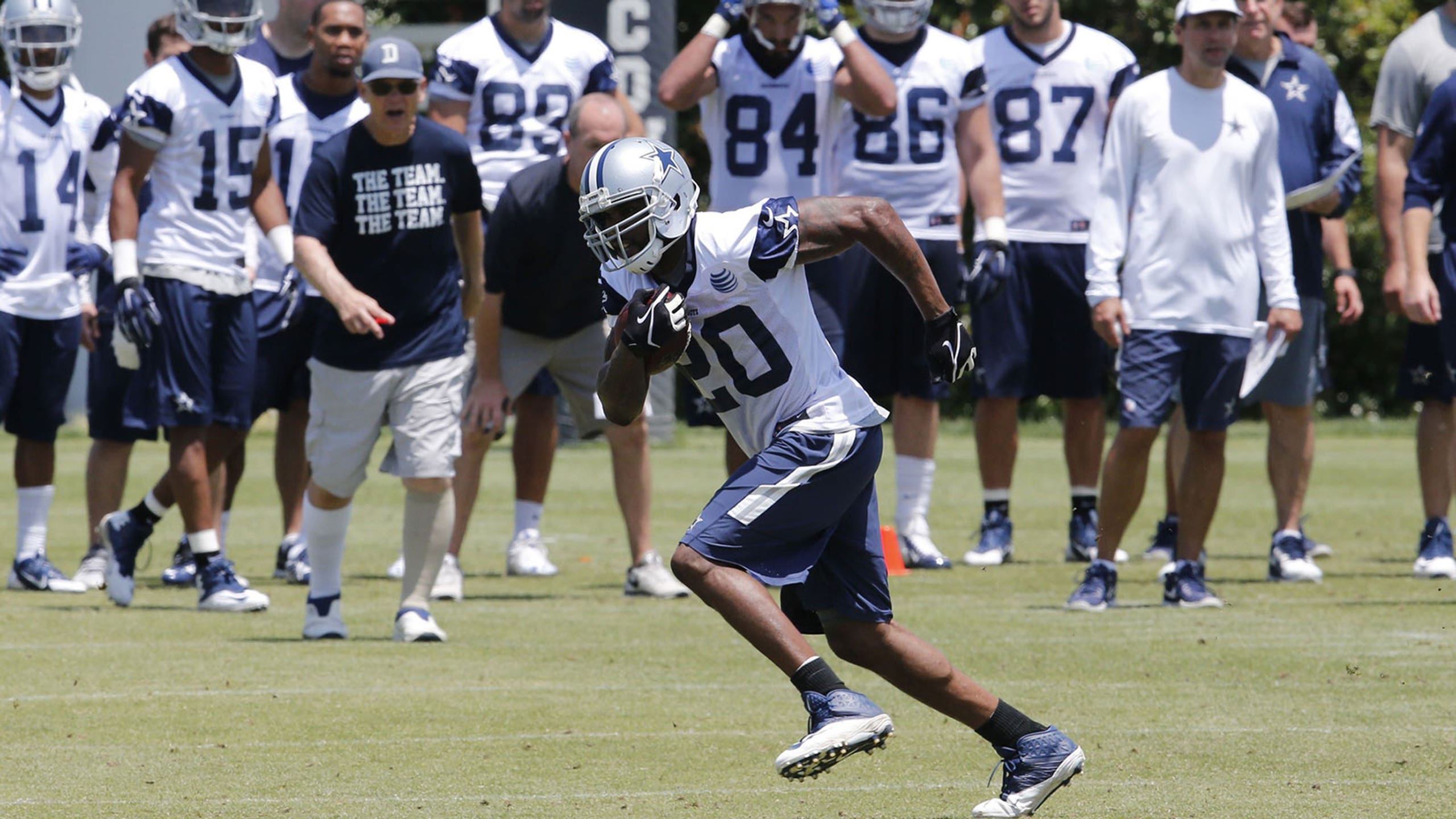 Don't count Darren McFadden out of race for Cowboys' lead RB just yet
BY foxsports • June 1, 2015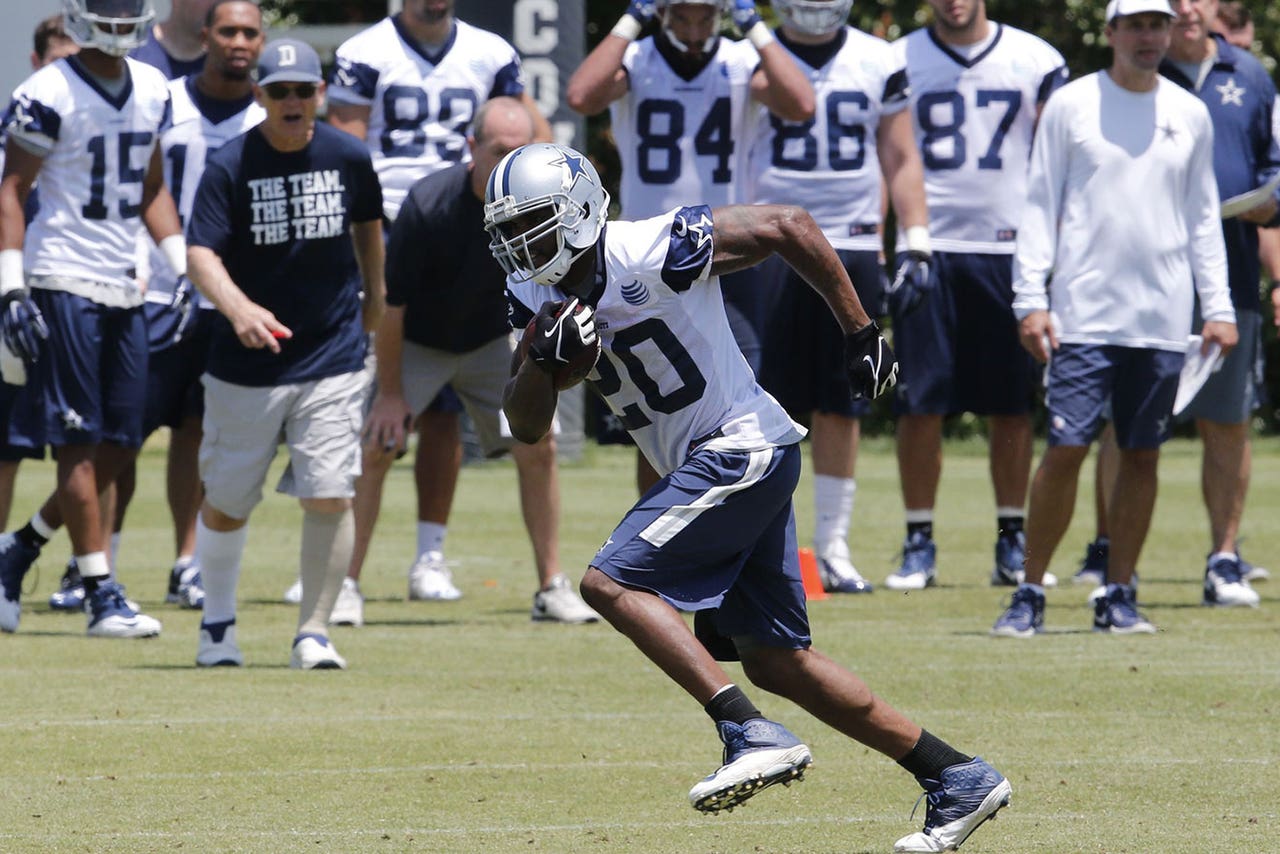 Much was made of Dallas Cowboys running back Joseph Randle getting the initial first team repetitions during last week's first set of OTAs. However, it's important to look at that development with some perspective. It was the first of many offseason training activities for the team that will range from more OTAs to minicamps and finally to training camp. Randle was with the same in 2014 and he already knows Scott Linehan's offensive scheme. Free agent acquisition Darren McFadden is not familiar with the offensive system, but that doesn't mean he won't have an excellent opportunity to earn the Cowboys' lead back role.
Cowboys running backs coach Gary Brown is impressed with what he's seen from McFadden so far, but he also credited the entire group of running backs for an impressive showing overall during last week's OTAs.
"I like what I see," Brown said. "He works hard. He had tremendous burst, tremendous speed. I can't wait to see him in pads. I got to give all those guys credit. I'm trying to mix them in. They are all getting chances with the [starters] and they are performing.
"They know there is a job to be won and they all want it. But at the same time they are going to work hard to get better. If they get better, the team gets better."
McFadden went on to work in with the first team offense on what turned out to be close to an even split with Randle.
McFadden's hunger has specifically impressed Brown who realizes that the talented running back may be tired of hearing about how he has since produced on field in relation to when he was drafted.
"He wants to prove that he wasn't the bust that people are talking about," said Brown. "We are going to give him the opportunity to prove that.
"I don't know what happened in Oakland," Brown said of McFadden. "All I know is what he has been here. He has been nothing but professional. He has worked hard mentally and physically. I'm looking forward to seeing him in pads."
Hard work is one thing, but schematic fit will be the ultimate deciding factor in McFadden's role on offense in 2015. Brown sees McFadden as an excellent fit for what the Cowboys are trying to do in the running game.
"He is a great for the outside zone scheme, put-his-foot-in-the-ground type guy," Brown said. "He wants to get going forward. He has tremendous speed. That is a positive. We just have to get him going on the other stuff."
Brown might be on to something. McFadden's straight-line speed gives him an advantage over other runners when it comes to taking advantage of what is blocked for him. In McFadden's breakout 2011 season, he operated behind a Raiders run-blocking unit that finished as one of the top units in the league, per Pro Football Focus. Over 13 games that season, McFadden racked up 1,157 rushing yards and seven touchdowns on just 223 carries--5.2 yards-per-carry--and added 507 receiving yards and three touchdowns on 47 receptions. 
With the Cowboys' offensive line set to improve given their continuity and the potential addition of La'el Collins in the starting lineup, McFadden has an opportunity to finally shed his "bust" label and operate as the lead back for one of the best offenses in the NFL.
(h/t ESPN)
Photo Credit: Matthew Emmons/USA TODAY Sports
---
---