National Football League
National Football League
Dolphins name Tannehill starting QB
Published
Aug. 20, 2012 1:00 a.m. ET

With his NFL debut still more than two weeks away, Ryan Tannehill can already boast of an achievement unprecedented among Miami Dolphins quarterbacks: He won a starting job in his first training camp.
New coach Joe Philbin gave Tannehill the job Monday, meaning the Dolphins will have a rookie QB start a season opener for the first time when they play at Houston on Sept. 9.
Not even Pro Football Hall of Famers Dan Marino or Bob Griese started the first game of their rookie season.
Tannehill beat out Matt Moore, who started the final 12 games last year.
''It was a close competition,'' Philbin said of his biggest decision so far as a head coach. ''You're trusting your instincts in terms of what's in the best interests of the team. ... We like a lot of things about Ryan. He has a chance to be a very good player.''
Training camp began with a three-way competition at quarterback, but veteran David Garrard fell out of contention when he underwent minor knee surgery Aug. 11.
Tannehill, who played at Texas A&M, was drafted with the eighth overall pick, which made him the first quarterback taken in the opening round by the Dolphins since Marino in 1983.
Marino retired following the 1999 season, and the Dolphins have since had more starting quarterbacks than any other team. Tannehill will be the 17th — easy to remember because he wears No. 17.
He started the Dolphins' second exhibition game Friday at Carolina and went 11 for 23 for 100 yards. Through two preseason games he's 25 for 47 for 267 yards and one score, while Moore is 12 for 27 for 136 yards and one interception.
''We took into account the entire body of work of everybody since April,'' Philbin said.
The offense sputtered in the two games, both losses.
Tannehill started just 19 games at A&M after switching from receiver to quarterback, and last year he threw 15 interceptions while going only 1-4 against Top 25 teams. But at 6-foot-4 and 222 pounds he wins raves for his size, arm strength, accuracy, toughness, poise, intelligence and overall athletic ability.
Even Moore has become a fan.
''The guy has got the talent to be in the league,'' Moore said shortly before Philbin announced that Tannehill will be the starter. ''He obviously understands the game very well. He's capable of being a starting quarterback in the NFL. There's no doubt about that. And he works his butt off. So he's got everything you want.''
Tannehill didn't talk to reporters following the announcement.
Early in camp, Philbin targeted this week for making a decision. Tannehill worked with the first team in practice Monday and will likely get at least 80 percent of the snaps in the days to come, Philbin said.
Moore exceeded expectations last year, when Miami went 6-10, but has been mostly unimpressive in training camp.
''It's kind of a day-by-day thing,'' Moore said of his play this summer. ''I think I can wow somebody tomorrow, or I can make them hate me even more.''
Tannehill's progress in camp was accelerated because the Dolphins' new offensive coordinator is Mike Sherman. He was Tannehill's college coach and brought the A&M playbook with him.
The Dolphins drafted Tannehill after unsuccessfully courting Peyton Manning during the offseason. Now they'll see if the rookie was worth the investment.
''We didn't hand him anything,'' Philbin said. ''Nothing is forever in this league if a guy doesn't play well, at any position.''
---
---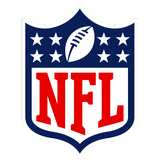 Get more from National Football League
Follow your favorites to get information about games, news and more
---