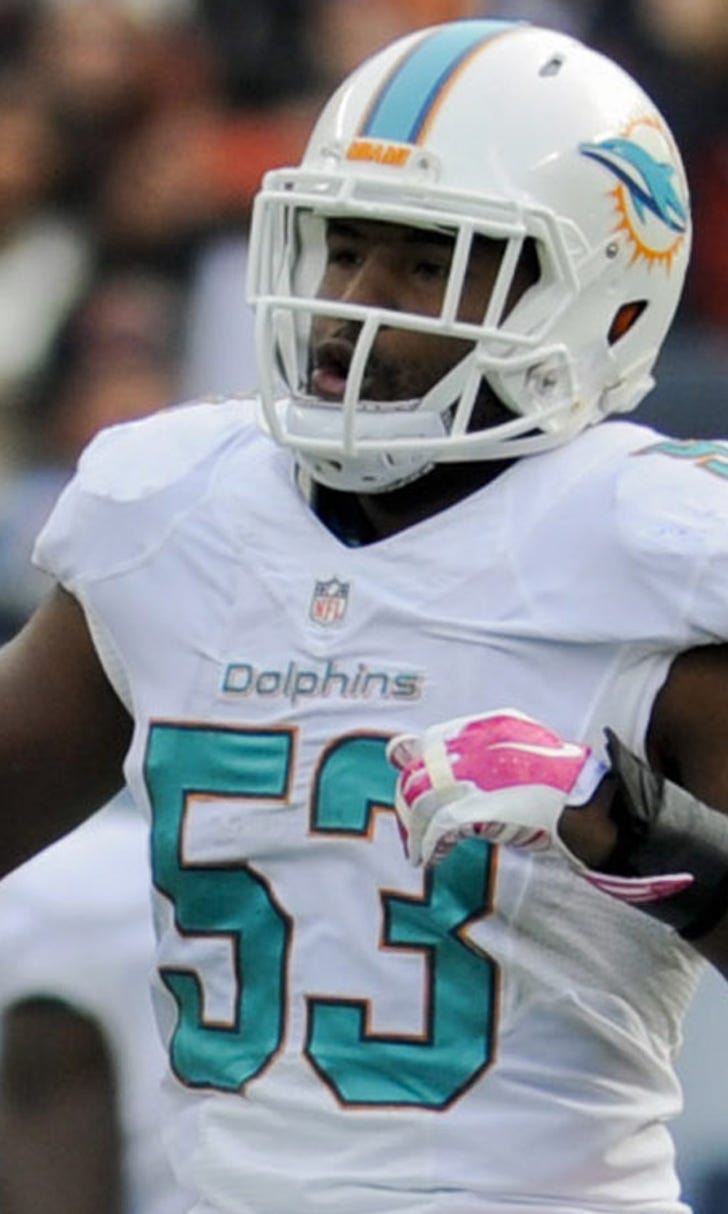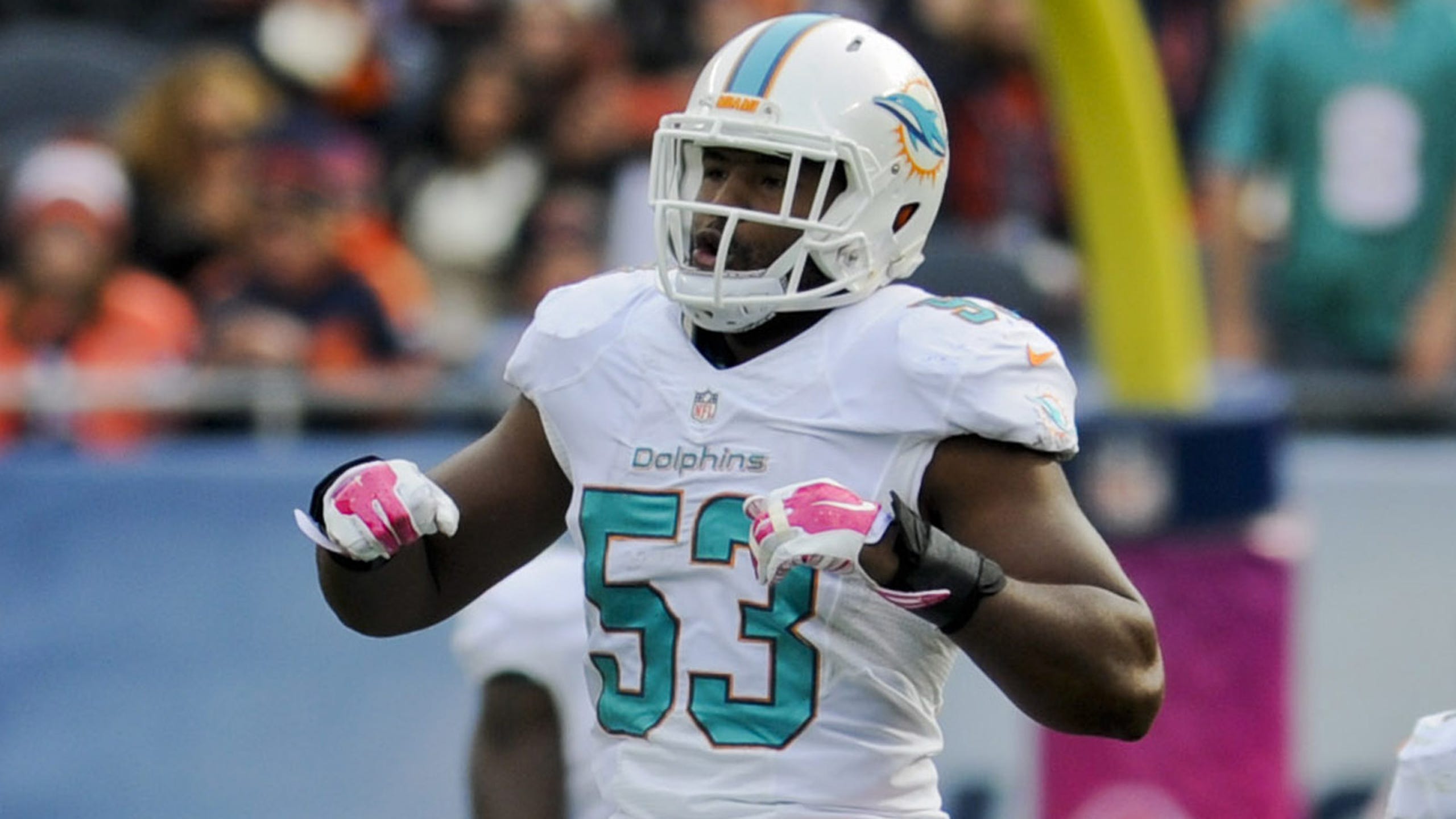 Dolphins LB Jelani Jenkins reflects on 'frustrating' season, injuries
BY Cameron DaSilva • January 14, 2016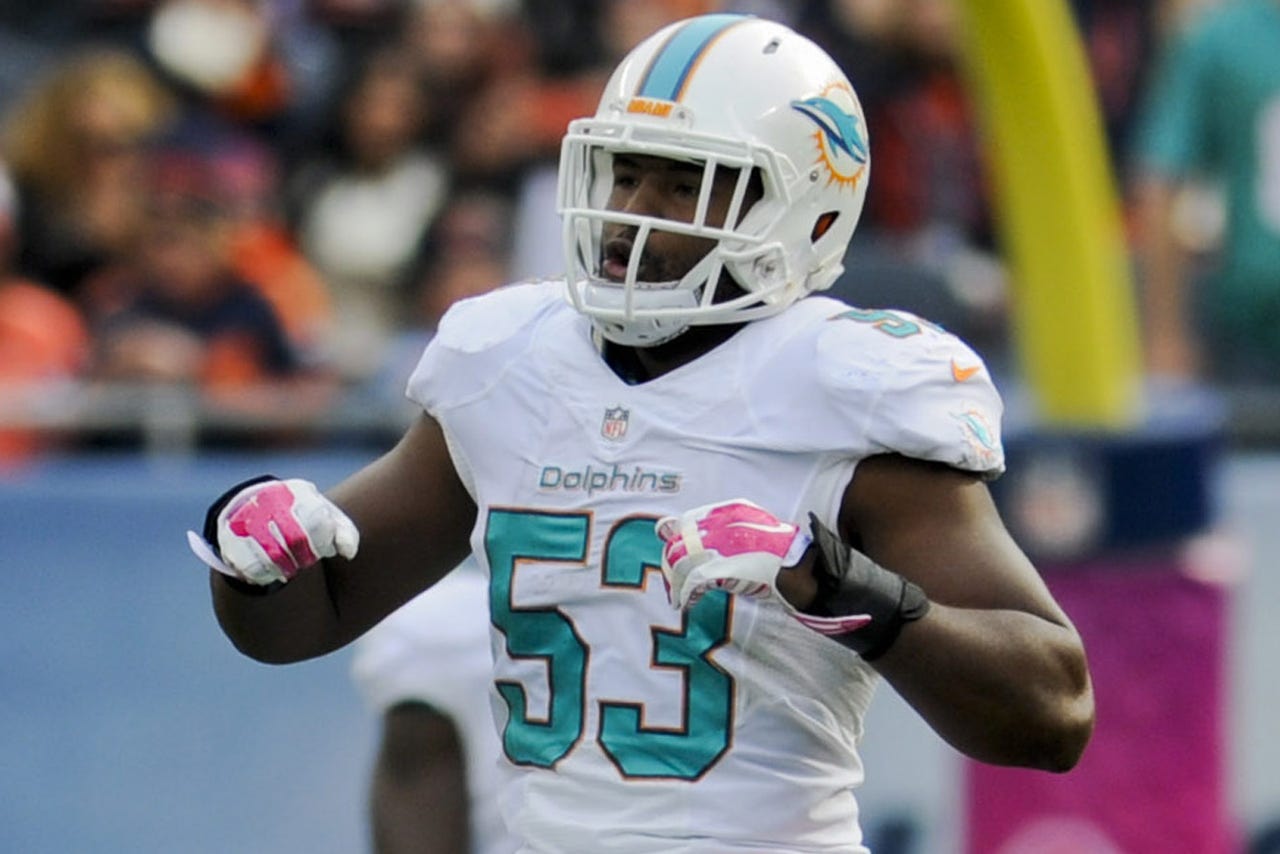 It was a disappointing season for the Miami Dolphins for several reasons. The offense didn't click like the coaching staff expected it to. The defense gave up 31 passing touchdowns -- fifth-most in the league -- and couldn't stop the run.
As bad as the season was, injuries can't be to blame for their struggles. Very few key players were injured during the season, particularly on offense. On defense, though, they became thin at linebacker. Jelani Jenkins was one player who dealt with injuries towards the end of the year. Though the Dolphins had already been eliminated from contention, it was frustrating for Jenkins to miss time late in the year.
Via MiamiDolphins.com:
"It was definitely frustrating toward the end of the season having to come in, come out, limp off, limp back on and just doing the best I can," Jenkins said. "It was frustrating and we would have liked to have had more wins, but I'd kill to be out there as much as I can even if I'm on one leg. That's just football and that's just what you have to go through.

"I'm always trying to put the best possible film I can out there and help out my teammates as much as possible. As long as they know that and the coaches know that and understand that, everything works itself out. I think moving forward that was good to do."
Jenkins finished the season with 71 tackles after making 110 in 2014. He also had three passes defensed and one forced fumble. Jenkins will likely be back in 2016 as he's still under contract, and hopes to stay healthy and play all 16 games for the first time since his rookie year in 2013.
Before he takes the field next season, though, he plans to graduate from the University of Florida in May.
"I'll finally be able to walk and graduate in May," Jenkins said, "so I'm excited about that."
---
---