National Football League
National Football League
Dolphins know the running game has to get going
Published
Oct. 16, 2013 4:37 a.m. ET

Here's an interesting change of pace: A star receiver wants his team to throw less, run more.
And Miami's Mike Wallace is willing to do whatever it takes to make that happen.
The Dolphins are one of only five NFL clubs who are throwing at least two passes for every running play so far this season, and those teams have a combined 8-19 record. Overly pass-happy football doesn't tend to work out well, and even though Wallace doesn't mind having the ball thrown his way often, he knows that Miami needs to get its ground game going.
''Very crucial. We have to be able to run the football to win games,'' Wallace said. ''We're not going to win being one-dimensional, throwing the ball all day. You have to be able to run the football. Everybody knows we have to run the ball, so I know from my standpoint I'm going to block me a safety or two, try to block a cornerback or two, maybe even get a (weakside) linebacker every now and then.''
How much Wallace will be used as a blocker this weekend won't be known until Sunday, of course, when Miami (3-2) plays host to Buffalo (2-4) in a matchup of teams on two-game losing streaks. It's also the first AFC East game of the season for the Dolphins, who are coming off a bye and currently sit 1 1/2 games behind New England in the division.
In Miami's last game against Baltimore on Oct. 6, the Dolphins ran the ball twice after halftime. Miami's after-halftime rushing average of 2.9 yards per carry is worst in the NFL, but coach Joe Philbin wouldn't go as far to say that his team has abandoned the ground game at times this season.
''Not necessarily,'' Philbin said after practice Tuesday. ''I don't know if we could not run the ball. We certainly didn't have the production we wanted. There are some times from a schematics standpoint where we choose not to run the football. It's not necessarily we could not, but we may feel like there is a better alternative as to running the ball.''
It doesn't take a math wizard to see the huge disparity in play-calling, especially after halftime.
In the first two weeks of the season, the Dolphins ran 72 passes and 50 rushes, with the second-half breakdown in those games being 33 passes, 31 carries.
In the three games since, Miami has called 110 passes against 45 rushes - and the second-half breakdown there is a whopping 67 passes as opposed to just 14 carries. Sure, the Dolphins were behind in the second half of all three of those games, which means they were obviously going to throw more. But a nearly 5 to 1 ratio in passes-versus-runs is beyond eye-popping.
''We have (running) plays we believe in very strongly,'' Philbin said. ''We've had varying levels of success in the five games we've played up to this point in terms of production out of those plays, but there is certainly a core of plays we believe in, absolutely.''
Philbin estimated that the Dolphins had about 70 percent of the Buffalo game plan put in by the close of business on Tuesday, and defensive tackle Jared Odrick said the week's practices had been conducted at a fast, intense pace.
Wallace offered similar sentiments, saying the mood is up for a team on a two-game slide.
''We're coming off a bye week so we have to be intense, we have to be cranked up, get it back going,'' Wallace said. ''I think guys have done a really good job of just coming out of the bye week focused, knowing what we have to do and getting control of this thing. We've lost two in a row. We have to get control of this before it gets out of hand and not let us keep dropping games because it's not OK. We have to win these football games.''
He said there's an easy way for the Dolphins to set the tone Sunday.
''Fast starts. That's everything,'' Wallace said. ''You have to have a fast start. Put the gas to the pedal.''
In other words, come out running.
---
---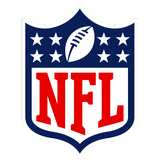 Get more from National Football League
Follow your favorites to get information about games, news and more
---