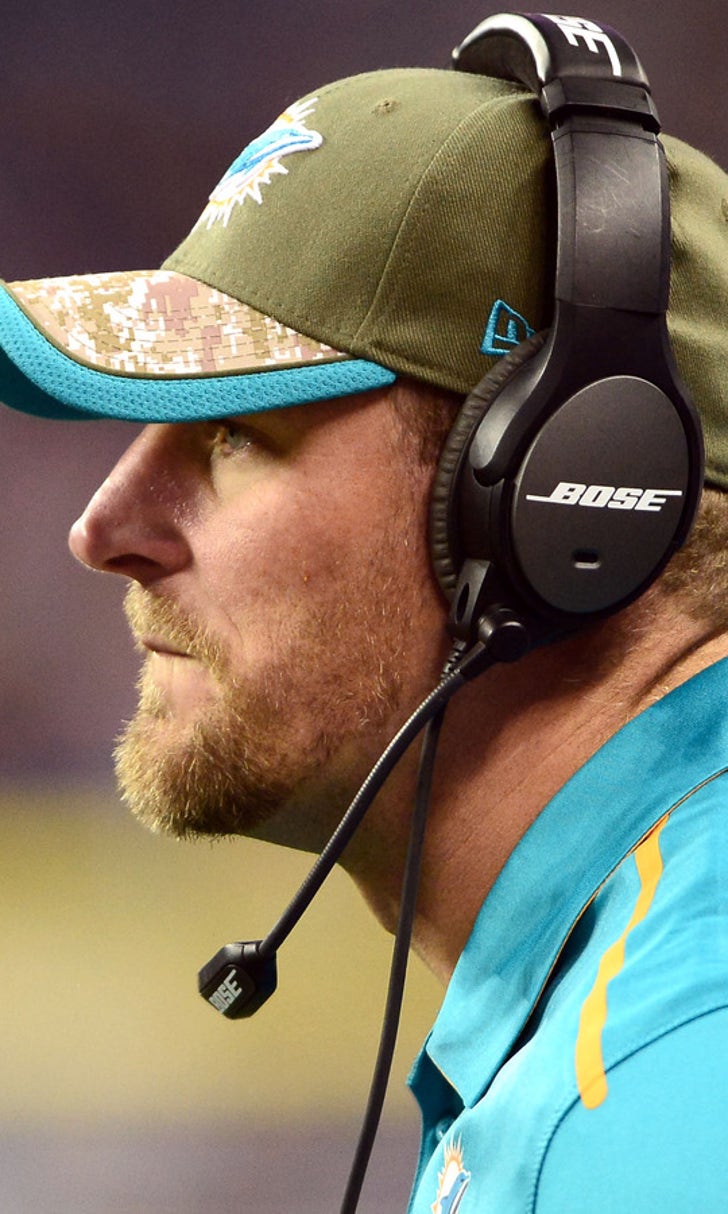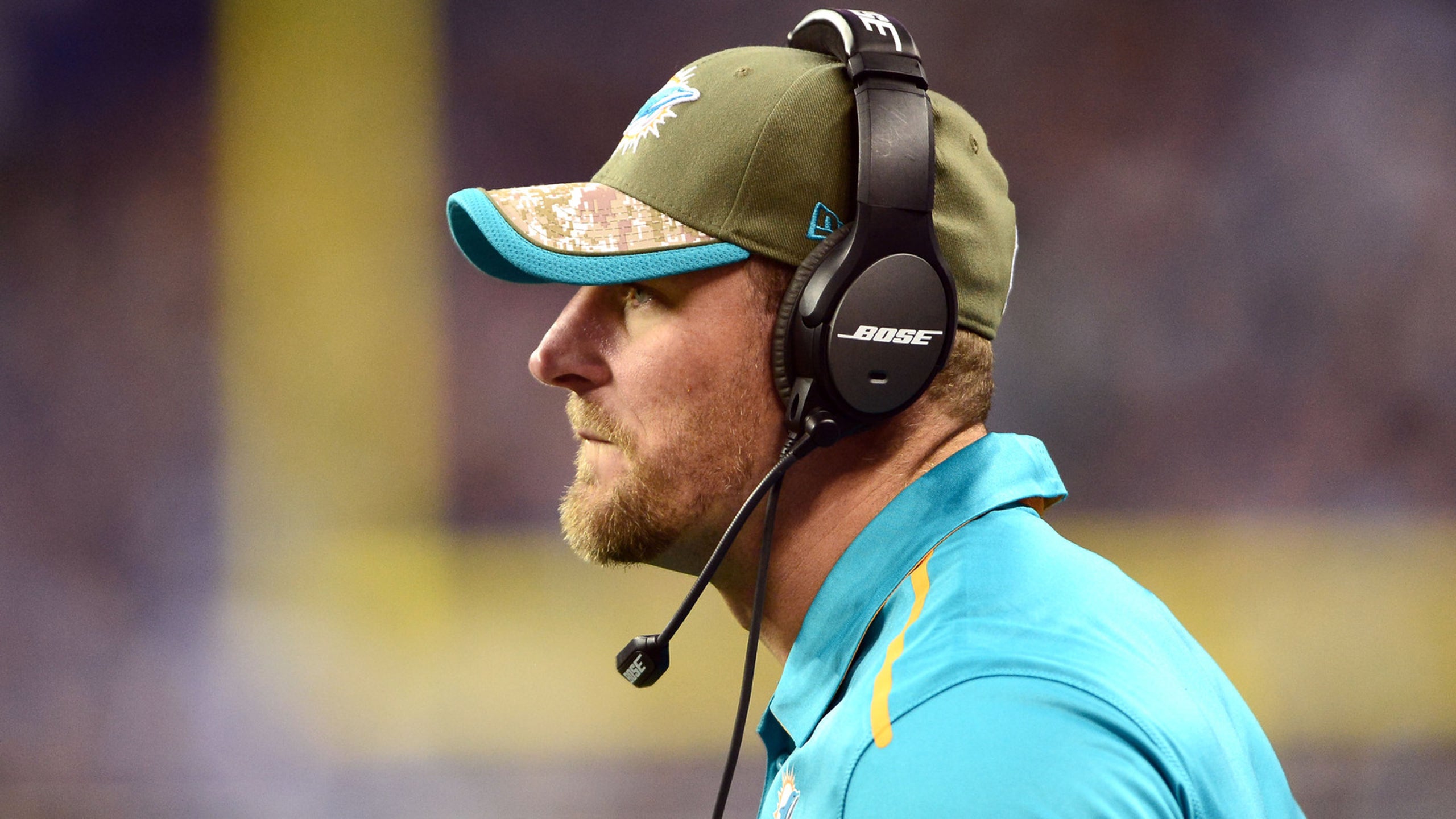 Dolphins interim HC Dan Campbell: 'Not throwing up on my shoes' is biggest concern
BY foxsports • October 16, 2015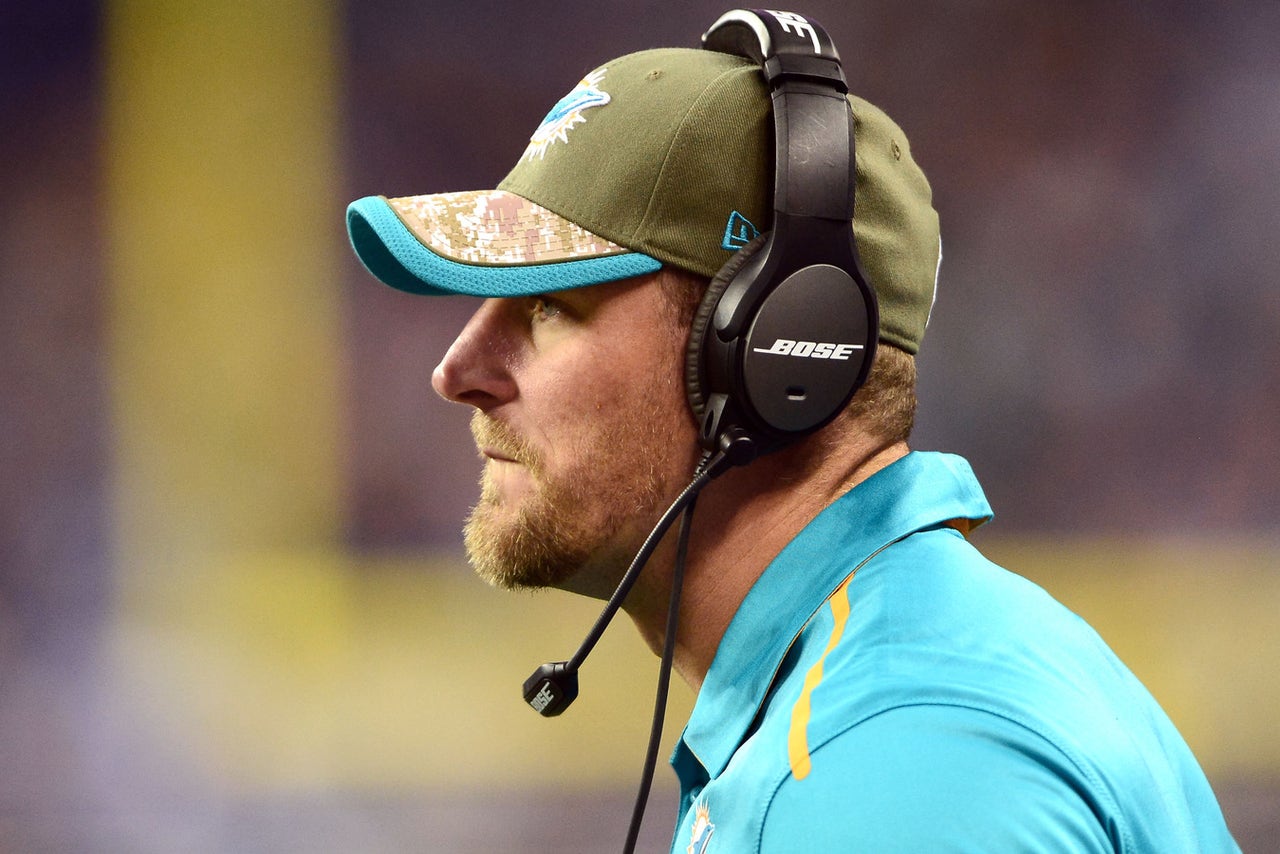 By Jesse Reed
Miami Dolphins interim head coach Dan Campbell appears to be dealing with some serious nerves as his first game approaches.
When asked what his biggest concern is for the upcoming Week 6 tilt against the Tennessee Titans, Campbell jokingly said, "Not throwing up on my shoes," according to ESPN's James Walker.
"All that I think about all week is, 'Am I doing everything I can to get these players ready to play the game.' A better way to say it is to give them the very, very best opportunity to win this game. Have I done everything?"
Jokes aside, there can be no doubt Campbell is dealing with some anxiety over his new duties. The converted tight ends coach has never had any head coaching experience at any competitive level. He played in the NFL between 1999-2009 and then jumped right into coaching the next year.
To say that this was an unexpected challenge would be an understatement of grand proportions. That said, nobody can blame him if he's feeling the weight of all this pressure. Being a former player, though, has its advantages. Campbell is used to dealing with pre-game jitters, which are assaulting him on full blast at the present moment.
"I don't know if I've been this excited since I was a player," Campbell said. "Over the last 48 hours I've begun to get those goose bumps. I'm getting the feeling in my stomach and it's a good feeling. It's a nervous energy."
The Dolphins really have nowhere to go but up right now. The Joe Philbin era was marked by underachieving and half measures. Campbell has already ramped up the energy level, and nobody is going to half-ass anything, any more.
Since he took over for Philbin on Oct. 5, Campbell has re-arranged the locker room and has changed things up during practice. Per USA Today's Lorenzo Reyes, he started one practice with the team's top units going up against one another, started another practice with a game of tug-of-war, and even had his men doing the seldom-utilized Oklahoma drill — all part of his plan to "wake the sleeping giant."
We'll see what kind of effect Campbell's changes have had on his team this Sunday when the Dolphins try to win on the road against the Titans.
More from Sportsnaut:
---
---