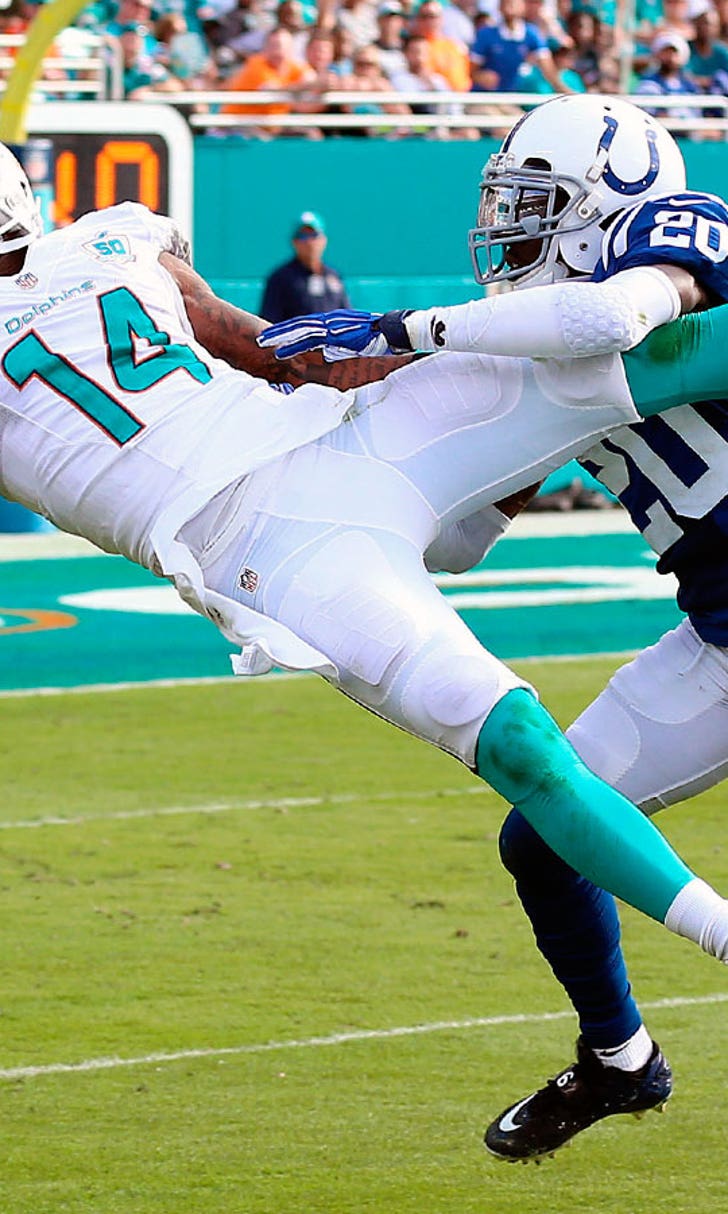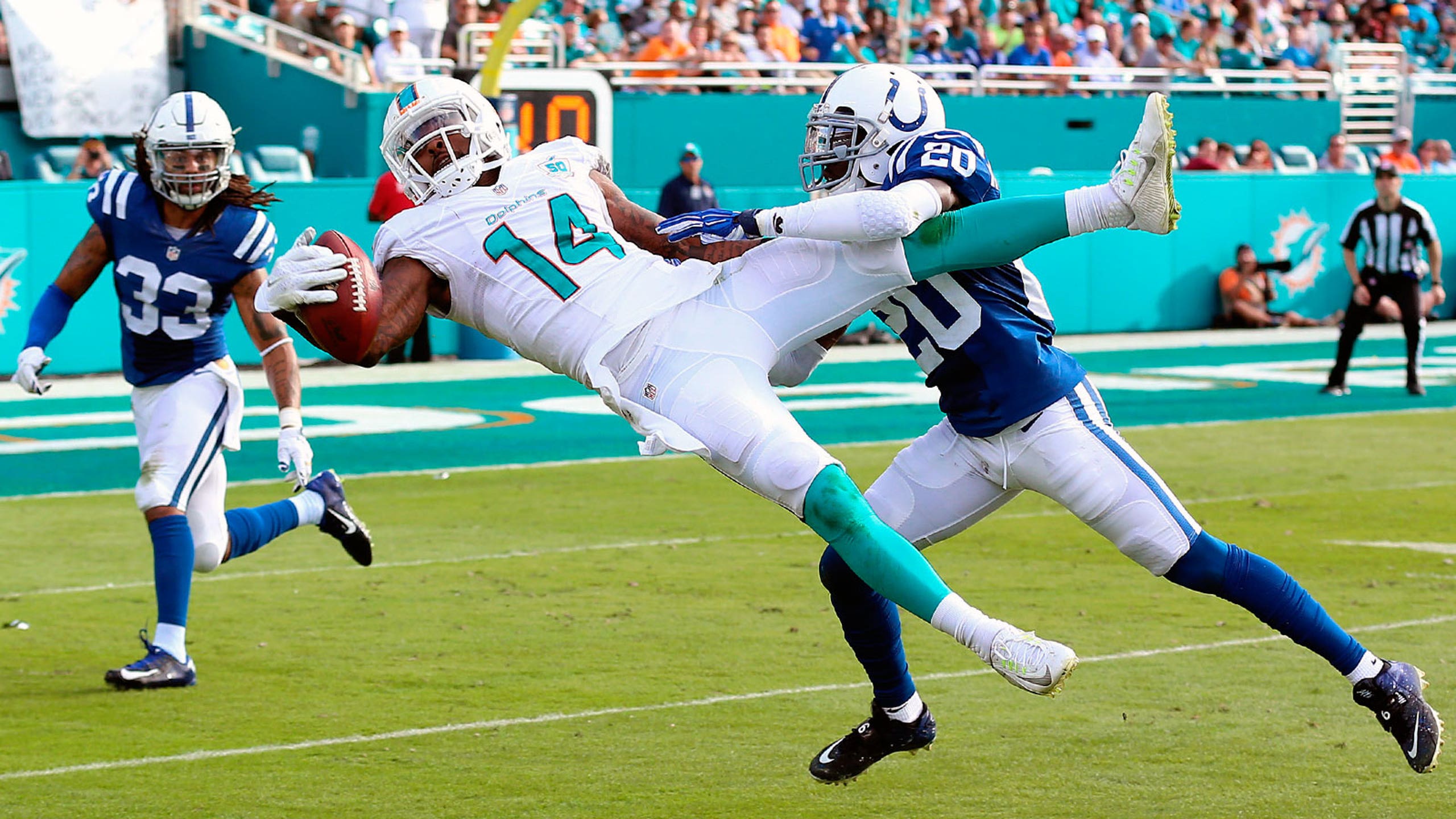 Dolphins have more 'Play of the Year' nominees than any other team
BY Cameron DaSilva • January 15, 2016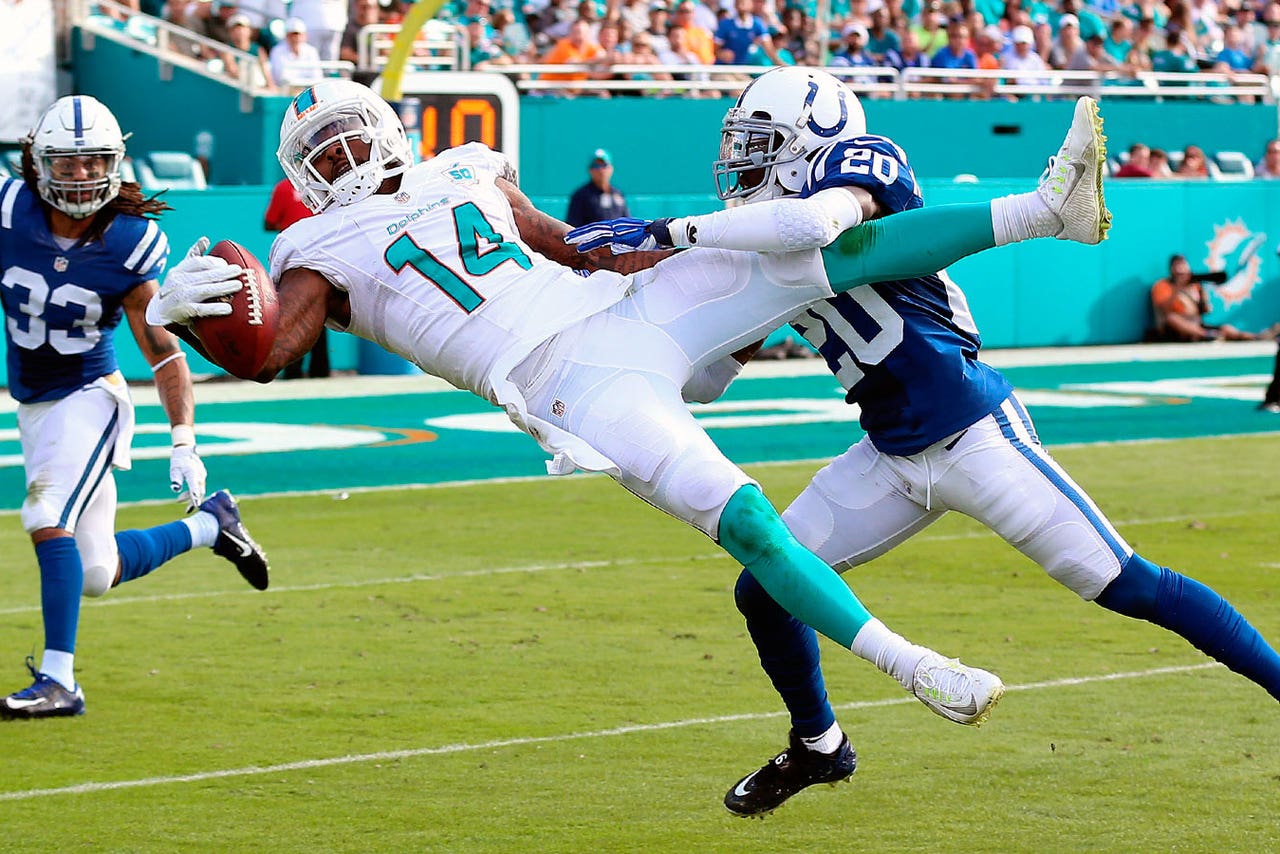 The Miami Dolphins are putting the 2015 season behind them and moving forward with a new coaching staff led by Adam Gase. They hope to improve upon their 6-10 record next season, but this year wasn't all bad for the Dolphins.
Sure, they would have liked to win more games and possibly make the playoffs, but they hold the No. 8 pick in the draft and have plenty of talent on offense. As evidence, just look at how many NFL Play of the Year nominees they have. The Dolphins have four plays up for the award -- the most of any team -- led by two from Jarvis Landry
The first on the list is his ridiculous one-handed catch against the Colts. The second was Landry's 50-yard touchdown catch after he reversed field and went from one side to the other. Next was Lamar Miller's 85-yard touchdown run, which happened to come in the same game as Landry's touchdown. And finally, rookie DeVante Parker made the list with his 46-yard touchdown against the Patriots.
There are 32 nominees in total, with the winner being revealed on Feb. 6 at the awards show. It will all come down to fan voting, which you can do here. There's obviously some stiff competition out there after a wild NFL season, but Landry's one-handed grab is up there among the best.
---
---