National Football League
National Football League
Dolphins drop ball again with Fisher
Published
Jan. 13, 2012 12:00 a.m. ET

Jeff Fisher is a better businessman than head coach.
He brilliantly pitted two NFL teams desperate for his services against each other. Fisher strung them along for a week — which is an eternity at this time of year when the head-coaching carousel is spinning — until getting the kind of financial guarantees and personnel power he wanted from the St. Louis Rams.
Fisher, though, wasn't the biggest winner in this process.
That distinction, if you can call it that, belongs to Jeff Ireland.
According to multiple reports, the Miami Dolphins' general manager convinced clueless team owner Stephen Ross he should retain control of roster decisions that Fisher was seeking a bigger say in. Ross told Dolphins media on Friday afternoon he didn't believe Fisher had a problem with Miami's organizational structure.
Whatever.
The main point: Ross is standing by his general manager despite Ireland's role in what has become one of the league's most dysfunctional franchises (that's what the 'D' in Dolphins now stands for).
Despite the fact Ireland has repeatedly botched the handling of the quarterback position in his annual talent assessments.
Despite the fact Fisher would have reinvigorated a community that has become apathetic to what was once its top pro sports team.
In doing so, Ross showed the kind of loyalty that Ireland never did when accompanying him to San Francisco last January to court Jim Harbaugh without informing current head coach and "friend" Tony Sparano he was doing so.
Doomed from that day forward, Sparano was fired with three weeks remaining in the 2011 season so Miami could get a head start on pursuing his replacement. Dolphins brass had ample time to gauge whether Fisher's interest was legitimate and — Rooney Rule be damned, a la Dan Snyder's courtship of Mike Shanahan in Washington — whether he was a "sign-at-all-costs" priority.

The unusual negotiating dynamic — Fisher's agent is Marvin Demoff, whose son Kevin is a top Rams executive — should have raised red flags. Miami also should have known much earlier whether Fisher would agree to what was being offered even if that meant Ireland retained the same degree of personnel control.

If not, the Dolphins should have moved on and saved face. While Fisher was the biggest "name" candidate in a weak marketplace — Bill Cowher and Jon Gruden were wise to avoid the Dolphins mess — he isn't Vince Lombardi. Fisher had six playoff berths and one Super Bowl appearance in 16-plus seasons with the Houston Oilers/Tennessee Titans and a 147-126 overall record.
Instead, the Dolphins look inept once again. Ross and Co. were played for fools as Fisher publically leveraged a sweetheart deal from an even more decrepit organization.
The Rams have won 15 games in five years and aren't even guaranteed to remain in St. Louis once their stadium lease expires after the 2014 season. But they actually have a brighter outlook than Miami thanks to a quarterback (Sam Bradford) that a team can be built around. The Dolphins don't have that, nor is there any guarantee they can obtain one, whether a rookie or veteran in the offseason.
Fisher also will have a significant voice in who will be hired as general manager to replace the fired Billy Devaney. If the two work in lockstep, as expected, the chances of success are far greater than when the head coach and general manager aren't on the same page, a la Sparano and Ireland in 2011.
A Fisher-Dolphins marriage might not have worked anyway, even if Ireland's say-so was lessened. The defensive personnel probably would have needed significant tweaking to run the "Bear" system Fisher ran in Tennessee. Fisher also wasn't bringing a quarterback with him to South Florida.
When it comes to offensive philosophy, Fisher is like Sparano's twin brother with a thicker mustache. His Oilers/Titans teams were predicated upon the run-heavy offensive philosophy that drew strong criticism from Dolphins fans — and even Ross himself — pining for the halcyon days of Dan Marino.
So who's next for the Dolphins? The fact Miami plans to continue pursuing new candidates doesn't bode well for those already interviewed (Cincinnati defensive coordinator Mike Zimmer, Green Bay offensive coordinator Joe Philbin and Chicago Bears special-teams coach Dave Toub). It also worsens the also-ran perception that each already is saddled with since none was impressive enough to immediately land an offer after the Fisher debacle.
No matter who gets the gig, he might not be able to win in Miami's current environment. The problems start at the top and trickle throughout team headquarters.
At this time last year, Ross was saying he, too, wanted a return to a high-powered passing offense. He proclaimed hopes that Chad Henne could become the next Marino, placing even more pressure on a young quarterback who already had enough obstacles to overcome. After firing Sparano, Ross said he was determined to find a "young Don Shula."
Ross apparently meant younger than the 82-year-old Shula of today, not the head-coaching icon whose Hall of Fame run with the Dolphins began in 1970. The ages of the four known candidates interviewed so far are 55 (Zimmer), 53 (Fisher), 50 (Philbin) and 49 (Toub).
The radically different philosophies, styles and backgrounds of those coaches is further proof that Ross has no idea what he wants in a head coach other than someone who can win. Former NFL executive Carl Peterson also is participating in the interview process, which further muddles the picture and raises questions about who really has Ross' ear behind the scenes.
By being heavily involved in meeting with the coaching candidates, Ross might only be making matters worse since his football knowledge is even less than the previous Dolphins owner.
For 15 years, H. Wayne Huizenga desperately tried every type of organizational structure. There was the omnipotent head coach (Shula, Jimmy Johnson, Dave Wannstedt and Nick Saban). The general manager-head coach power split (Rick Spielman-Wannstedt/Randy Mueller-Cam Cameron). And the well-respected overseer (Bill Parcells). Nothing worked before Huizenga sold the team.
Many Dolphins fans are now wishing Ross will do the same after sticking with Ireland and losing Fisher.
 
---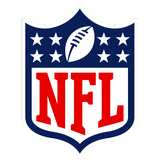 Get more from National Football League
Follow your favorites to get information about games, news and more
---