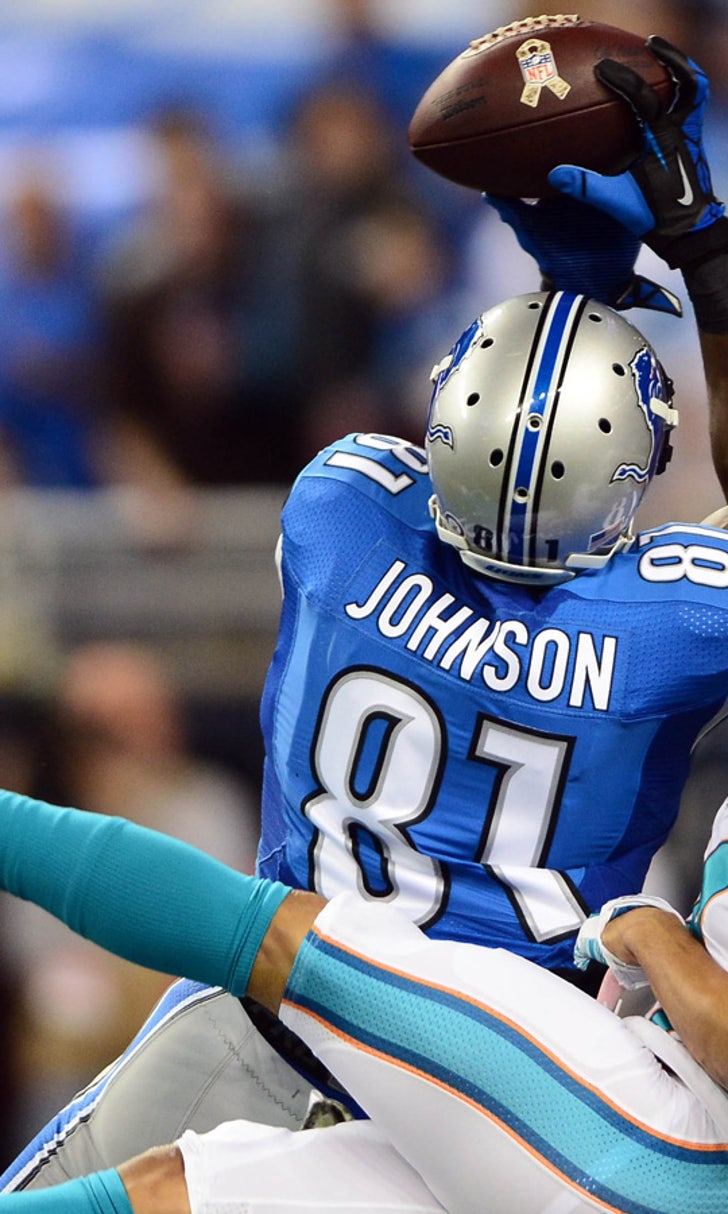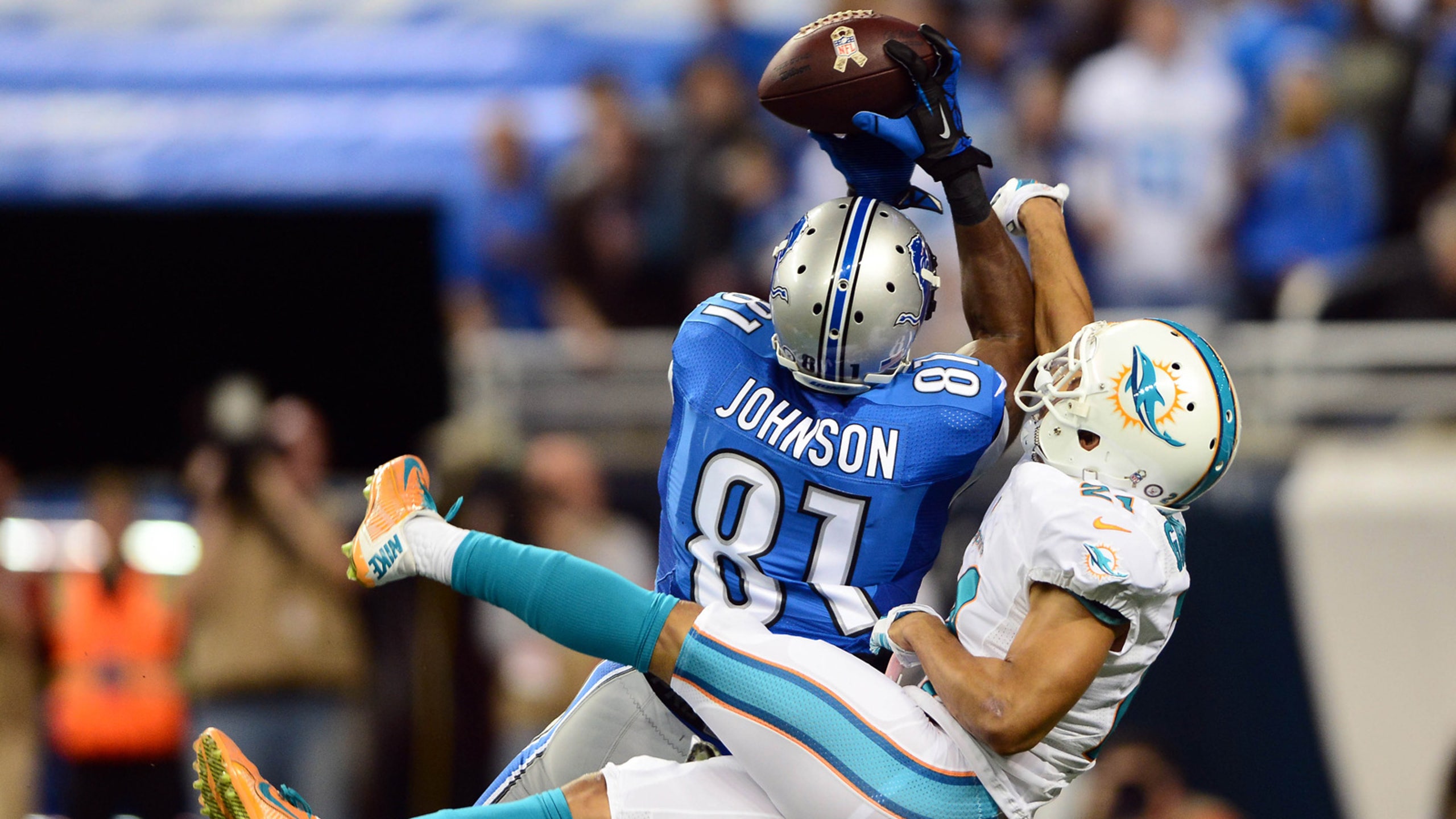 Dolphins CB Grimes calls Calvin Johnson the toughest WR to defend
BY foxsports • August 18, 2015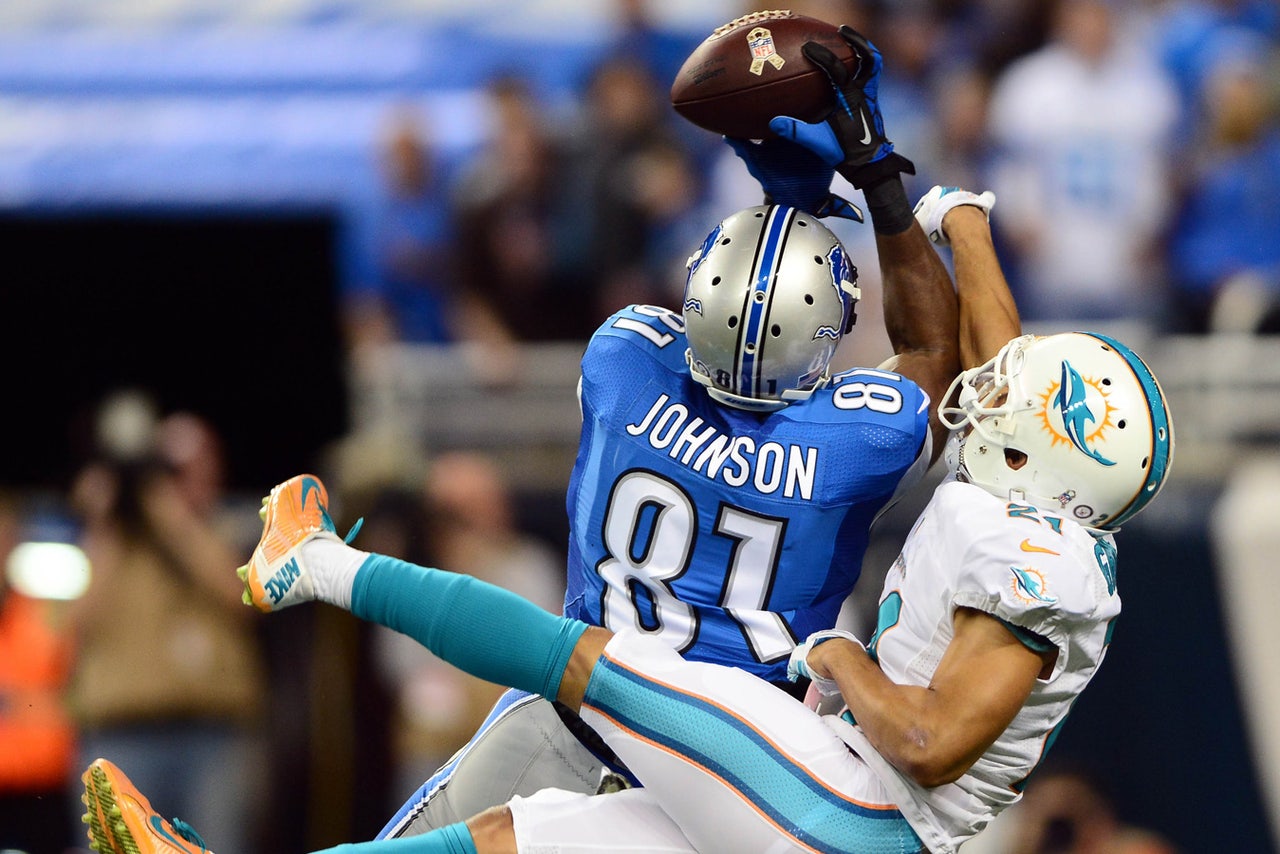 Brent Grimes is one of the top cornerbacks in the league and has faced some of the best wide receivers around. Like other great corners, he's usually matched up against opposing teams' No. 1 receivers.
Even after lining up against the best of the best, Grimes still says Calvin Johnson is the toughest wideout to cover in the NFL. 
"I would say Calvin Johnson because of size," Grimes said to James Walker of ESPN. "He's huge. He's like an NBA small forward playing NFL receiver, and he still has the ability to run routes. But there's a few of them that's really good. I like Julio [Jones] a lot. But Calvin Johnson is just huge, and that combined with his athletic ability presents a lot of problems."
For Grimes in particular, Johnson is an especially tough matchup. Grimes, standing at 5-foot-10, is seven inches shorter than the 6-foot-5 Johnson. That's a massive size difference between a receiver and cornerback, especially when Johnson has off-the-charts athletic ability.
Last season, when the two squared off, Johnson beat Grimes for seven catches, 113 yards and a touchdown. In that same game, however, Grimes did have two pass deflections and a spectacular one-handed interception at the goal line.
The debate over the best wide receiver will go on with several players making a strong case, but in Grimes' mind, it's Megatron. 
(h/t ESPN)
---
---