National Football League
National Football League
Dolphins 35, Bills 8
Published
Nov. 20, 2011 11:26 p.m. ET

The fiercest hits by Miami Dolphins defenders sent opposing helmets flying. The ball squirted loose a few times too, further evidence of the Buffalo Bills' once-promising season slipping away.
The Dolphins set up two touchdowns with interceptions and mounted a goal-line stand as their improbable midseason surge gained momentum Sunday when they drubbed Buffalo 35-8. Matt Moore threw for three scores.
After losing their first seven games, the Dolphins (3-7) have three consecutive victories for the first time since 2008, winning by a combined score of 86-20. An improving defense has led the turnaround by keeping the opposition out of the end zone for three straight games.
''You can see how good we can be,'' said safety Yeremiah Bell, who made an interception. ''This is where we expected to be at the beginning of the season. It just took us awhile.''
Heading the other direction are the Bills (5-5), who have been outscored 106-26 while losing three in a row.
''We're baffled as to what has happened,'' quarterback Ryan Fitzpatrick said. ''For the past three weeks, it has not been fun to play, and I'm sure it has not been fun to watch.''
To make matters worse for the injury-riddled Bills, NFL rushing leader Fred Jackson sat out much of the second half with a bruised right calf, and two players were carted off. Cornerback Terrence McGee hurt his left knee and will probably miss the rest of the season, coach Chan Gailey said, and receiver Donald Jones could miss three to six weeks with a left ankle injury.
The Dolphins, who came into the game tied for last in the league with four interceptions, twice picked off passes that deflected off receivers. Both turnovers led to touchdowns.
''I wouldn't want to play against our defense,'' Miami receiver Brandon Marshall said. ''It seems like every time the ball was in the air, there was a big hit.''
Jared Odrick contributed a sack and reprised his celebratory Pee-wee Herman dance.
''A tremendous dance,'' coach Tony Sparano said.
The fifth and final TD came on a blocked punt by Chris Clemons, which Lex Hilliard recovered on the goal line for a 35-6 lead. The score on a blocked punt was Miami's first since 1990.
The goal-line stand came midway through the second half, when Miami stopped the Bills four times after they had a first down at the 2.
The Dolphins scored touchdowns on their first three possessions and led 21-3 after 18 minutes. Moore threw little after that and finished 14 for 20 for 160 yards, with a passer rating of 133.3.
''Guys around me are making big plays and making it easy for the quarterback,'' Moore said. ''It's such a good feeling.''
Fitzpatrick, who has yet to win a game since signing a $59 million, six-year contract last month, was sacked twice and had a rating of 45.8. He has 12 turnovers in the past six games.
Jackson was held to 17 yards on seven carries. The Bills fumbled four times, and while they recovered them all, they went 0 for 14 on third- and fourth-down conversions - a rate of futility that left Gailey shaking his head.
''I don't know if I've ever been through that before, ever,'' Gailey said. ''When you're that bad, you're having a pitiful day.''
By the third quarter, the Bills' ineptitude had become farcical. On one play, the wet ball slipped out of Fitzpatrick's hand as he prepared to pass, so he caught it and tried again, throwing a short completion. Even hiking the ball was problematic for the Bills, with Fitzpatrick forced to reach for several errant snaps.
The past three weeks, the Bills have totaled two touchdowns, and one came during garbage time.
Buffalo took the opening kickoff and drove for a field goal, then went 25 minutes without a first down. Bad field position hurt the Bills, who started eight possessions inside their 20.
Miami mounted an 87-yard drive on its first possession, capped by Moore's 1-yard touchdown pass to Anthony Fasano. The Dolphins forced a punt, then struck again. Moore's 46-yard pass to Charles Clay set up a 5-yard scoring run by Reggie Bush.
When Nolan Carroll intercepted a pass that slipped through the hands of Buffalo's Brad Smith, Miami was in business again at the Bills 23. Moore then threw a 12-yard scoring pass to Clay for the rookie's first career TD.
Late in the first half, Bell intercepted a pass that deflected off David Nelson and returned it to the Buffalo 4. Moore then hit Davone Bess with a 4-yard scoring pass for a 28-3 lead. The halftime point total was Miami's largest since 2002.
''This is nice for the guys,'' said Sparano, whose team was a league laughingstock not long ago. ''They're just worried about doing their job and trying to prove people wrong. They make me smile a little bit. I don't know that I want to show that, though. They'll think I'm getting soft.''
Notes: The Dolphins are the third NFL team to win three consecutive games at any point after starting a season 0-7. ... A streak of 735 punts without a block by Buffalo's Brian Moorman ended. It was the third-longest such streak in NFL history. ... The Bills' Dave Rayner kicked a career-long 56-yard field goal on the final play of the first half.
---
---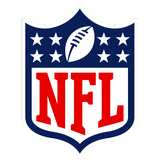 Get more from National Football League
Follow your favorites to get information about games, news and more
---