National Football League
National Football League
Divisional-round injury report
Published
Jan. 11, 2013 12:00 a.m. ET

Who's hurting, and how badly, for this weekend's four divisional-round games? Let's take a look:
SATURDAY
Baltimore Ravens at Denver Broncos
Ravens WR Torrey Smith (back): Smith was limited during Thursday's session due to a back issue, the Ravens' official website reported, and while this is a concern, his practicing suggests that his back issue probably is minor. The team's official injury report for the weekend will be released Friday, but because this is the divisional round of the playoffs, I don't see Smith in any danger of missing snaps against Denver's tough defense.
Health Rating: Torrey Smith @ 75%
Green Bay Packers at San Francisco 49ers
Packers WR Jordy Nelson (hamstring): Although he did not practice Wednesday, Nelson, according to coach Mike McCarthy, looked "pretty good" while practicing Thursday. His hamstring is improving from day to day, and Nelson looks good to go for Saturday night's big matchup in Candlestick Park.
Packers WR Randall Cobb (illness): Cobb seems to be the lone concern on the Packers' injury report right now. He was able to practice Thursday after missing Wednesday's session because of flu-like symptoms. According to the Milwaukee Journal Sentinel, he was seen coughing, but this illness won't keep him sidelined in San Francisco.
49ers DT Justin Smith (triceps): Smith, who continues to recover from his partially torn triceps, is expected to play, CSN Bay Area reported. "God willing and the creek don't rise," coach Jim Harbaugh stated Wednesday, "he's going to play." San Francisco's defense is notably better when Smith is playing (Aldon Smith had all of his 19.5 sacks when Justin Smith was on the field), so Aaron Rodgers & Co. look like they are going to have a very tough challenge on Saturday night.
Health Rating: Jordy Nelson @ 73%, Randall Cobb @ 80%, Justin Smith @ 68%
SUNDAY
Seattle Seahawks at Atlanta Falcons
Seahawks RB Marshawn Lynch (foot): Lynch did not practice Wednesday due to an apparent foot ailment, and we suspect the Seahawks are resting their offensive workhorse for Sunday's game against the NFC's No. 1 seed. He has been limited in practice in recent weeks because of back troubles, but he has played every Sunday like he is 100%. Although his status is worth monitoring, there is no reason Lynch won't be Seattle's go-to guy against Atlanta.
Health Rating: Marshawn Lynch @ 70%
Houston Texans at New England Patriots
Texans TE Owen Daniels (shoulder): Daniels was limited during Wednesday's and Thursday's practices, the official Texans' website reported. He sustained a left shoulder injury during the Saturday's win against the Bengals, and while we expect Houston to manage his workload this week, there is nothing to suggest he will miss any snaps against New England, considering the magnitude of the game.
Health Rating: Owen Daniels @ 70%
Health Ratings: So what do the numbers mean?
100-85% = NFL players are tough, and despite injuries still perform at a high level. Let's be honest, when is an NFL athlete really physically 100%? Practically never. With a rating in this range, expect players to perform at peak levels.
70-85% = In this range a player's performance will be affected but he still can get the job done.
55-70% = Players with a rating this low will require assistance to do their jobs. The team might be better served by placing these warriors on the inactive list. Only some All-Pros can get the job done when rated this poorly.
40-55% = These players need some more time to heal. Unlikely to be active unless miraculous healing occurs or my rating was based on erroneous information.
25-40% = Players will not play but show signs of recovery, opening the door for a return to the active roster the following week.
< 25% = Players will not play, and there is concern that additional games may be missed.
---
---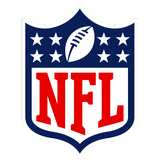 Get more from National Football League
Follow your favorites to get information about games, news and more
---