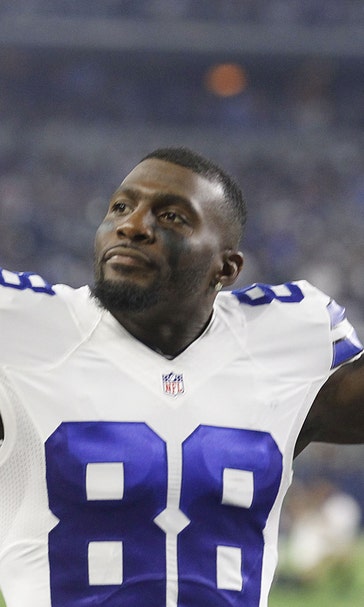 Dez Bryant likely to play in Week 8, expected to be limited
October 31, 2015

Dez Bryant is expected to be active on Sunday for the first time since Week 1, but he'll be limited.
Though officially listed as questionable, Cowboys Executive Vice President Stephen Jones seemed to confirm that Bryant will be ready to go against the Seahawks in a radio appearance on Dallas's 105.3 The Fan.
"We feel really good about it," Jones said, via the Sporting News. "To say that he's full blast might be a stretch."
"I don't think it's realistic to think he's going to be able to go out there every play after not playing here for six, seven weeks," Jones continued. "There's going to be a pitch count. As to what that number is, I think that's to be determined."
Jones stated his belief that Bryant can help the Cowboys in a tough matchup with Seattle's secondary, even in limited duty.
Bryant has always looked like a decent bet to return on Sunday, but this is the most solid confirmation yet that he will seemingly be ready to go. Dallas badly needs him, having lost four in a row without Tony Romo.
More from Larry Brown Sports:
---
---