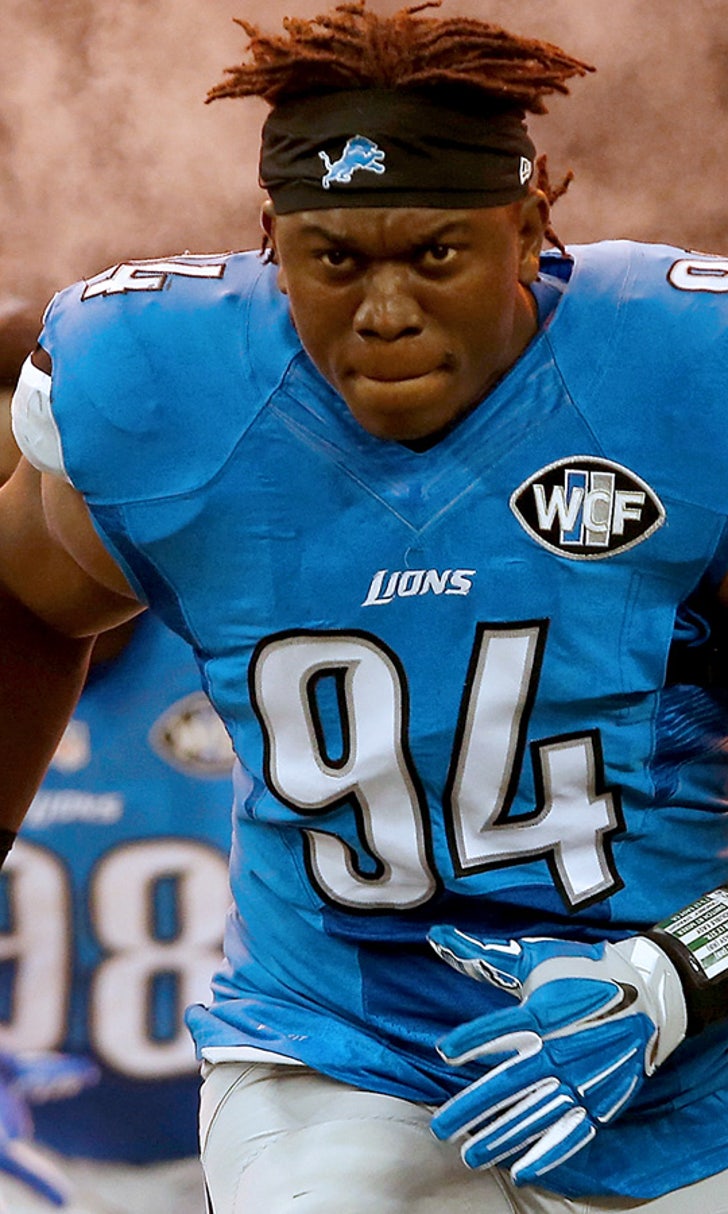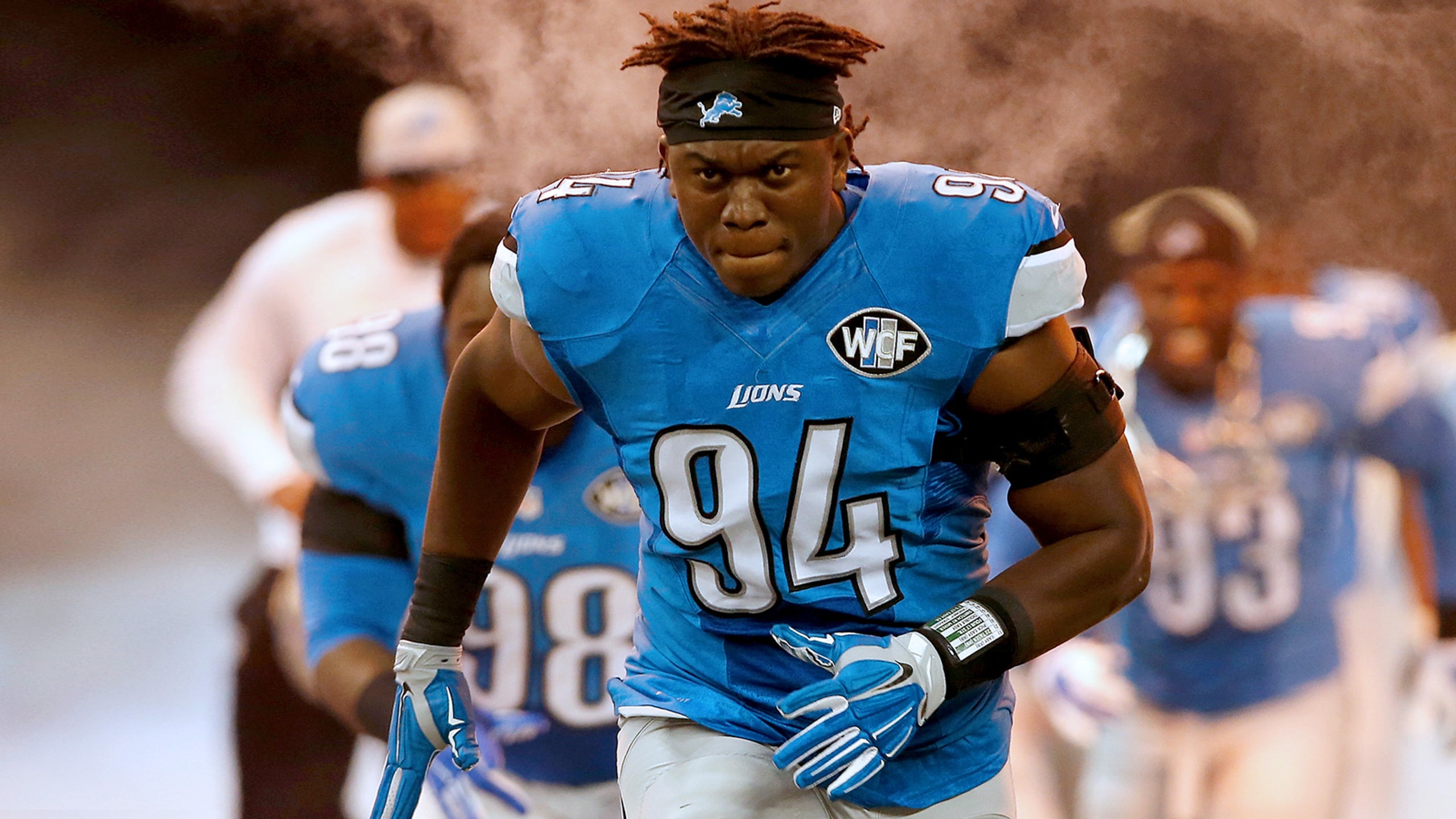 Detroit Lions: 7 building blocks for 2016
BY foxsports • January 13, 2016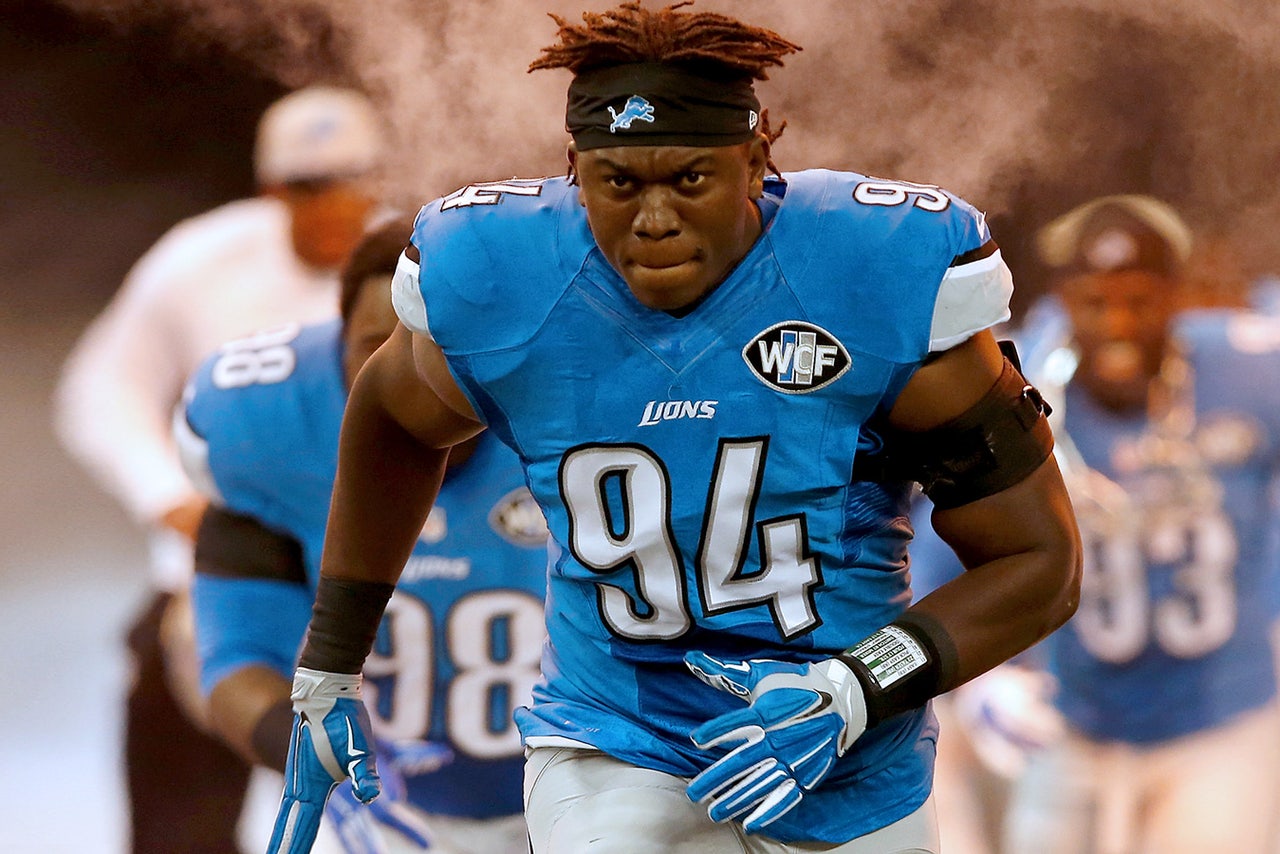 The Detroit Lions just weathered a disappointing season, but now there's a new general manager in charge. Bob Quinn, formerly of the New England Patriots personnel department, has inherited a lot of talented players who could serve as the core of a championship-caliber squad. Before tackling free agency and the draft, here are the Lions' top seven building blocks heading into the 2016 season.
1. Ezekiel Ansah
Detroit's biggest difference-maker is defensive end Ezekiel Ansah, who came into his own in 2015. After a couple promising but pedestrian seasons, the 6-foot-6, 279-pound pass-rusher exploded in his third year. He finished with 14.5 sacks, behind only Houston's J.J. Watt (17.5) and Oakland's Khalil Mack (15.0). Ansah helped smooth over the loss of All-Pro defensive tackle Ndamukong Suh by becoming a star sack master himself. Teams are going to focus their pass-protection efforts on stopping him next season, so the Lions need to surround him with as many complementary playmakers as possible this offseason.
2. Matthew Stafford
The Lions have some serious rebuilding to do, but at least they're in good hands at quarterback. Matthew Stafford was the first-overall draft pick in 2009, and he has since become one of the NFL's most productive passers. He overcame a slow start to the 2015 season, finishing with the second best passer rating of his career (97.0). At 27 years old, Stafford is just entering his prime. Detroit's main objective this offseason should be to improve the protection of their maturing quarterback. Few passers are more dangerous when comfortable in the pocket.
3. DeAndre Levy
Although linebacker DeAndre Levy missed virtually the entire 2015 season, he's still one of Detroit's most valuable players. This is evidenced by the five-year, $37.2 million contract he signed last summer. In 2014, he recorded a ridiculous 151 tackles (second most in NFL), as well as 2.5 sacks and an interception. When it comes to 4-3 outside linebackers, few have an impact like Levy does. The Lions will get a huge boost on defense when this athletic defender, who's among the best at his position in pass coverage, is healthy enough to return from a hip injury.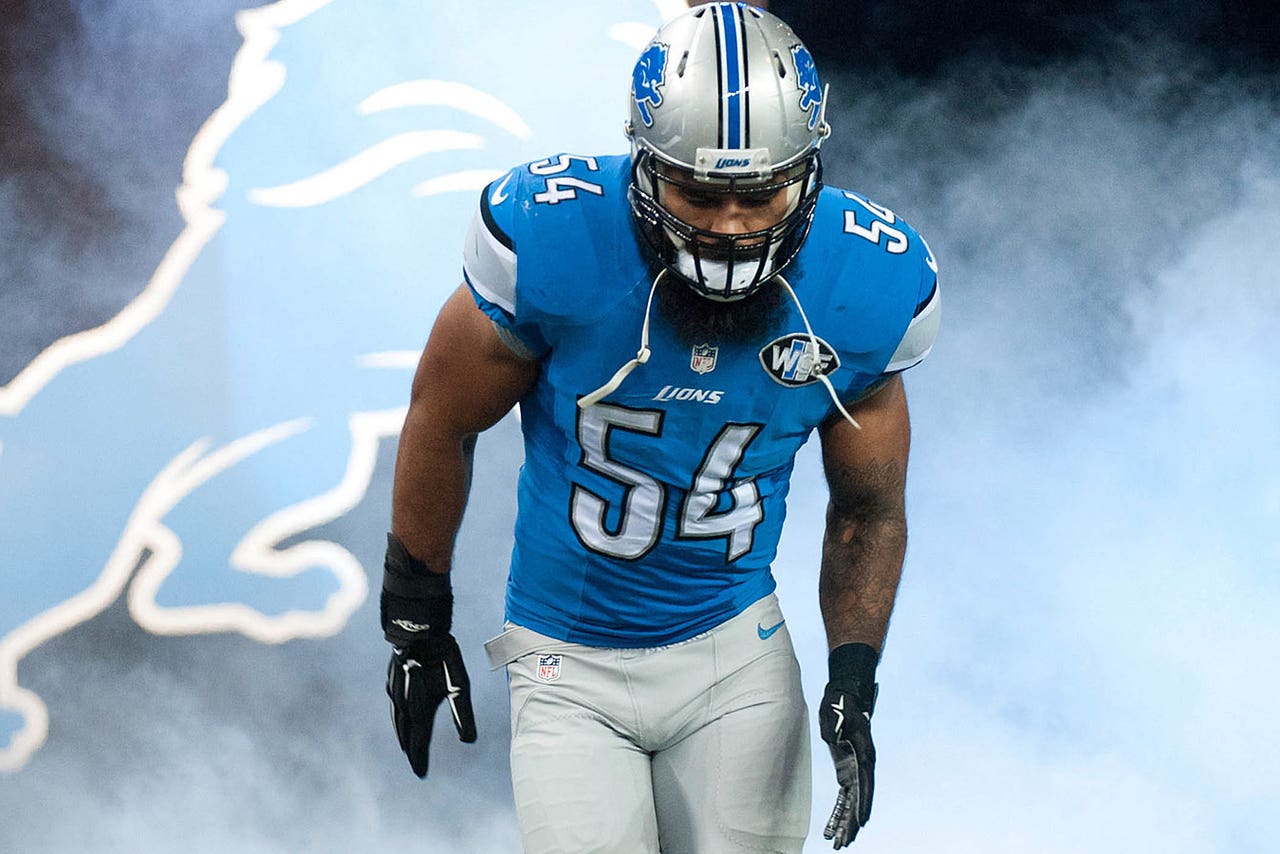 Lions linebacker DeAndre Levy should be eager to make his return from a hip injury.
4. Golden Tate
With Calvin Johnson possibly mulling retirement, the Lions may have to rely on Golden Tate a little more at wide receiver in 2016. Tate has led the team in receptions each of the past two seasons, recording a total of 189 catches during that span. Although his yardage figure dipped by more than 500 yards from 2014 to 2015, his tireless effort was still on display when fighting for extra yards after every catch. If Detroit is able to stretch the field with its outside receivers, Tate will become a premier playmaker from the slot position.
5. Darius Slay
Cornerback Darius Slay may be a quiet contributor, but he's definitely not undervalued. The former second-round draft pick has intercepted just two passes in each of the past two seasons, so he doesn't have the same reputation as some of the NFL's other top coverage experts. Still, quarterbacks have a tough time completing passes against him. Slay defended 13 passes in 2015, making him the only player on the team with a double-digit total in that category. With a slightly stronger pass rush, he'll turn more of those plays into picks.
6. Ameer Abdullah
The Lions have landed an impressive playmaker in running back Ameer Abdullah, a second-round pick in last spring's draft. Although Detroit's running game was the NFL's worst in 2015 (83.4 yards per game), the rookie sparkplug was a little bit of a bright spot. He led the team with 597 rushing yards, but his impact was even bigger on kick returns (29.1 yards per attempt, second in NFL). The Lions need to bolster their offensive line, then harness the impact Abdullah has on special teams and apply it to the offensive game plan.
7. Eric Ebron
The Lions should be on the lookout for a big-bodied pass-catcher to succeed Calvin Johnson. There's no wide receiver on the roster ready to fill that role, but tight end Eric Ebron can have a similar impact at 6-foot-4 and 255 pounds. He has slowly but surely progressed since becoming the 10th-overall pick in 2014. After flirting with a draft-bust label as a rookie, he doubled his yardage output in 2015. Another doubling would place Ebron among the most productive tight ends in the NFL.
---
---