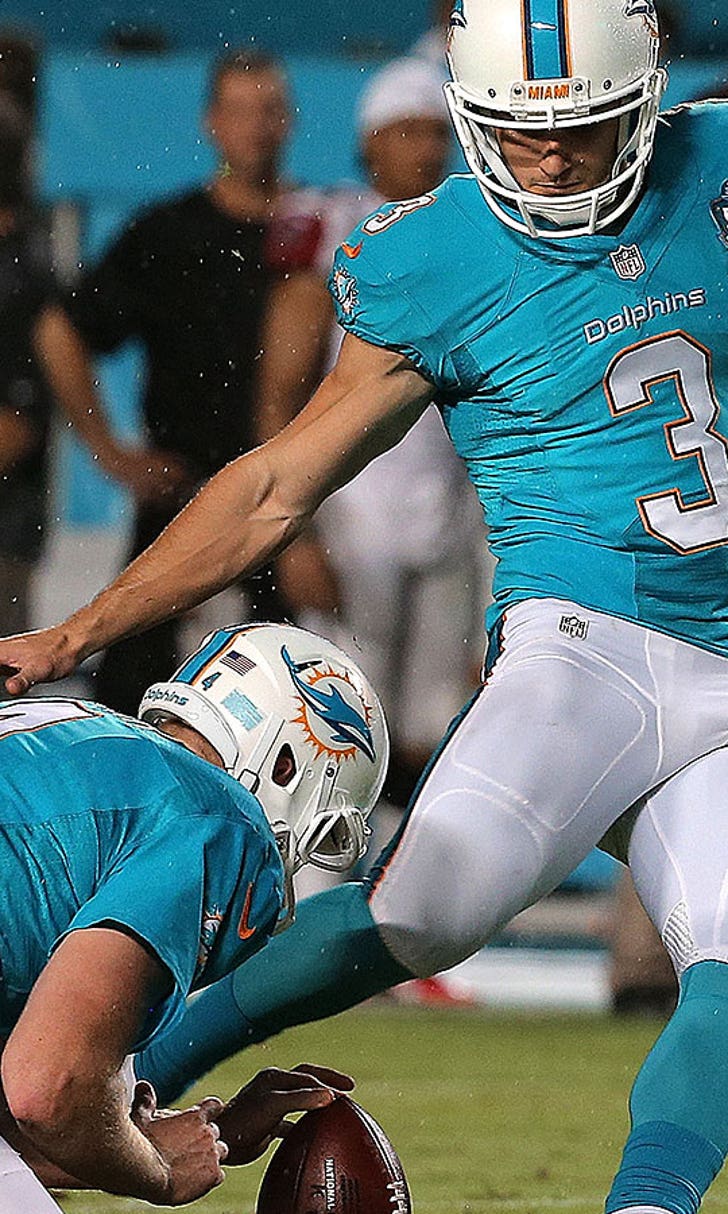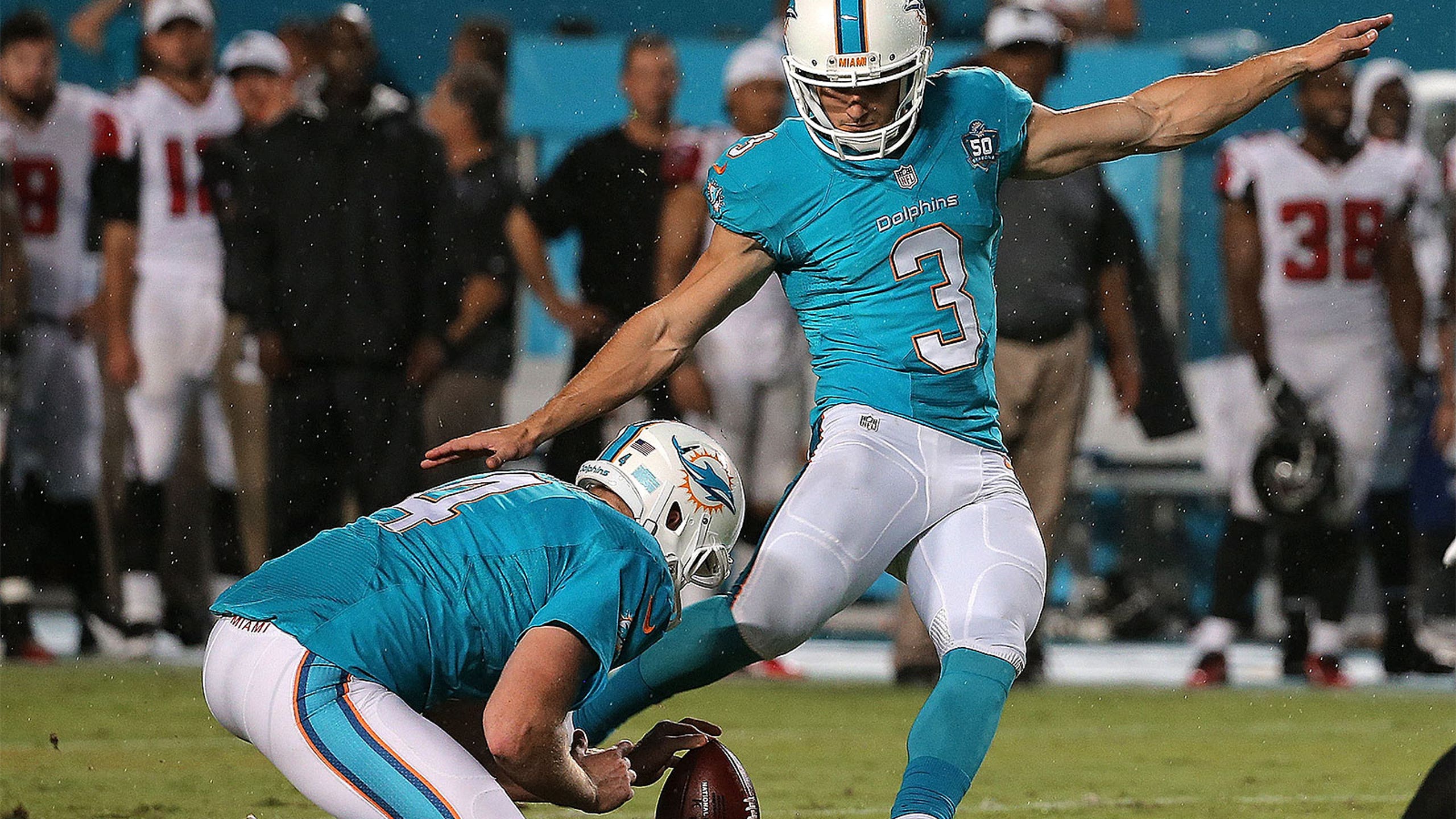 Despite making fewest FGs in NFL, Dolphins aren't in need of kicker
BY Cameron DaSilva • January 13, 2016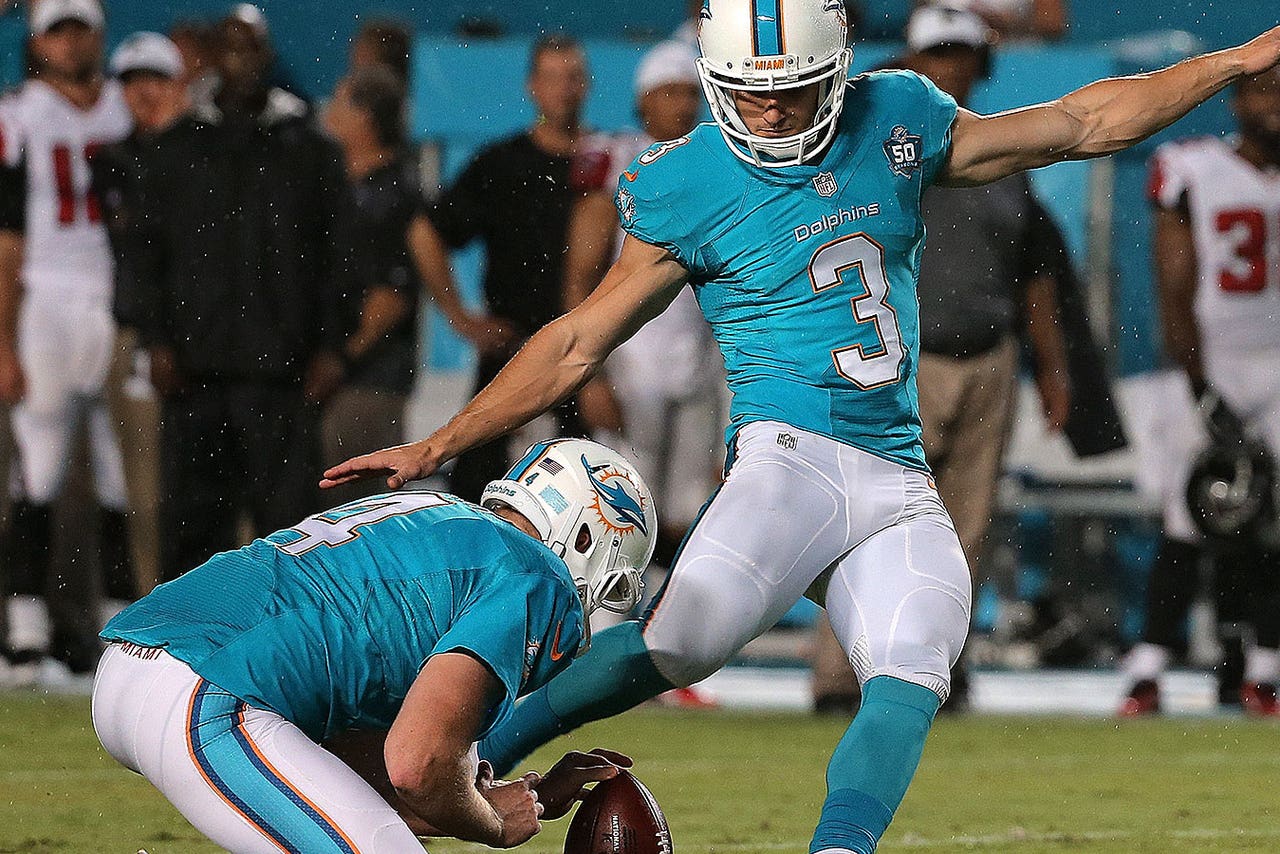 The Miami Dolphins featured Ryan Tannehill and Lamar Miller on their offense in 2015, two dynamic players at their respective positions. Jarvis Landry is one of the best young receivers in the league, as well, yet few teams were worse offensively than the Dolphins. 
Due to their struggles to move the ball and put up points, their kicker got very little work this season. Rookie Andrew Franks won the job in training camp and never relinquished it like so many other kickers in the league have done. While he missed three of his 36 extra point attempts, he was consistent when called upon to make field goals. 
The issue with that is the fact that he rarely had his name called. Franks made 13-of-16 field goal attempts this season -- both of which were the fewest in the NFL. He went five games -- from Week 11 to Week 15 -- in which he attempted just one field goal. For some kickers, a stretch like that can be detrimental to their focus, but Franks never wavered. 
While it's surprising how few field goals he attempted and made, the Dolphins aren't in need of a kicker right now. Seeing how Franks performs under more pressure next season will be important, but his job should be safe for now. 
The same goes for fellow rookie, punter Matt Darr. Darr was one of the best in the league at his position, pinning opponents inside the 20-yard line 30 times. These two rookies helped the Dolphins' special teams in a big way and didn't cost them much money, either.
---
---