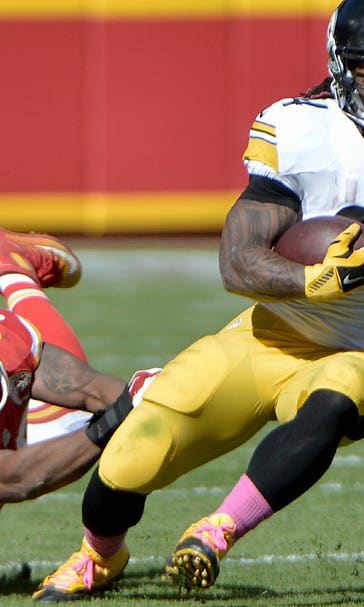 Derrick Johnson hasn't missed a beat since his triumphant Chiefs return
October 28, 2015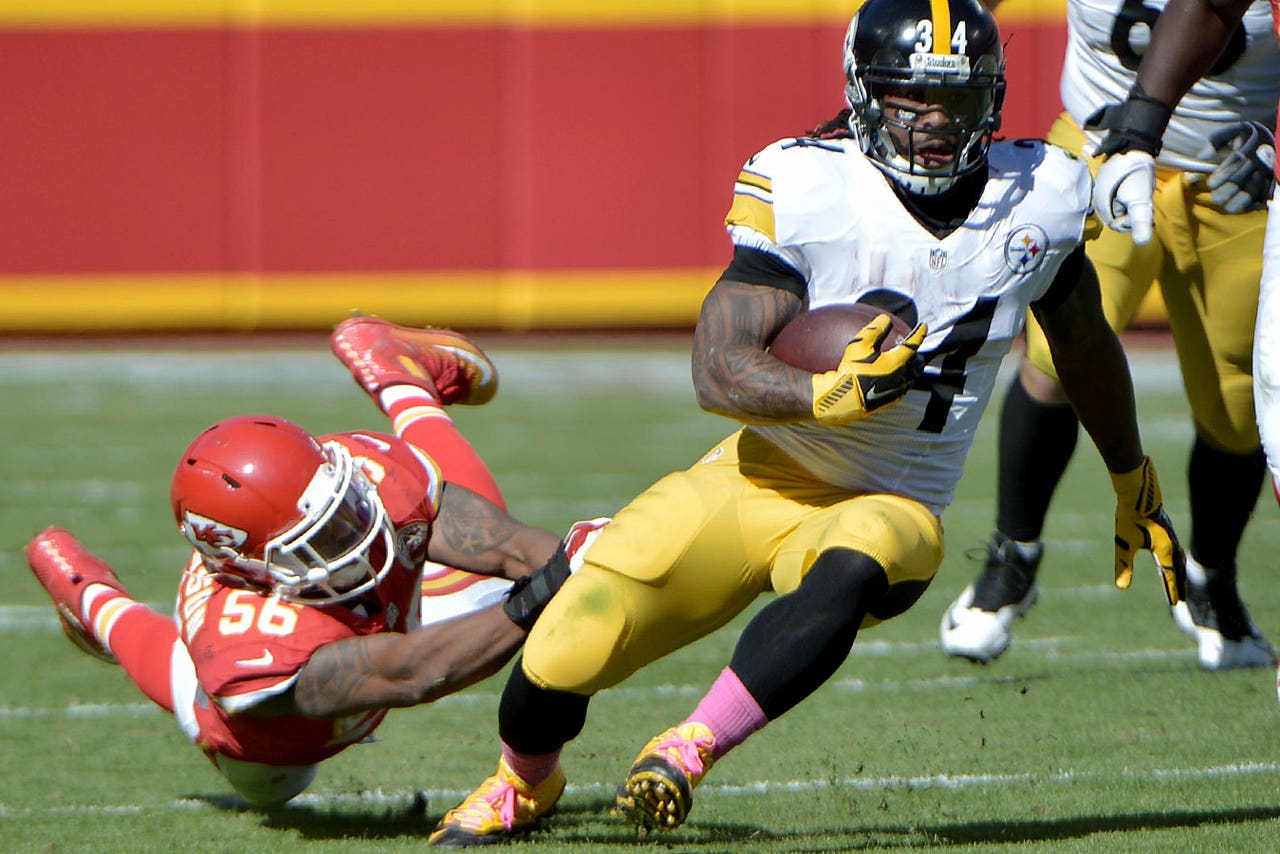 Any team fielding an aging linebacker with a torn Achilles' tendon ought to feel some concern.
Unless that team is the Kansas City Chiefs and that linebacker is a living legend like Derrick Johnson, of course.
The 32-year-old star hasn't visibly slowed since a lost 2014 campaign. He showed that on Sunday by leaping high off the ground to grab a pass from Pittsburgh Steelers' quarterback Landry Jones. Then, Johnson sped upfield like a player 10 years younger. 
Johnson leads the team in tackles, too (38). Not bad for a player of his "advanced age."
"It doesn't matter if I have two tackles or 10 tackles or an interception; just somehow affect the game."
---
---