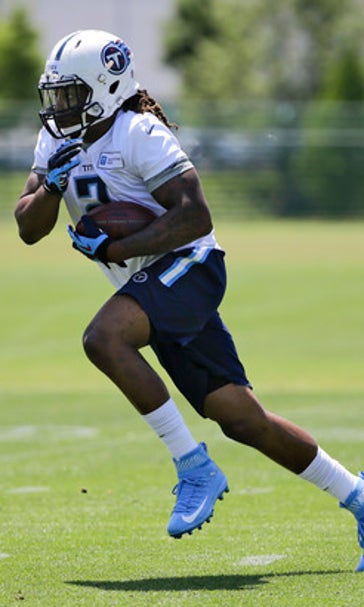 Derrick Henry starts settling in at Titans rookie minicamp
May 13, 2016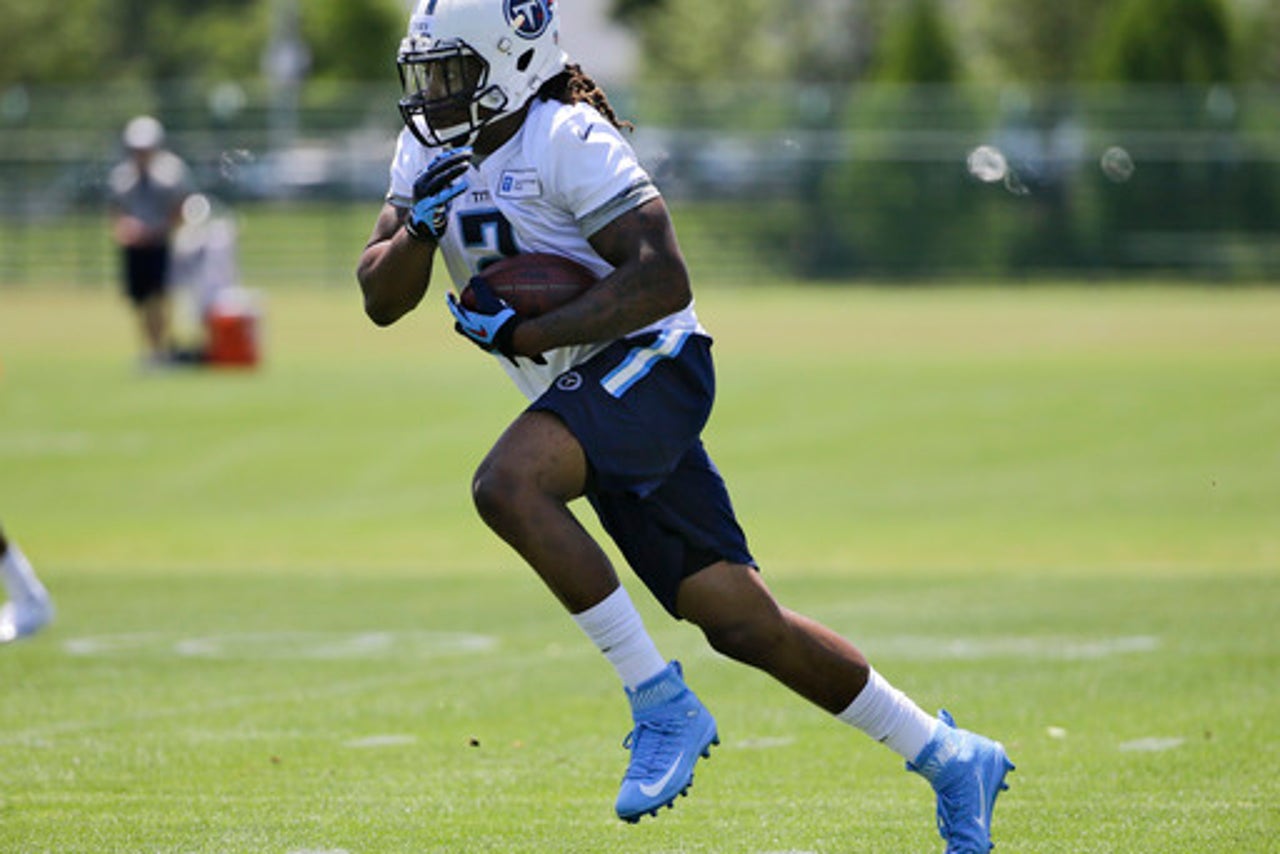 NASHVILLE, Tenn. (AP) Titans rookie linebacker Aaron Wallace looks across the line of scrimmage and sees an almost a mirror image of himself standing on the other side.
Except Derrick Henry is a running back.
And luckily for Wallace, now his teammate.
''It's a big back coming at you,'' said Wallace, a big man himself at 6-foot-2 and 242 pounds. ''Yeah he's a good player and excited that he's on our team and we get to go against him in practice.''
Friday marked the first day of rookie minicamp for the Titans' 10 draft picks, 12 undrafted free agents and a batch of 20 players getting a chance at catching a coach's eye. Yet there was Henry attracting plenty of attention despite being Tennessee's fourth pick with the 45th overall selection.
Not only did Henry win the Heisman Trophy and help Alabama win another national championship last season, it's the sheer size he brings at running back standing 6-foot-3. Henry did note he's currently about 243 pounds, a bit lighter than the 247 the Titans currently are listing him.
Offensive guard Sebastian Tretola, no slouch himself at 6-4 and 314 pounds, summed Henry up with one word: ''Massive.''
''I'll be honest,'' Tretola said. ''We played Alabama, and we saw him. But having him run behind you is a whole different ballgame. He's a huge dude. He knows what he's doing. He's a big powerful back, so it definitely should be fun.''
After trading for DeMarco Murray in March, the Titans don't need Henry to come in and set records like he did last year at Alabama where he ran for 2,219 yards and 28 touchdowns. Coach Mike Mularkey called Murray once the Titans drafted Henry with their third pick in the second round and reassured the running back he remains their starter.
Mularkey has made it very clear the Titans will be running a smash mouth offense, and the coach said he liked a lot of what he saw from Henry on the rookie's first day on the field. The coach liked how Henry read the holes created by a new offensive line along with his pass protection skills.
''Some of the guys got beat up front, he had no problem stepping right up and picking up leakage, so that's very good to see the very first day,'' Mularkey said.
His new coach said he thinks Henry will get comfortable with the Titans' offense pretty quickly.
''It's not far off of what he's been familiar with,'' Mularkey said. ''There's a couple different runs that are more our bread and butter, things I think will play to his ability.''
Henry finds himself in a very comfortable situation. He played at Alabama with current Titans fullback Jalston Fowler, whom Henry calls a big brother. Right guard Chance Warmack also played at Alabama. Quarterback Marcus Mariota, who won the Heisman the year before Henry, now is a teammate as well.
''We talk all the time,'' Henry said. ''He's a great dude too. He gives great advice.''
Henry called Murray, who led the NFL in 2014 with 1,845 yards rushing, a great pro he can learn from.
Questions about whether Henry is more than a straight-ahead runner helped drop him to No. 45 overall. Henry said he never doubts himself and is just working on areas he can improve himself. Asked if he can make defenders miss as well as run them over, Henry had a short answer.
''Yes,'' Henry said.
Notes: Offensive line coach Russ Grimm missed the rookie minicamp with his daughter getting married Saturday. Nose tackle Antwaun Woods also was absent, and Mularkey said Woods had to leave because his girlfriend was having a baby. ... The Titans signed rookie free agent cornerback Morgan Burns. He returned four kickoffs for touchdown last year at Kansas State.
---
Online:
AP NFL websites: http://www.pro32.ap.org and http://www.twitter.com/AP-NFL
---
Follow Teresa M. Walker at www.twitter.com/teresamwalker
---
---