National Football League
National Football League
Dent puzzled by long wait
Published
Feb. 9, 2011 11:56 p.m. ET

Richard Dent looks at the current Chicago Bears and sees a player comparable to him. Not star defensive end Julius Peppers, but Johnny Knox.
Why a wide receiver? Because Knox came ''out of nowhere,'' to start in the NFL,'' Dent said Wednesday.
Likewise, Dent rose from humble beginnings, a defensive end drafted in the eighth round in 1983. On Saturday night, Dent became the 27th Bears player elected to the Pro Football Hall of Fame.
Dent put aside the frustration he felt over missing out as a finalist six of the previous seven years.
''I've always felt that you can't take a star from the sky,'' Dent said. ''It can be cloudy, but sooner or later you have to shine, and I guess this is my shining time.''
Dent became the fourth member of the 1985 Monsters of the Midway to make it into the Canton, Ohio, shrine, following running back Walter Payton, linebacker Mike Singletary, and defensive tackle Dan Hampton. He believes there are still others deserving from the 18-1 team that marked its 25th anniversary of the championship on Jan. 26, in particular left tackle Jimbo Covert.
''Jimbo made my game easy,'' Dent said. ''I knew I wasn't going to face a guy better than him in the National Football League, and I appreciate him so much.''
The 6-foot-5, 265-pound Dent had an NFC-best 17 1/2 sacks in 1984 after putting on weight as a rookie in 1983 and becoming a starter. He made 17 sacks in 1985 when he went on to win Super Bowl MVP honors, and made double-digit sacks in eight of 10 seasons from 1984-93. Dent finished his career with 137 1/2 sacks, currently tied for sixth.
Since making the hall, Dent said he's heard from many Super Bowl champion teammates, including Vikings head coach Leslie Frazier and assistant coach Singletary, Hampton, and defensive tackle Steve McMichael. Dent called that raucous group a key to making his career.
''We bragged, we were hard on each other and I truly feel that a team that competes with one another never loses,'' he said.
Dent said he was quickly humbled when he came to Chicago to join that group under defensive coordinator Buddy Ryan and coach Mike Ditka.
''When I first came in here, I looked up and I saw (6-7 offensive tackle) Keith Van Horne and I was like, 'Oh my god,' '' Dent said. ''Coming from Tennessee State I had never seen a guy so big.
''Once we got out on the field I put my hand down and my memory came back. You question whether you belong somewhere, but once you get back into your realm of your comfort zone, it's amazing. Everybody is a little shaky, a little nervous, and whatever it may be. But when you strap that chinstrap up that's when your memory comes back and that's when you start performing.''
Dent takes particular pride in being the first Hall of Famer from Tennessee State, a historically black colleges in the Ohio Valley Conference.
''To be the first Hall of Famer at a school that's been existing for 100 years, I don't take that lightly,'' he said.
Dent said he's leaning toward letting his college coach, Joe Gilliam Sr., do his introduction in Canton, explaining Gilliam is ''a guy who sent probably over 140, 150 guys to the pros over his 25-year career in coaching.''
However, his daughter, Mary, who attends Valparaiso University, wants to do it.
''It's probably going to be him, but yet I've got to figure out something with my daughter,'' he sheepishly admitted.
Making the hall in a class with Deion Sanders, Marshall Faulk and Shannon Sharpe brought Dent particular satisfaction. He played with Sanders briefly in San Francisco and with Faulk in Indianapolis, and used to work out with Sharpe in Georgia when Sharpe's career was just starting.
Dent can't explain why he didn't gain enough support to make the Hall of Fame until now.
''When you prove yourself, you assume one fits,'' he said. ''I didn't really know what the hang-up was. I knew that I felt I was one of the guys who made a change in pass rushing, in taking the ball from the quarterback.''
In the end, though, Dent said there were tears all around with family members when he got the phone call.
''I'm very happy to be in the house,'' he said. ''That's what a couple of my buddies - Marcus Allen, Eric Dickerson - said. They called me and they said, 'You're in the house buddy, you're in the house.' ''
---
---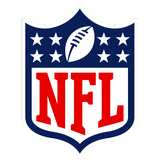 Get more from National Football League
Follow your favorites to get information about games, news and more
---