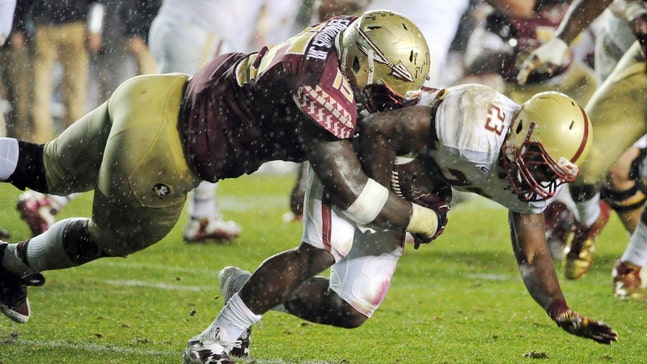 Del Rio: Raiders wanted to draft for versatility, toughness
Published
May. 3, 2015 11:51 p.m. ET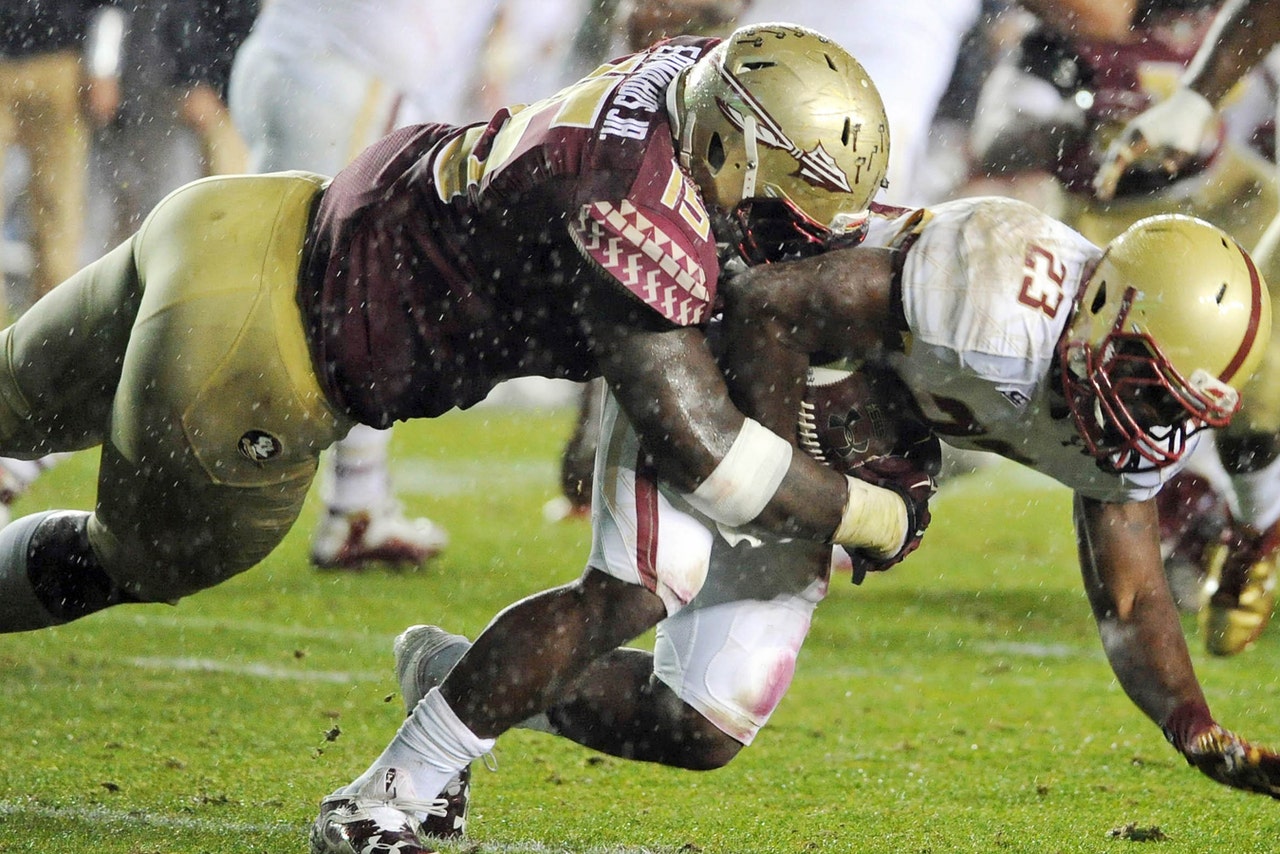 Eleven wins in the past three seasons is enough to make even the most storied franchises rethink their approach.
The Raiders did just that in the 2015 Draft. Instead of targeting athletic freaks or weight-room warriors, head coach Jack Del Rio said he emphasized toughness.
"I think you saw early in this draft, we went after big, versatile, smart, tough guys," Del Rio said. 
Amari Cooper never shied away from contact during his reign in the SEC. Mario Edwards Jr. set the physical tone for Florida State's beat-you-up defenses. Clive Walford used his physicality to box out defenders or block them at Miami. And his Hurricanes teammate, Jon Feliciano, can play all five spots on the line.
It's a smart move by the McKenzie regime. Despite the roster's promise, Oakland is multiple players away from consistently challenging their AFC West rivals. If Del Rio can coach up players who can contribute in multiple areas, that ground will be made up faster.
(Melina Vastola-USA TODAY Sports)
---
---