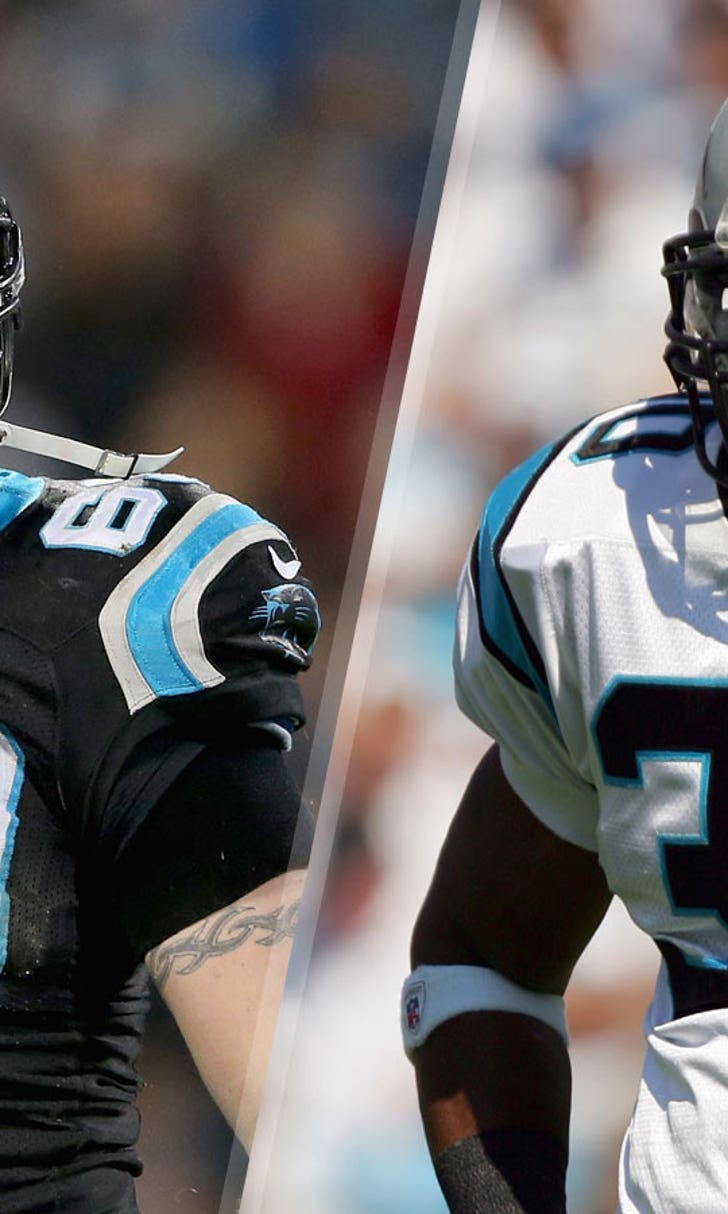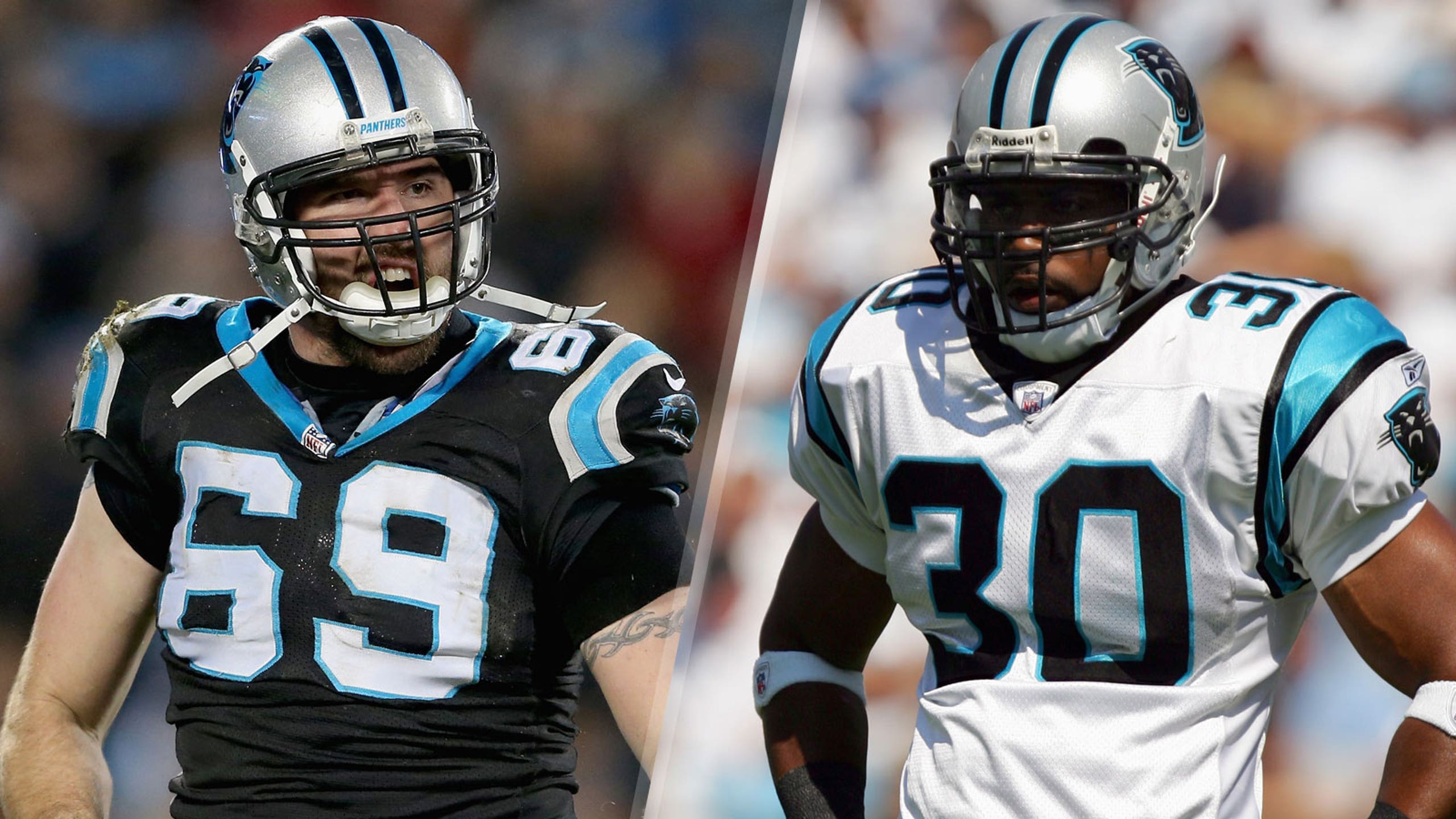 Deja vu: Panthers' Jared Allen in similar spot as Mike Minter 12 years later
BY Cameron DaSilva • January 21, 2016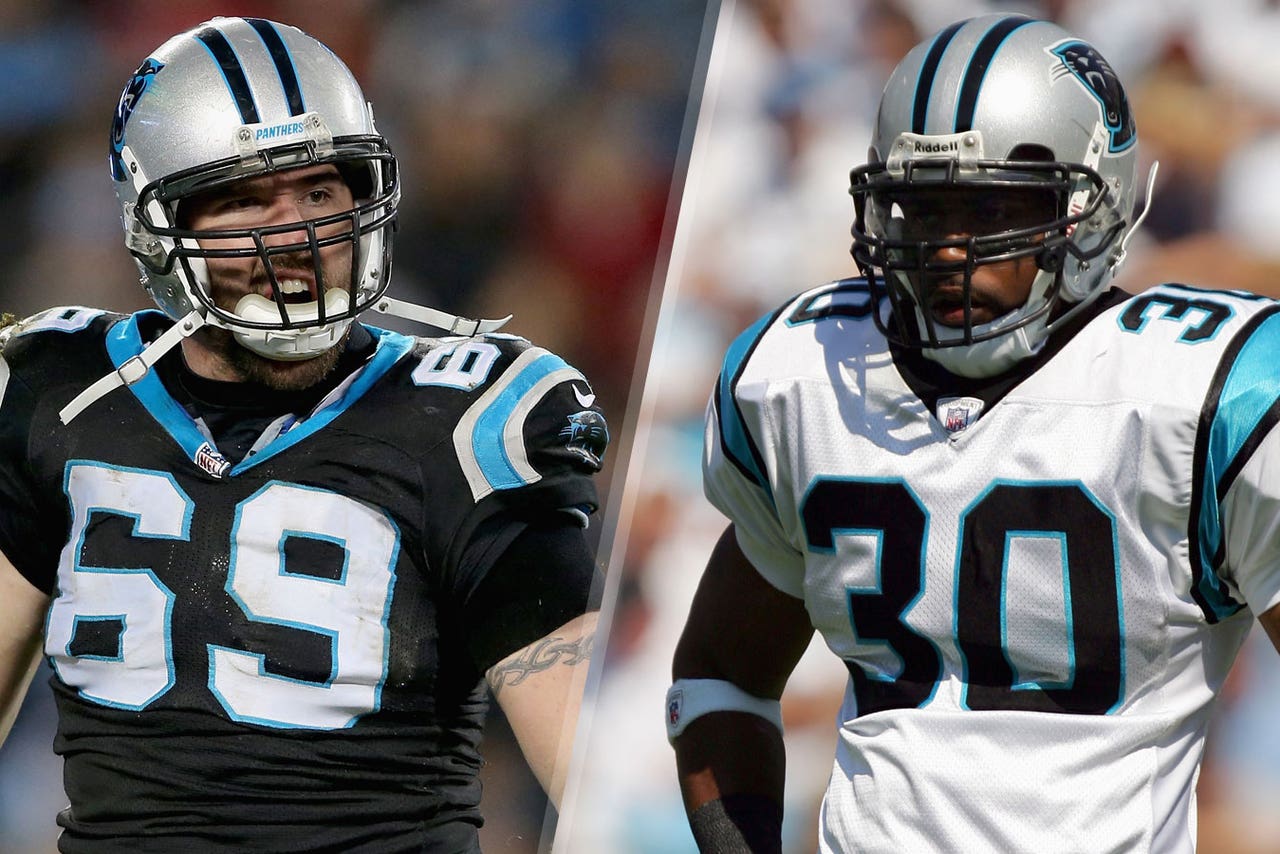 Mike Minter has felt Jared Allen's pain. 
Allen, a 12-year veteran, suffered a fractured foot in Sunday's win over the Seattle Seahawks. Somehow, Allen managed to play the final two series with a broken foot, displaying an extreme level of toughness. 
Minter, a safety, broke his left foot in the 2004 postseason -- more specifically in the Super Bowl against the New England Patriots.
Like Allen, Minter played through the injury. As a matter of fact, Minter finished the game, a 32-29 heartbreaking loss to the Patriots, with a career-high 18 tackles. 
The injury occurred early in the third quarter when Minter hit tight end Daniel Graham six yards from the end zone, preventing a touchdown.
"As soon as I hit him, I felt my foot going to the turf and it slipped. Then I heard the pop," Minter told FOX Sports on Wednesday. "I knew I broke it at that time."
Incredibly, he didn't miss a single play, remaining in the game until the defense came off the field.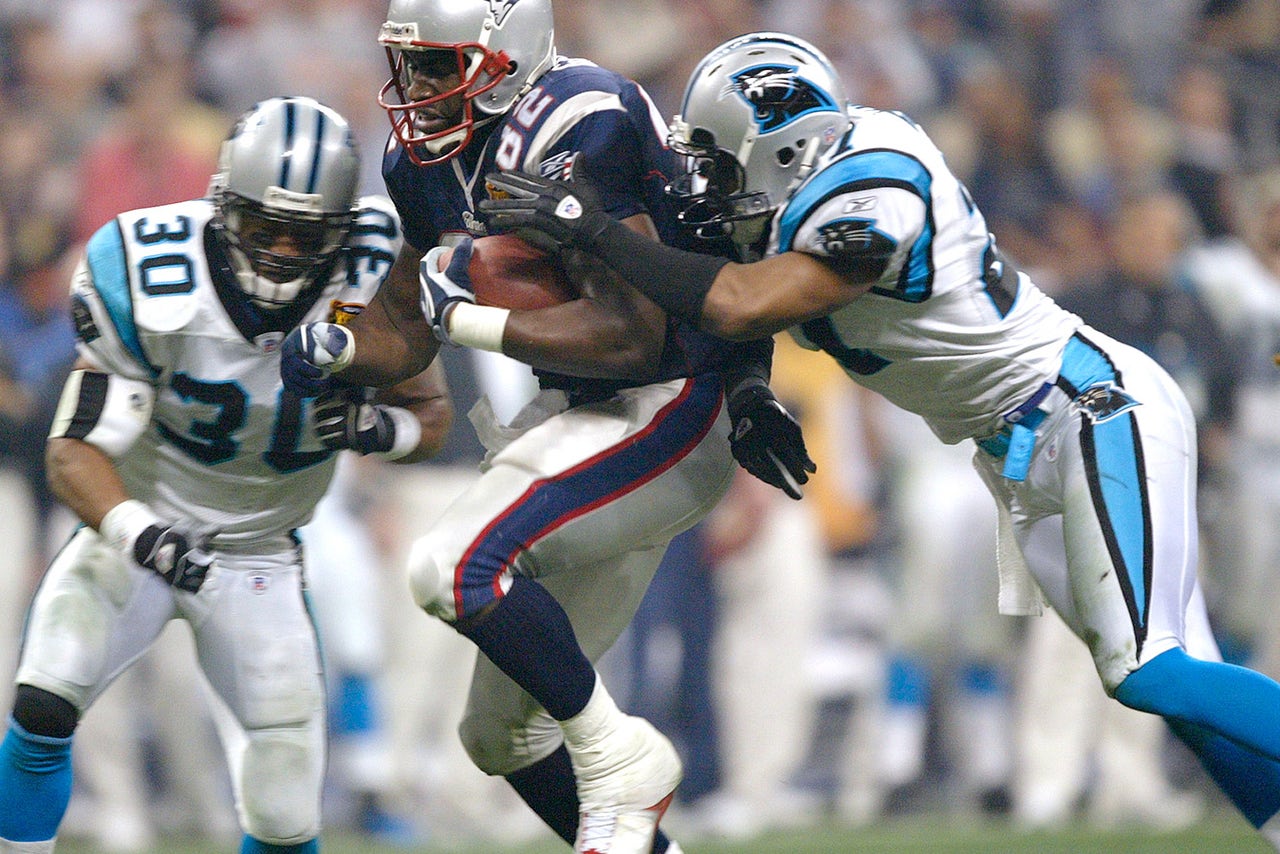 "I came to the sideline after the series and told the trainer, 'Look, I broke my foot,'" Minter said. "He looked at me and said 'Quit it. No way you broke your foot.' I told him, 'Don't take [my shoe] off. Just tie it up tighter, tape it up and I'm going to finish this game.'"
And he did that -- despite excruciating pain.
"Without a doubt, it was the worst pain I've ever been in," he said. "It was kind of surreal, though. When a play was going on, I was OK. I didn't feel anything."
It was after the play when he felt the pain. The adrenaline was enough to keep his mind off the injury while he was roaming around in the secondary, but when the whistle blew ...
"As soon as the play was over, it was like I broke it again," Minter said. "All the pain came right back, so that was really tough right there. Every single time after the play was really when I felt it. It was really unbearable."
On one of the most important plays of the game, the pain completely subsided. However, it was after the whistle that the pain worsened.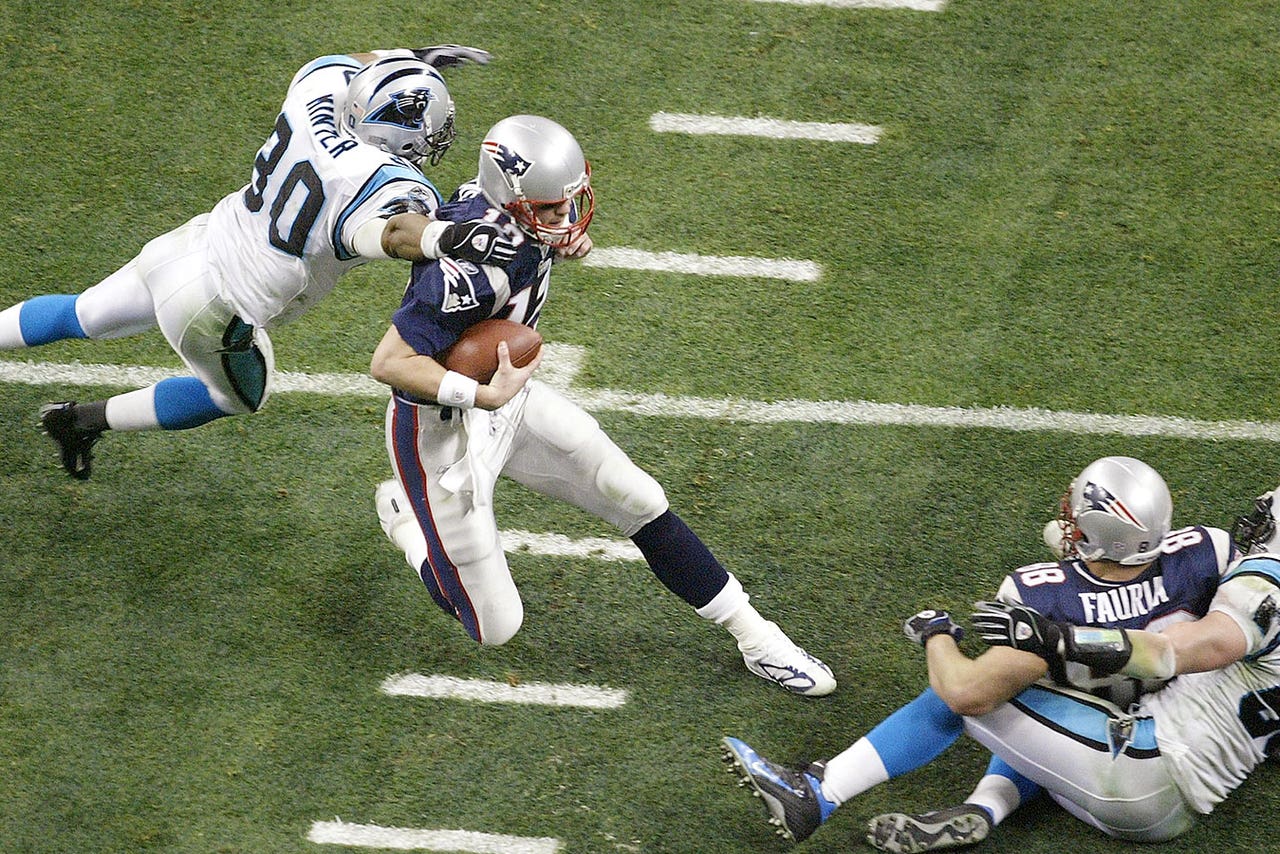 With 15 seconds remaining, Tom Brady hit Deion Branch on a corner route against the Panthers' Cover 4, gaining 17 yards. Minter was a half-second late but laid a big hit on Branch, attempting to jar the ball loose. Branch held on, and the next play was Adam Vinatieri's game-winning field goal from the right hash.
"[Branch] is running that corner route, and I'm thinking to myself, 'I got a broken foot and I have to get there,'" Minter said. "I didn't even feel anything. I was going 100 mph to make that play and I didn't feel a thing.
"As soon as they came out and kicked that field goal, it was an unbelievable pain that came not only in my heart, but in my foot."
As for Allen, getting started in what's likely the most important game of his career is a different story than it was for Minter. The benefit of being driven by adrenaline isn't there for Allen. And Minter thinks it'll be tough for him to play in the Panthers' NFC Championship Sunday against the Arizona Cardinals.
"That's going to be the hard part: getting started," Minter said. "I'm in the game and the emotions are already there. So for him to start the game, that's going to be really tough. I can't imagine trying to do it before the game. Trying to come out there and get it warmed up and get in the groove of the game. That'd be tough."
That's not a knock on Allen's toughness. In fact, Minter believes he's one of the more physically and mentally tough players in the game today.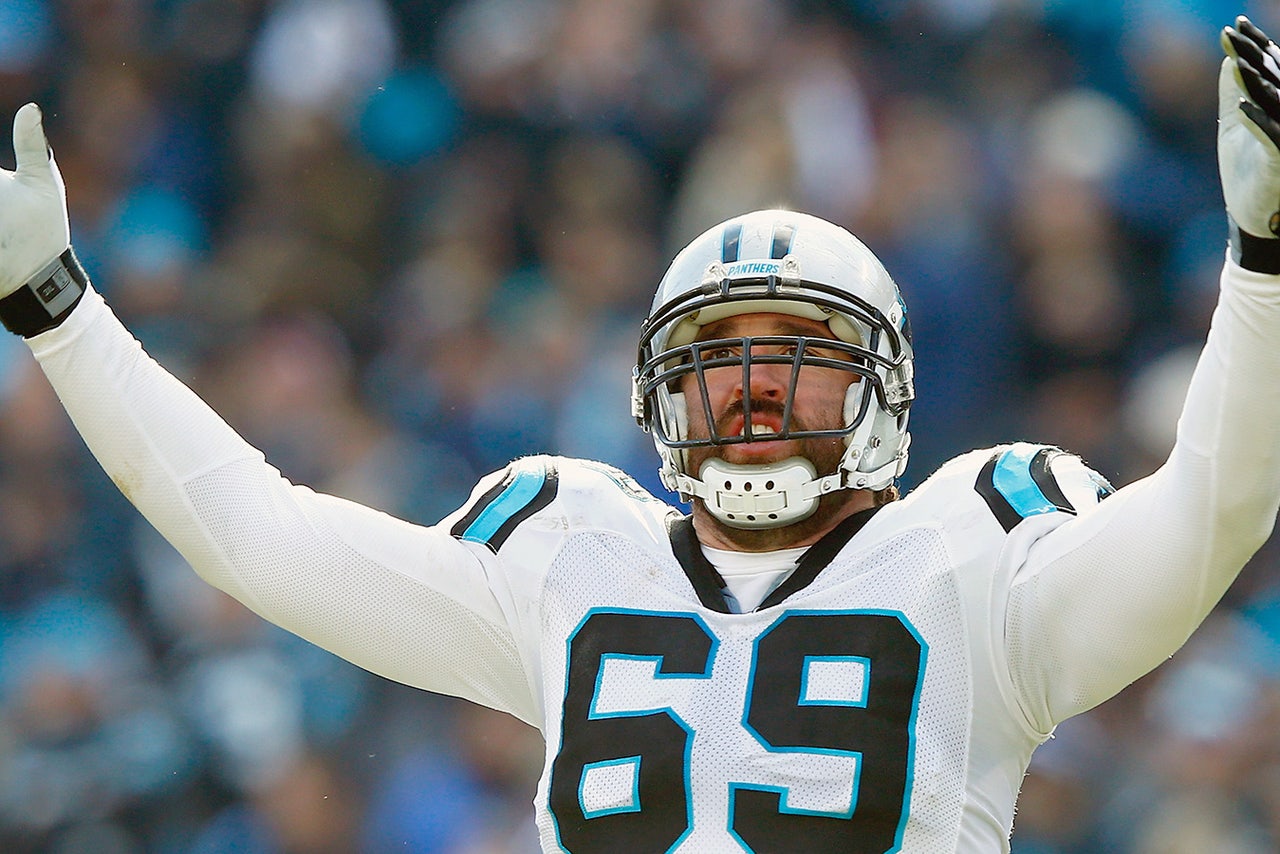 "I know a little bit about him and the toughness and the mental toughness he has as a player, too." said Minter, who is the head coach at Campbell University. "If anyone can do it, from what I've seen, he's one of them."
There's still a chance Allen could play despite being listed as doubtful. While Minter obviously defied odds by playing through his broken foot, he doesn't think he'd take a chance of injuring it further by playing this weekend, had he been in Allen's situation.
"If I was him, I'd probably tell my boys to go out and win this one and I'll see you in the Super Bowl," Minter said.
If Allen sits out against the Cardinals and the Panthers win, he'll have two more weeks to heal before the Super Bowl. It's conceivable that he could play then, it'll likely be a matter of pain tolerance and risk of further damage being done. Of course, there will also be questions about how effective he can be, too.
It won't be the first time the Panthers have had to overcome adversity, if Allen does miss the rest of the postseason. The team lost Kelvin Benjamin -- Cam Newton's No. 1 target -- before the season began. Now, they're one win away from returning to the Super Bowl for the first time since Minter's Panthers were there in 2004.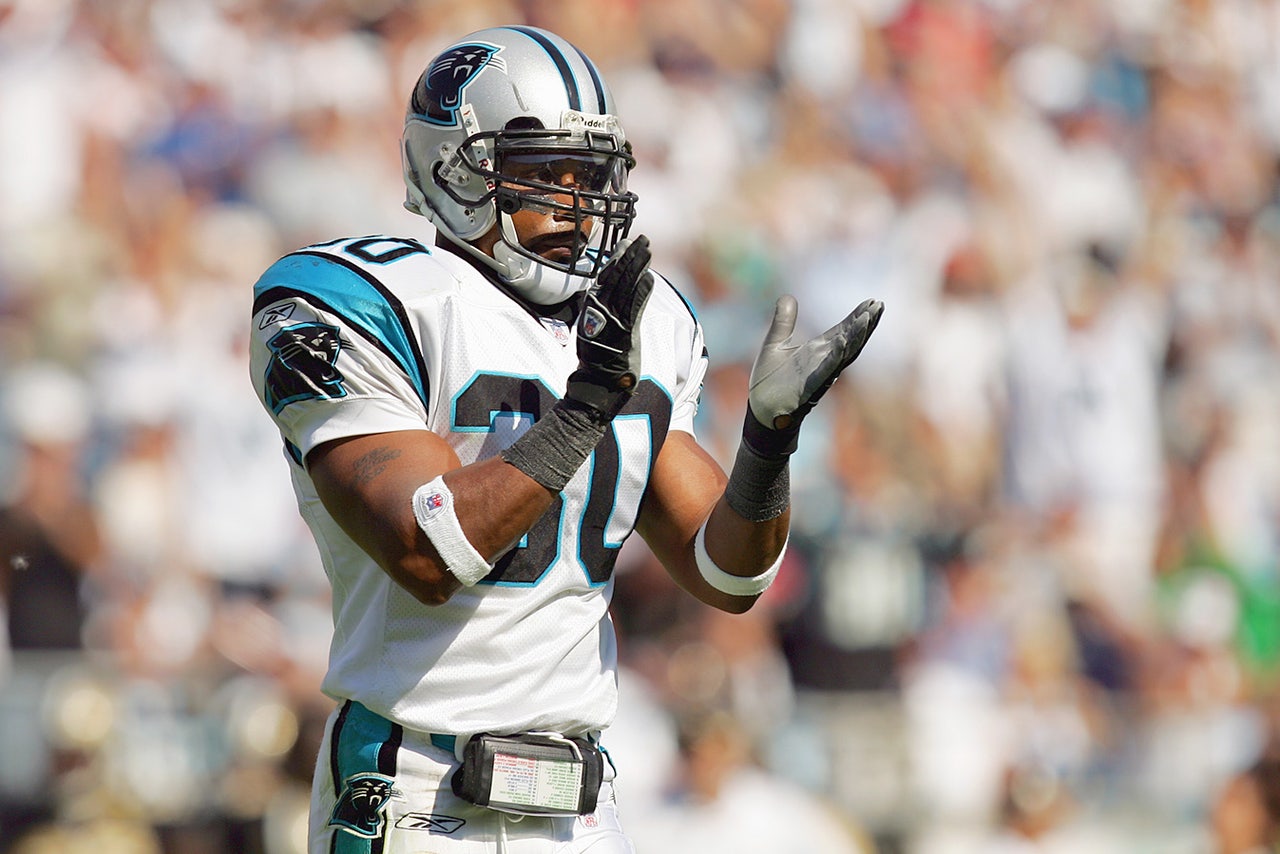 ---
---