National Football League
National Football League
Decker, Thomas flourish under Manning
Published
Jan. 10, 2013 11:25 p.m. ET

They were frustrated a year ago when Tim Tebow didn't target them very often - and often missed his targets when he did.
Eric Decker and Demaryius Thomas have flourished with Peyton Manning under center, combining for 179 catches, 2,498 yards and 23 touchdowns this season.
They're two of the biggest reasons the Denver Broncos (13-3) haven't lost in three months heading into their AFC divisional playoff game against the Baltimore Ravens (11-6) on Saturday.
Having Manning around can do wonders for young receivers, but only if they work hard and stay healthy, the two things that allowed this pair of third-year pros to put aside a history of injuries and have bust-out seasons.
''Anytime that you're around Peyton, either you get better or you don't play,'' veteran receiver Brandon Stokley said. ''He demands that you put a lot of work in on the practice field, demands attention to detail, consistency. And if you do those things, you become a good football player.''
Manning said if anything surprised him in his first season in Denver, it was how quickly he developed a rhythm with his new receivers.
''I would agree that the rapport with the receivers has come probably quicker than I thought,'' Manning said, noting you just never know how - or how fast - the timing and chemistry will come together.
Especially with a new team, new coaches, new city, new targets.
Decker started 13 games during the 2011 season but caught just 14 passes after the Broncos dusted off the read-option offense to fit Tebow's unique skill set. Injuries limited Thomas to seven starts his first two seasons in Denver.
Last season, they combined for 76 catches and 13 TDs.
This season, they had a friendly game of one-upmanship going all season - ''Me and Deck are always competing against each other,'' Thomas noted. Add Manning to the mix with his pinpoint passes and, at times, equally sharp pointers, and Thomas and Decker thrived under his tutelage.
''Peyton came here for a reason. We didn't want to make him look bad and we didn't want to look bad when he's like, one of the best quarterbacks ever,'' Thomas said. ''So, we compete every week and we challenge ourselves just to try to be what he wants us to be, and we got better every week.''
Decker said that friendly competition between them was as big a reason for their breakout seasons as Manning's arrival was: ''We both want to be great and if he does something big, I want to do something big, and vice versa.''
Trying to outdo each other helped each one get better with Manning.
At 6-foot-3 and 225 pounds, Thomas is the biggest receiver Manning has ever played with. He became a household name last year despite playing in Denver's old ultra-conservative option offense. He had a monster final month of the season and then came that first play of overtime against Pittsburgh in the playoffs, when his 80-yard TD catch gave Denver its first postseason win since 2005.
Eight months after scoring the longest overtime touchdown in NFL playoff history, the big receiver burned the Steelers again by hauling in Manning's milestone 400th touchdown toss, turning a smoke screen at the line of scrimmage into a zigzagging 71-yard score and showing Manning just what he had to work with in Denver.
While others marvel at Thomas' size and speed or even his great hands, Stokley said it's actually the big man's footwork that's so impressive.
That's what's helped him make several spectacular touchdown catches this season, like the one against Cleveland last month in which he leapt high for a one-handed grab that he says was ''hands-down'' his best catch ever.
''People call that the Dwight Clark throw,'' Manning said of the iconic Joe Montana-to-Dwight Clark touchdown that won the 1981 NFC title game for San Francisco. ''It's our ball or nobody's ball, but because of their height and their ability to jump you can make that throw.''
Decker, whose 6-3 frame isn't a thick as Thomas' but just as chiseled, had his own one-handed highlight of a touchdown catch that day.
This 1-2 punch wasn't much of one before this season, when Decker and Thomas kept taking turns getting hurt.
Thomas was dogged by a broken foot, sprained ankle, concussion, torn Achilles and fractured finger in his first two seasons. He was coming off yet another surgery, to remove pins in his left pinkie, when Manning signed in March, so it was up to Decker to get the Broncos' new QB acclimated to the Mile High City.
Decker would text Thomas back in Georgia, telling him about how he and Manning were sneaking onto high school football fields around Denver to work on routes.
''That's what I was thinking the whole time I was injured: I've got to catch up because I knew they were working a lot,'' Thomas said.
Those early sessions helped Manning regain his arm strength and rediscover his old form after a series of neck operations that sidelined him all of last season and led to his departure from Indy.
They were just as helpful for Decker, who was recovering from a sprained left knee he hurt in the playoffs.
All those hours together paid off. Decker led the Broncos with 13 TDs this season, and, like Thomas (1,434) had his first 1,000-yard season (1,064).
Decker also benefited from his first full training camp last summer. There was the lockout in 2011 and he was on the mend in 2010 after missing the last half of his senior season at Minnesota with a foot injury.
Stokley said Thomas and Decker have just the right attitude to mesh with Manning.
''Neither one is a prima donna receiver,'' Stokley said. ''These days that's nice to have guys that don't think they know it all, are willing to work, willing to listen.''
Complaining isn't in either one's DNA, but that's not to say they didn't get flustered last year.
''I went in to the receivers' room and talked to those guys, and they were frustrated,'' former Broncos great Rod Smith recently said. ''They were hurting, catching two balls thrown to them a game. I said, `Guys, that part, you don't get to control. You control when you come out of the huddle and how you run your route. You control that. You control blocking in the run game.'
''I said, `I know it stinks to be a receiver and not knowing if you're going to get the ball - ever. But what makes you a champion is when you go out there thinking it's coming to you anyway. And you go out there and you go to work.'''
Thomas and Decker took Smith's words to heart.
''He always talked about just go out and do what you can,'' Thomas said. ''You don't need many passes, but just go out and work hard and it will pay off.''
Has it ever.
---
Online: http://pro32.ap.org/poll and http://twitter.com/AP-NFL
---
Follow AP Pro Football Writer Arnie Stapleton on Twitter: http://twitter.com/arniestapleton
---
---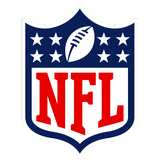 Get more from National Football League
Follow your favorites to get information about games, news and more
---