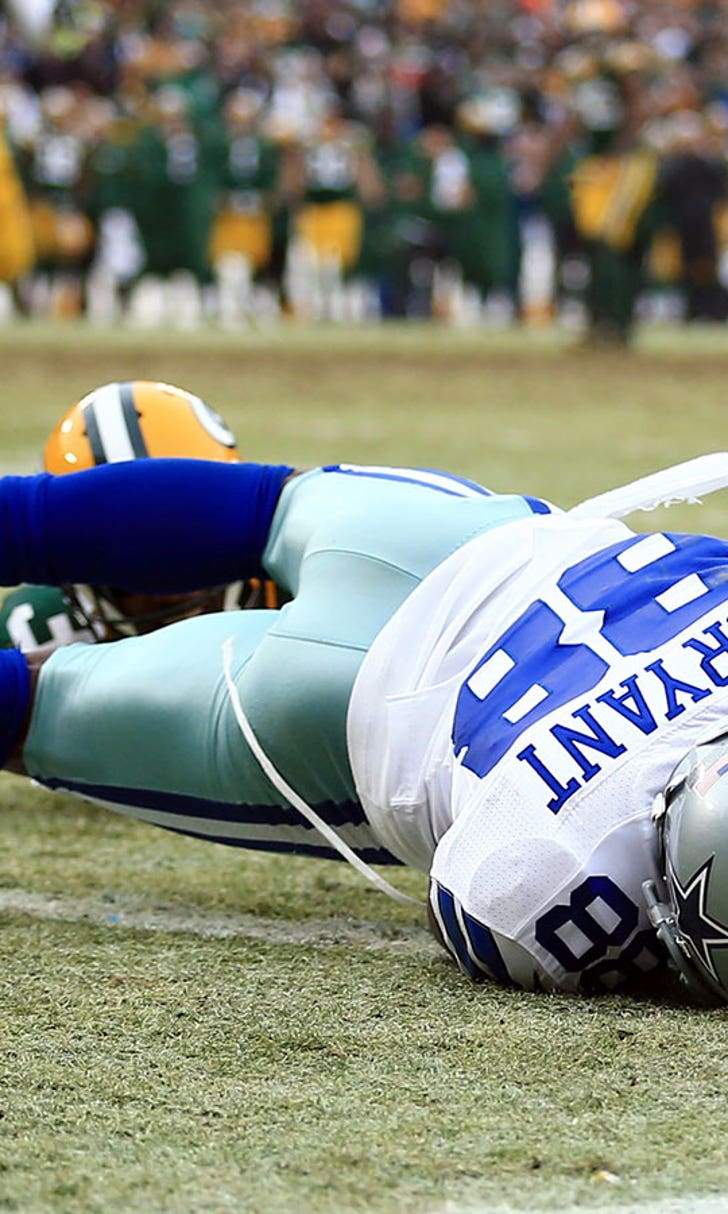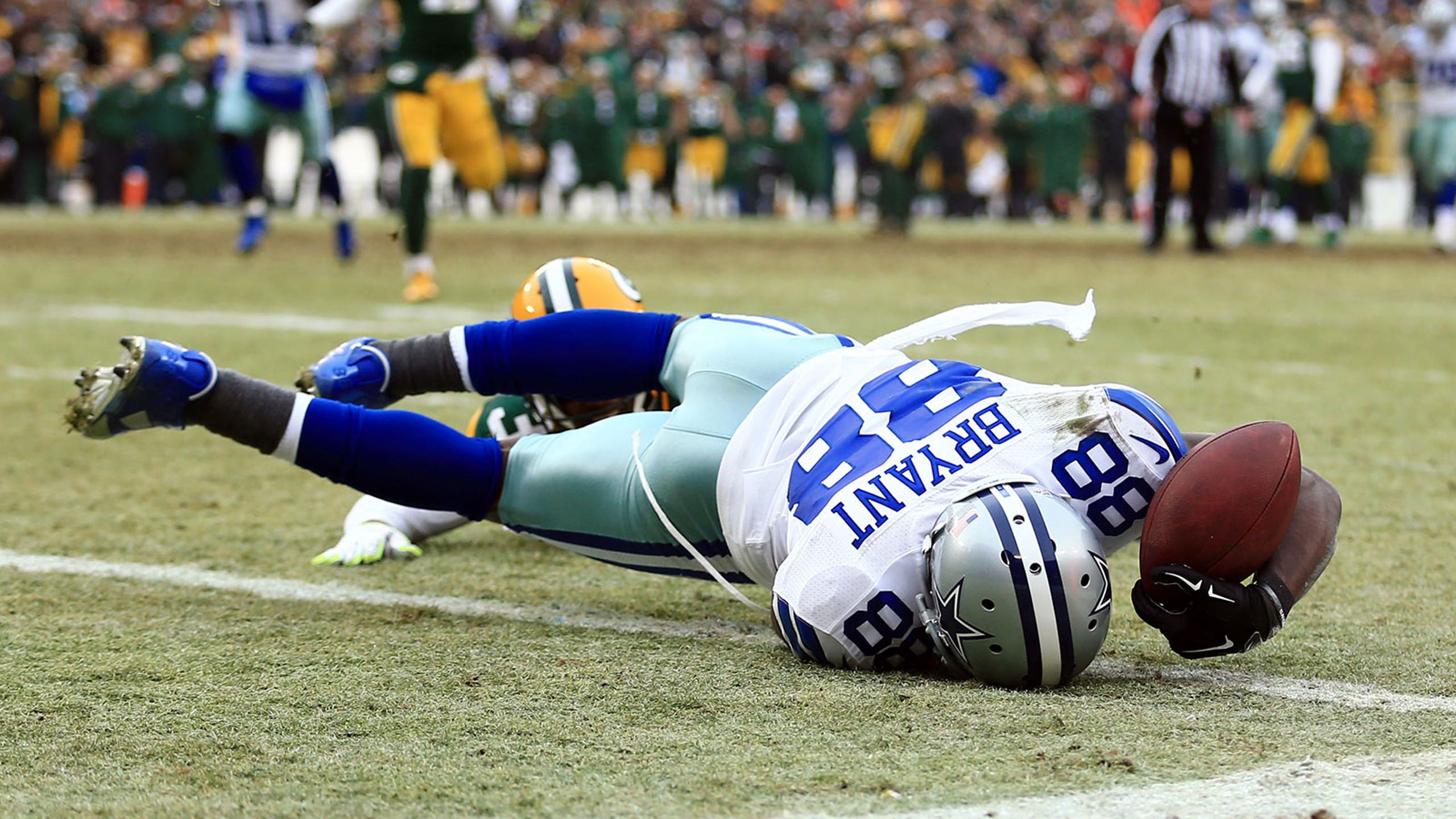 Dean Blandino says NFL catch rule 'makes sense', just needs clarification
BY foxsports • February 4, 2016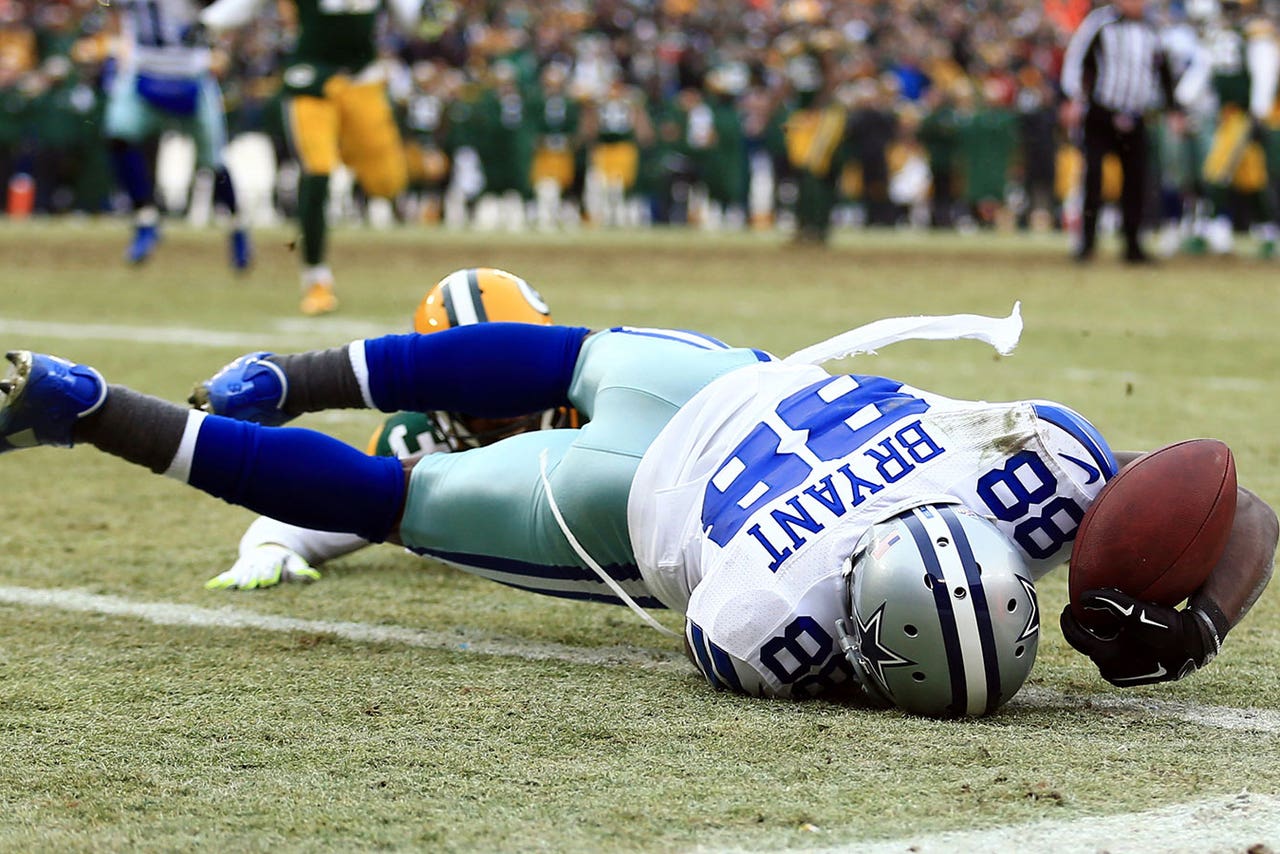 SAN FRANCISCO -- Here are excerpts from an interview that FOX Sports Senior NFL Writer Alex Marvez and co-host Gil Brandt conducted Wednesday night with NFL officiating chief Dean Blandino on SiriusXM NFL Radio.
MARVEZ: How optimistic are you that the NFL will make it clearer to understand what constitutes a catch now that the league has formed committees to work toward finding a solution?
BLANDINO: We did meet with two groups separately. One was former and current players like Jordy Nelson, Randy Moss, Tim Brown and Cris Carter. We presented plays to them to look at the issues and things we've been dealing with not just in 2015, but for 15, 20 years. This goes back to [former Tampa Bay Buccaneers WR] Bert Emanuel in 1999 [NFC championship game]. There are so many plays over the years involving catch-no catch. And then we met with former [head] coaches and GMs like Jim Schwartz and Ken Whisenhunt and Bill Polian. The consensus is that the rule makes sense but we need to make sure that we clarify it for everybody. If we can clarify it, especially for our game officials, that would lead to greater consistency. We'll take the input from both committees and present it to our competition committee that we'll meet with in a couple of weeks, run through a lot of tape and get input. They'll ultimately make a recommendation whether the rule will stay the way it is, tweaked in the language or more of a wholesale change.
MARVEZ: The NFL's collection of PSI data from footballs during the 2015 season was in the news again recently. Was everything on the up-and-up throughout the league this season?
BLANDINO: We did spot checks throughout the year. We measured PSI levels and recorded that information. Right now, were evaluating the information. We didn't have any violations this year. But again, we're still in that evaluation phase to look at the information and then we'll see what that tells us. We're just gathering all of it.
MARVEZ: How does the vice president of officiating spend his week at the Super Bowl?
BLANDINO: We're doing a lot of planning already thinking past the season and into what our offseason looks like. What does our training program look like, staffing needs and things like that. We're already into 2016 and beyond. We'll get our game officials situated (Thursday) and start preparing for the game on Sunday. Once we knew the two teams we stated putting together what we call our scout playlists. That's cut-ups where things we've seen -- tendencies, formations, what do they like to do in third-and-short-yardage situations -- so we can prepare our crew for those things. You might see a hard count in this situation where they try to draw the defense outside. We have to be aware of that. It's a great honor to work a Super Bowl so (the officials) will have their family and friends here. We celebrate that a little bit on Thursday with a dinner and then we get to work on Friday. We have a walk-through at the stadium and then we're breaking down tape and going through everything we need in preparation for Sunday's game.
BRANDT: Super Bowl officials get a Super Bowl ring for their service. What other extra compensation do referees get for working the Super Bowl?
BLANDINO: For all of our postseason games, there's a game fee attached to that. For working the Super Bowl, they will get a Super Bowl fee. But I would tell you that if you ask any one of our game officials they would they do it for free in a heartbeat because it's such an honor and privilege to be part of this.
BRANDT: What is the process for the NFL hiring new officials?
BLANDINO: We have an extensive scouting and development program. We have regional scouts all over the country and they're looking at game officials at all different levels, not just the top college conferences. We're trying to develop officials at all levels, at the high school level, so we can create that constant pipeline for officials moving up. We have what's called an advanced development program which is a smaller group of select officials that will actually work NFL training camps, minicamps and some preseason games. We're giving them a taste of NFL speed, rules and action so when they do come into the league it's not the first time they've seen it. We really take that very seriously because that's our lifeblood -- those college and lower-level officials.
MARVEZ: Is there a possibility of a second female NFL official coming up through the ranks next year to join Sarah Thomas?
BLANDINO: We have several female officials in the pipeline right now. I'm not sure what 2016 looks like. We're still in that evaluation phase. But I think we're going to see female officials down the line -- 2016 and beyond -- because we have several coming up through the ranks. Sarah did a tremendous job. No one was talking about her. That's what you strive for in officiating -- no one to talk about (bad) officiating.
MARVEZ: What were some of the changes to officiating protocol during the playoffs and how well do you think they worked?
BLANDINO: We implemented the ability for us in New York in our game-day central to monitor what's going on in the game and get involved in certain situations that involve game administration, penalty enforcement and clock administration. Not the calling of a foul or the picking up of a flag. But if there was a situation where the clock had incorrectly run when it shouldn't have, we can get on our own system to our crews and communicate that to them. That was something we did in the postseason to manage the game and the accuracy in those areas.
BRANDT: What do you see as some things that are going to improve the next era of officiating?
BLANDINO: We're always looking at technology and how does it make us better. We're being analyzed through greater technology than ever before with high-definition cameras and multiple angles. I think we're going to see some really cool stuff during the Super Bowl. How can technology help us stay above where we want to be? We want to be consistent so we're looking at ways of training and developing officials whether it's virtual reality or things like that. Creating almost like a simulator for officials to go in and present different situations to that official and have them react. Cameras on the officials so we get their point of view. I think overall it's just looking at what does the game official of the future looks like from a physical perspective, health, wellness -- that total package.
---
---