National Football League
National Football League
Davis undermining owners with signings
Published
Feb. 24, 2011 12:00 a.m. ET

Someone should remind Al Davis that the NFL is pleading poverty.
Not that the Oakland Raiders owner would care.
In the past eight days, the Raiders have signed three players (cornerback Stanford Routt and defensive tackles Richard Seymour and John Henderson) to short-term contracts totaling a reported $69.5 million. A fourth — outside linebacker Kamerion Wimbley — will collect another $10 million or so in 2011 after being tagged Thursday as Oakland's franchise player (FOXSports.com NFL writer Adam Caplan broke the story). Tight end Zach Miller also could be in line for a mega-deal before becoming an unrestricted free agent.
Davis has spent like Charlie Sheen on a bender as the NFL continues to tell its players union that salaries must be reduced in the next Collective Bargaining Agreement because the current financial model doesn't work.
Roger Goodell now knows exactly how the late Pete Rozelle felt when having to deal with Davis.
Davis also did what he wanted when Rozelle was NFL commissioner. That included moving the Raiders from Oakland to Los Angeles in 1982 and successfully suing the league for $18 million as part of an antitrust lawsuit. Davis was involved in other litigation against the league as well, even testifying on behalf of the United States Football League in the mid-1980s.
This recent spate of signings isn't as radical, but these contracts are doing the league's CBA negotiating team and other NFL franchises no favors.
The NFL executives I spoke to Thursday at the scouting combine in Indianapolis were aghast at Oakland's moves. Start with the Routt deal. By guaranteeing him $20 million over the next two years, the Raiders have driven up the asking price of every other good-but-not-elite cornerback set to hit the free-agent market pending a new CBA — let alone the departing Nnamdi Asomugha.
Last year, Davis signed his punter (Shane Lechler) and kicker (Sebastian Janikowski) to record-setting contracts. Even long-snapper Jon Condo cashed in with a $1.68 million salary in 2010 — a ridiculous sum for a player at that position.
These types of curious decisions have a trickle-down effect across the entire league. They are what the late NFL Players Association executive director Gene Upshaw called "salary drivers." Other clubs are forced to spend more when trying to re-sign their own players or add free agents at certain positions because of the comparisons made to some of Oakland's big-money contracts. The deals also are figured into the league averages that determine the annual salaries for tagged franchise and transition players.
From a fiscal standpoint, what the Raiders are doing makes little sense. Oakland has a storied history and rabid fan base, but Forbes Magazine ranked the 2010 Raiders as the NFL's 31st-most valuable franchise ahead of only the Jacksonville Jaguars. The club's estimated value of $758 million was down by five percent from 2009 because of a lousy stadium-revenue situation that shows no signs of improving. Davis also has done himself no favors financially with costly acquisitions in recent years who didn't pan out like wide receiver Javon Walker, cornerback DeAngelo Hall and quarterback JaMarcus Russell. The latter collected almost $40 million in guaranteed money as the 2007 draft's top overall pick before washing out of the league after three seasons.
Davis is now taking his "Just win, baby!" mantra to a whole new level. At 81 years old and in failing health, Davis has become increasingly desperate to recapture his franchise's glory days. Coming off Oakland's first non-losing season since 2002, Davis clearly figures keeping veterans like Seymour, Routt, Henderson and Wimbley in the fold will be money well spent.
Maybe that shall be proven so. In the meantime, Davis has undermined the league's CBA argument about spiraling team costs through his freewheeling approach. Until a new labor deal is reached, there is the very real possibility that the 2011 season ultimately will be canceled.
That's something Davis will remember if he never gets a return on his investment.
---
---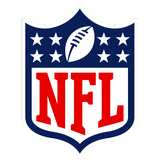 Get more from National Football League
Follow your favorites to get information about games, news and more
---