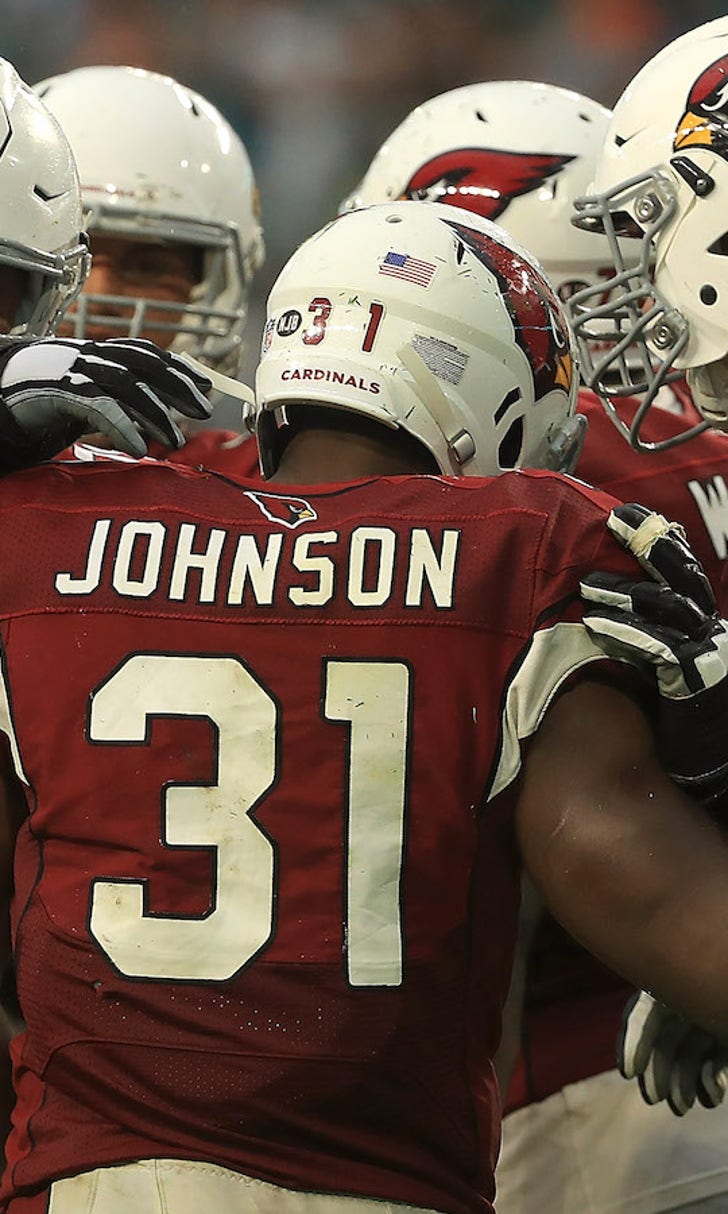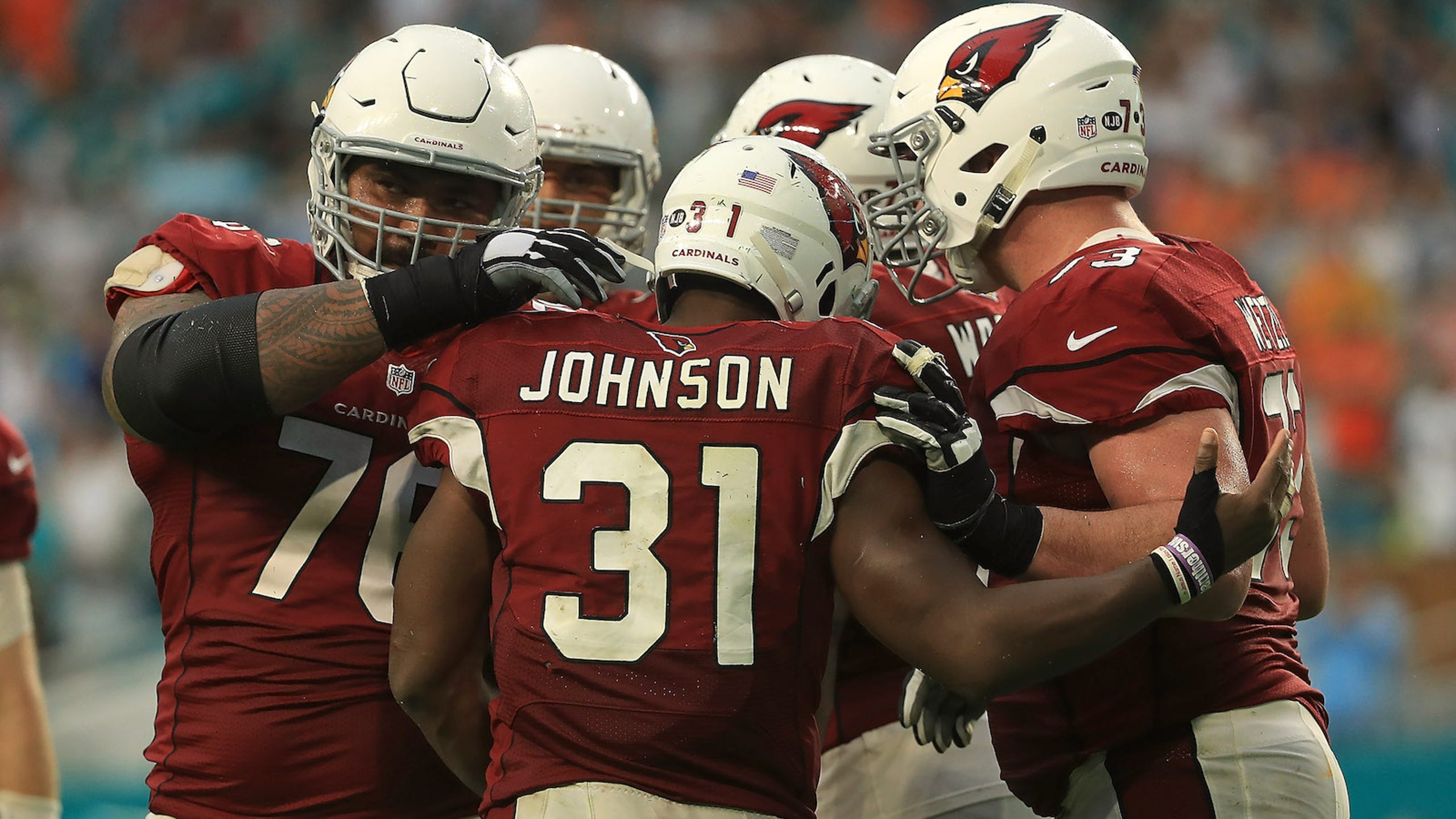 David Johnson ties decade-old NFL record in Cardinals' loss to Dolphins
BY Cameron DaSilva • December 14, 2016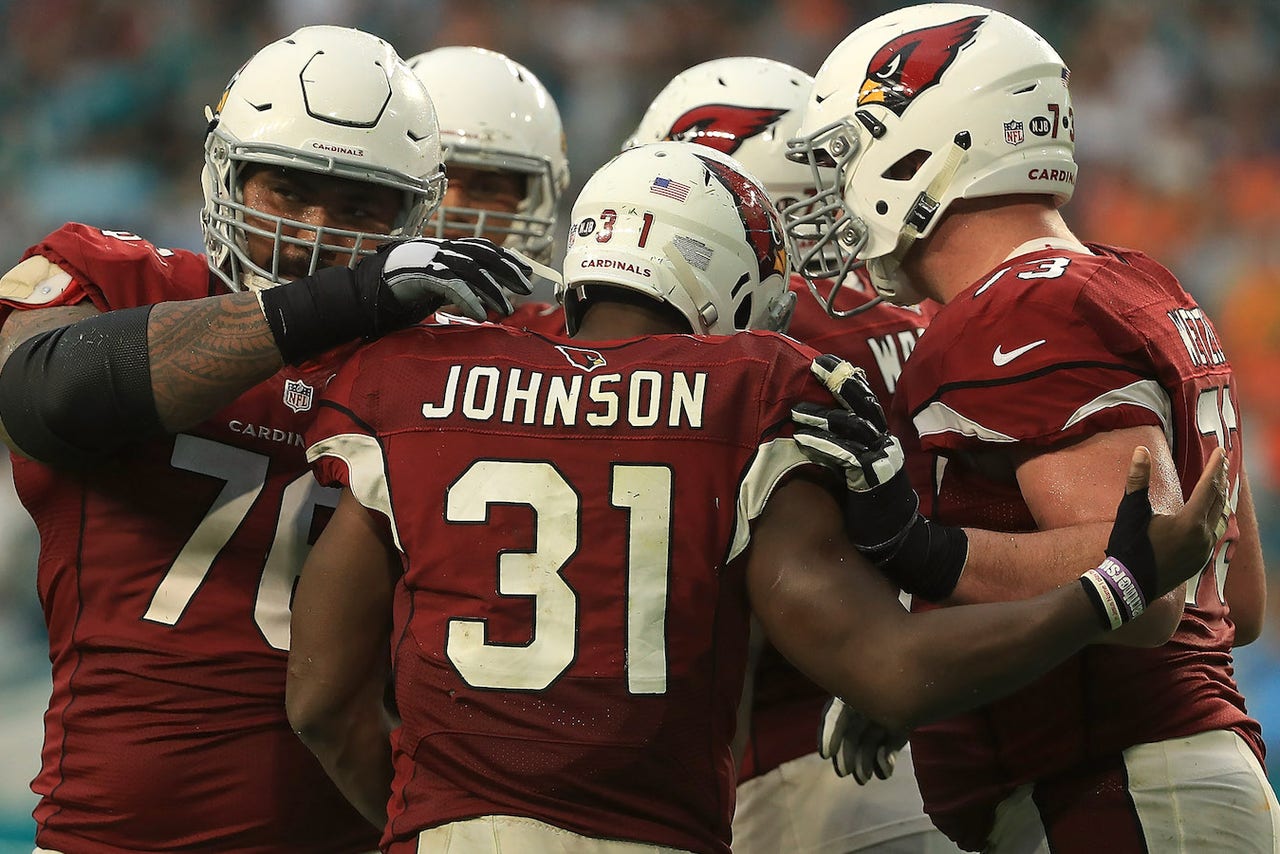 The top MVP candidates have pulled away from the pack in recent weeks: Tom Brady, Dak Prescott, Ezekiel Elliott, Matt Ryan, Matthew Stafford. However, one name always gets left out of the conversation, and it's because he plays on a terrible team.
David Johnson is one of the 10-best players in the NFL today regardless of position. When it comes to players who have the largest impact on their team, Johnson is right up there. He continued his stellar 2016 campaign by tying a record set by Edgerrin James in 2005.
With his 121 total yards on Sunday against the Dolphins, Johnson now has at least 100 yards from scrimmage in all 13 games this season. James is the only other player in NFL history to start a year with 13 straight games of 100-plus scrimmage yards.
James also had another streak of 12 games in 2000, but he furthered that record when he extended it by one in 2005. Johnson has a chance to make the historic feat his own next week against the New Orleans Saints.
On the year, Johnson has 1,830 yards from scrimmage. That gives him 140.8 yards per game and with three games remaining, he's on pace for 2,252 yards and 18 total touchdowns. If he were to hit those marks, he'd become just the ninth player in NFL history with 2,200 yards and 18 touchdowns. Among the other eight to do that are LaDainian Tomlinson, O.J. Simpson, Eric Dickerson and Priest Holmes. Needless to say, that's a pretty elite group to be a part of.
Johnson isn't considered an MVP candidate, but he's quietly putting together one of the best seasons by a running back in league history. If the Cardinals were, say, 8-5 and vying for a playoff berth, he'd absolutely be in the conversation. Heck, even with the Cardinals at 5-7-1, he's arguably a more impactful player than any of the MVP candidates – he's just not considered more "valuable" because his team isn't good.
What Johnson could win is Offensive Player of the Year. He's at the top in terms of yards from scrimmage, total touchdowns and overall touches. Elliott, Le'Veon Bell and Matt Ryan might be his biggest competitors for the award, but you could make the case that Johnson is most deserving. Entering Sunday, he was third in rushing, fourth in touchdowns on the ground and 33rd in receiving yards among all players. He's a do-it-all player that should be talked about far more often than he is.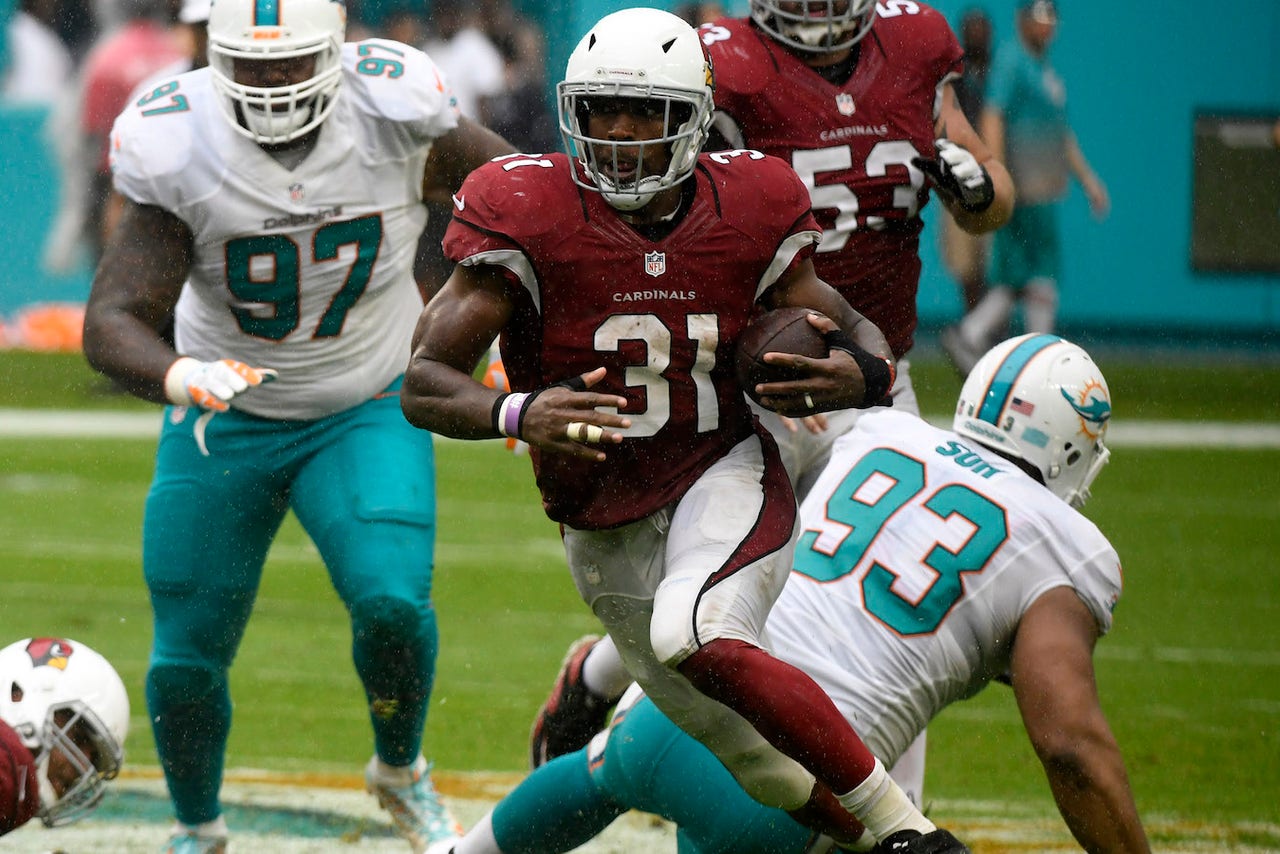 ---
---