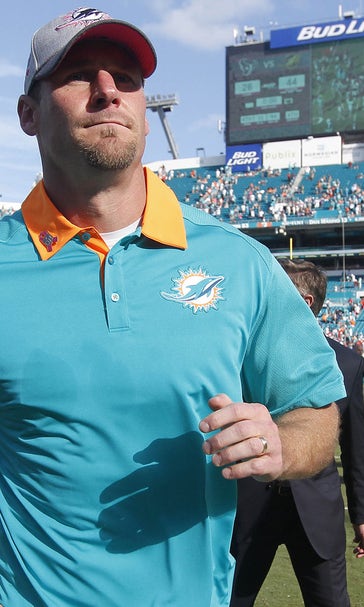 Dan Campbell took down motivational sayings in Dolphins auditorium
October 29, 2015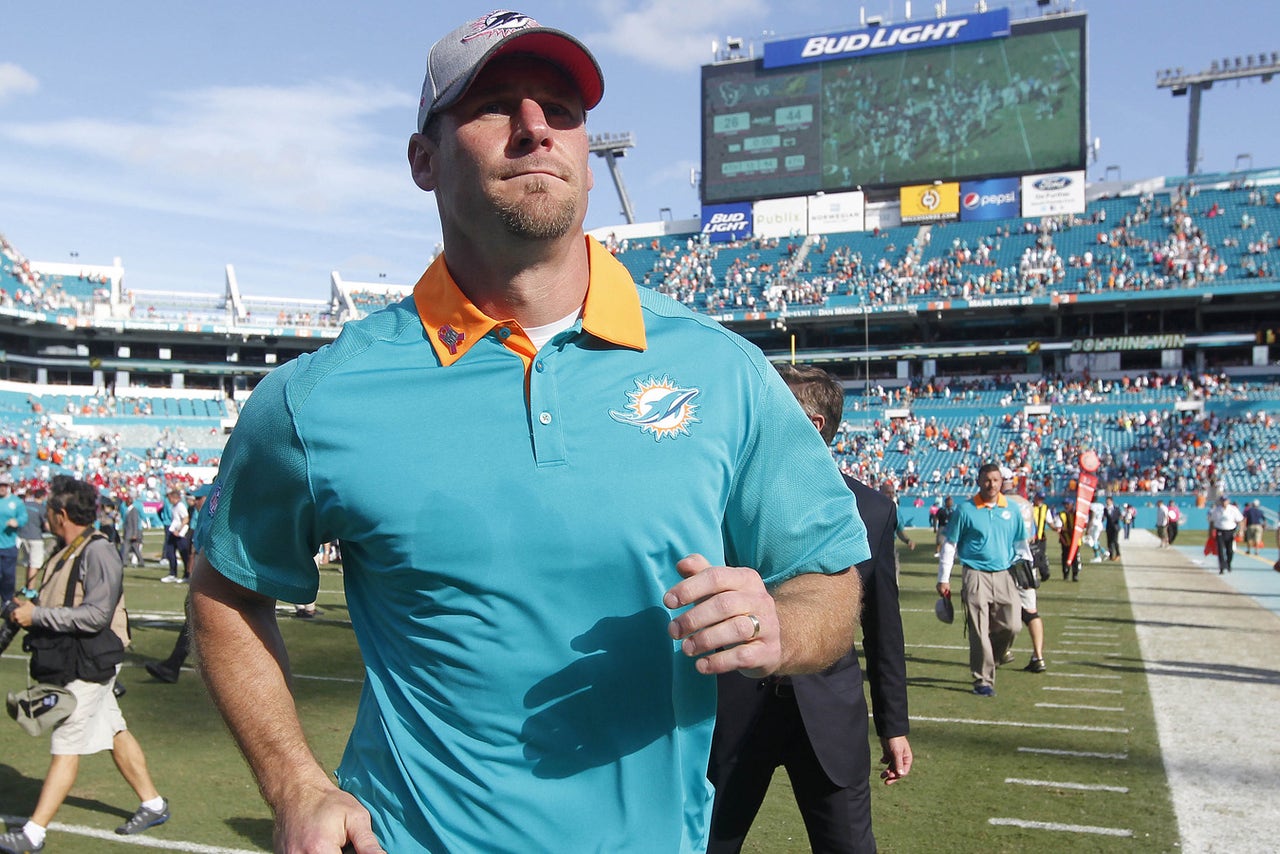 Dan Campbell did impressive work in his first two games after taking over as head coach of the Miami Dolphins. Following a 1-3 start that cost Joe Philbin his job after the team's loss in London, Campbell became interim head coach and led them to consecutive wins. But they didn't just win games; they annihilated opponents. They whupped the Titans 38-10 and then crushed the Texans 44-26 in Week 7, a game they led 41-0 at halftime.
What are some of the things Campbell's done that have helped turn around the team? As related by NFL.com's Jeff Darlington, Campbell took down the motivational sayings in the team auditorium because he felt the messages had become stale.
"Everybody in sports sees coaches using those signs," Campbell told NFL.com's Darlington. "The problem is, after a while, after two or three weeks, the same sign is still sitting there. And it doesn't mean anything anymore. Because you're just used to seeing it."
In addition to getting rid of the stale/cliche messages, he also reorganized the team's locker room. He grouped the players together by their positions rather than intermingling everyone. He also has changed up the speed around the team by making it more fast-paced.
The rest of Campbell's secrets will probably remain with the coach, but there is no doubt what he has done has resonated with the team. His youth and energy -- ampbell is 39 and played 10 years as a tight end in the NFL from 1999 to 2008 -- clearly helps him relate to the players more. It's obvious the Dolphins have responded to him and his methods.
More from Larry Brown Sports:
---
---