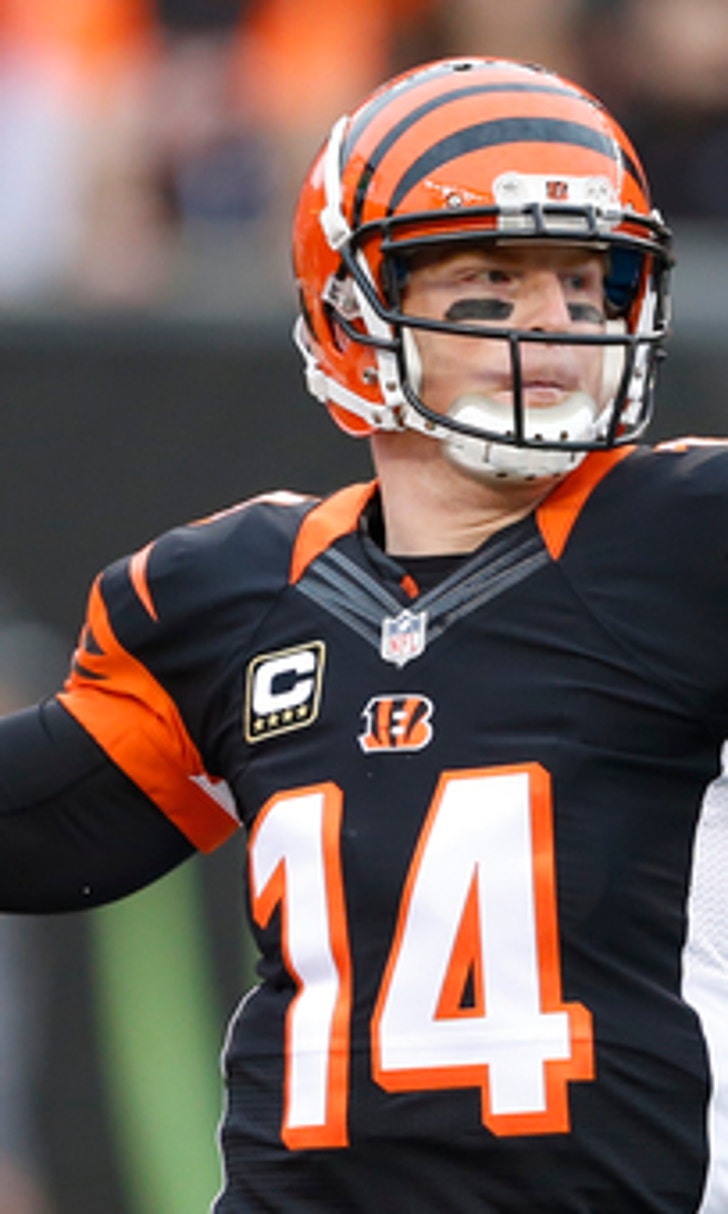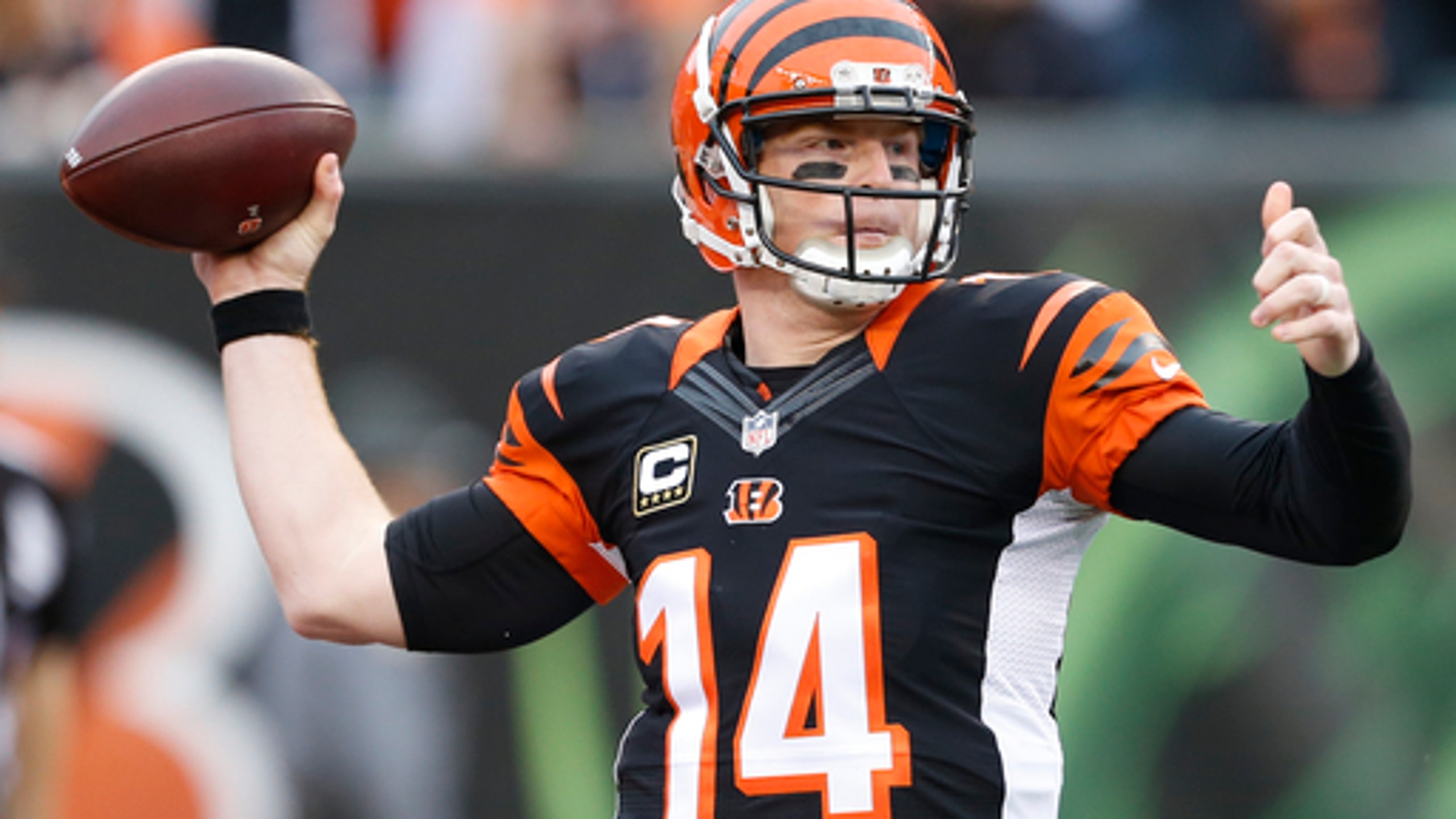 Dalton tries to pick up where he left off atop the AFC
BY foxsports • September 7, 2016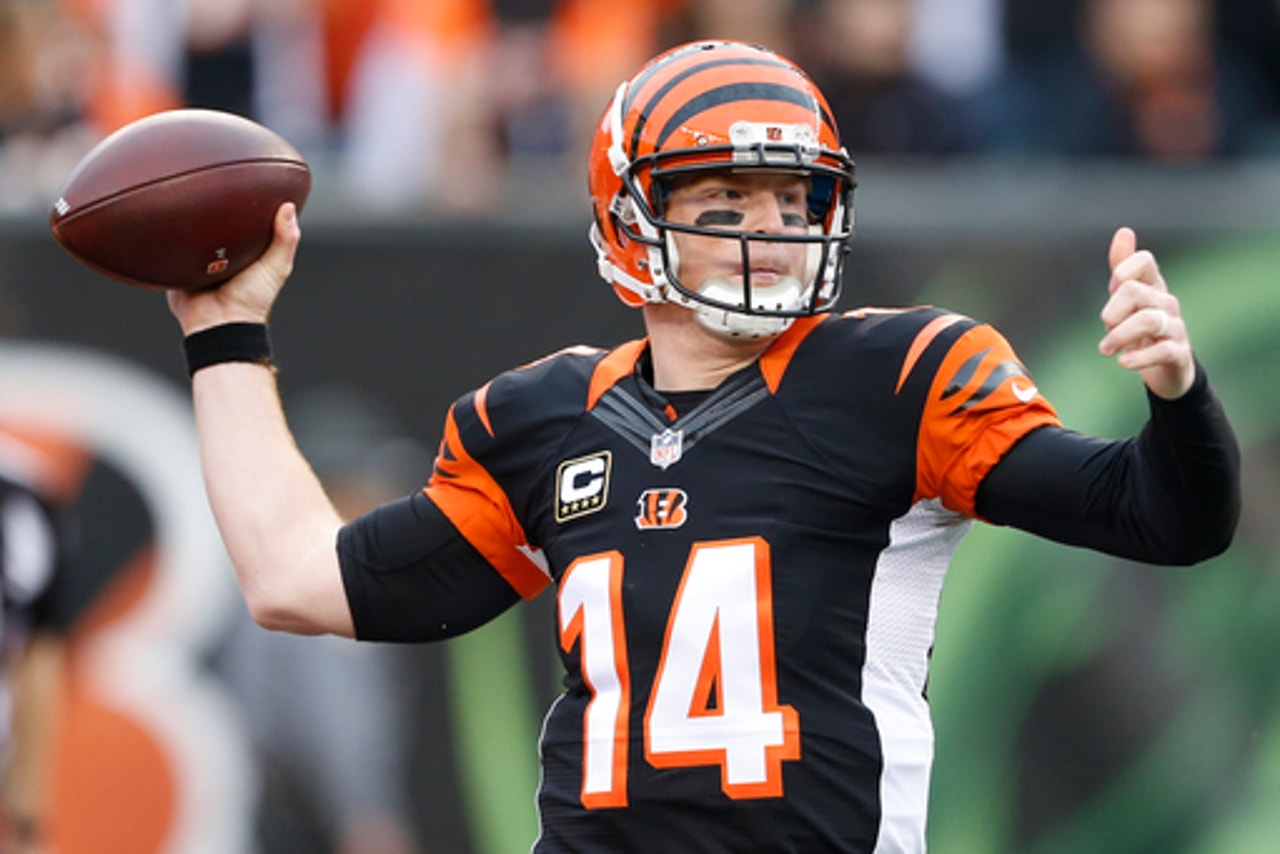 CINCINNATI (AP) Andy Dalton went out on top last season, but it wasn't the place he wanted to finish.
He led the AFC in passer rating when he broke the thumb on his passing hand on Dec. 13 while making a tackle during an interception return against Pittsburgh at Paul Brown Stadium. He missed the last three regular-season games and an 18-16 playoff loss to the Steelers at home again.
While backup AJ McCarron played well as his fill-in, Dalton was frustrated at having to watch his breakout season come to an end while he stood on the sideline.
The thumb is fully healed, the offense looked good in the preseason, and Dalton is ready to pick up where he left off when the Bengals play at the Jets on Sunday.
''I feel like I've got a lot of confidence in my ability, in what this offense can do, and in the guys around me,'' Dalton said on Wednesday.
''So there definitely is a carry-over. I mean, it was the best season that I've had, so for me it's trying to improve on that.''
Dalton was in the discussion of league MVP candidates when he got hurt. He completed 66 percent of his passes - a career high - with 25 touchdowns and a career-low seven interceptions. His passer rating of 106.3 topped the AFC and was second in the NFL to Seattle's Russell Wilson at 110.1.
Cincinnati matched the franchise record with 12 wins last season, only to have another first-round playoff meltdown. Dalton watched from the sideline as McCarron led Cincinnati to a late lead, but Vontaze Burfict's hit on Antonio Brown drew a penalty and gave the Steelers a chance for the winning field goal.
That made it five straight years of first-round losses, an NFL record. They're trying to get their first postseason win in more than 25 years, with much of it riding on whether Dalton can play at an elite level again.
''We're definitely anxious to get out there and start the new chapter,'' defensive end Carlos Dunlap said. ''For all of us, it's a new chapter because obviously that last chapter we had, y'all know what happened. Now we want to go out there and start something new, a new story.''
There will be one new thing in the offense on Sunday: Ken Zampese was elevated from quarterbacks coach to offensive coordinator when Hue Jackson left to become Cleveland's head coach. Jackson was known for pushing the envelope with his creativity - unbalanced lines, tackles lined up as slot receivers to help block, Dalton employed as a receiver. It'll be the first glimpse of how much different Cincinnati looks with the change.
''There's some new things that we're doing, some things that we've changed, some things that we've tweaked,'' Dalton said.
Notes: Linebacker P.J. Dawson was signed to the practice squad. He played in 11 games for the Bengals last season and was with them in the preseason before being waived. ... CB Darqueze Dennard, who missed most of the preseason with an ankle injury, was limited in practice on Wednesday. DT Pat Sims (Achilles) and TE Tyler Eifert (ankle) didn't participate. Everyone else participated fully.
---
Online: AP NFL website: www.pro32.ap.org and AP NFL Twitter feed: www.twitter.com/AP-NFL
---
---