National Football League
National Football League
Dalton, offense let Bengals down again in playoffs
Published
Jan. 7, 2013 9:45 p.m. ET

Coach Marvin Lewis was taken aback by the way his team fell apart.
The Bengals played their worst all-around game in months, resulting in a 19-13 loss to Houston on Saturday in a wild card playoff. Even then, they had a chance to win it at the end, but Andy Dalton overthrew an open A.J. Green in the end zone.
After winning seven of their last eight games, the Bengals were convinced they would finally snap one of the most enduring streaks of playoff futility. Instead, they've now gone 22 years without a postseason win, tied for seventh-longest in NFL history.
''It was kind of interesting that a lot of things we went into the game understanding - the poise and the calmness we needed to play with - eventually ended up being our demise,'' Lewis said on Monday.
Nothing was more stunning than the way the offense imploded. And nobody is under more scrutiny heading into another empty offseason than quarterback Andy Dalton.
For the second year in a row, Dalton had a horrid time in the playoffs. He passed for only 3 yards in the first half and finished 14 of 30 for 127 yards with no touchdowns, one interception and a 44.7 passer rating that was third-worst in franchise history for a playoff game.
As a rookie last year, he threw three interceptions during a 31-10 loss in Houston that left him with a passer rating of 51.4. In the two playoff games combined, Dalton has completed 57 percent of his passes for only 384 yards with no touchdowns and four interceptions.
In his two biggest games, Dalton has failed to lead the offense to a touchdown.
''Andy's an incredible quarterback,'' receiver Andrew Hawkins said on Monday. ''To do the things he's done this early in his career - 17 wins, he took the Bengals to back-to-back playoffs for the first time in 30 years. When you start winning, the standard gets raised. Now we're bums for losing in the first round where before we were bums for not making it to the playoffs. That's how football works. We understand that.
''He's going to bring the Bengals a lot of wins and a lot of playoff wins for many years to come.''
A lot of the focus next season will be on Dalton, a second-round draft pick who exceeded expectations as a rookie but had his worst moments in the biggest games this season. Lewis met with him on Monday and urged him to continue taking control of the offense.
''As I told Andy, `You've done a lot of good things, now you have to continue pressing forward and putting your stamp on the football team,''' Lewis said.
Another failure to get a playoff win would raise questions about whether he's capable of taking the team to the next level.
''I know the type of player that I am, and I'm not too worried about it,'' Dalton said on Monday. ''To go from 4-12 before I got here to 9-7 and now 10-6 - we're getting better and going to be better next year.''
It's not all on Dalton. The offensive line struggled to protect Dalton and to open holes for the running game in the final month. No receiver emerged as a consistent complement to Green. Tight end Jermaine Gresham tended to drop passes. Offensive coordinator Jay Gruden had trouble getting the offense into a flow.
''I think we still lack a little identity of who we are and what our style is,'' left tackle Andrew Whitworth said. ''And of course, people are going to say things about (Dalton). That's the nature of the position. But the truth of it is, all of us have things we can do better.
''It doesn't matter where you are. Great quarterbacks are great because there are other great players on that team, too. It's one of those things that everybody around him has got to play great, too. And we've got to find an identity and a style and go with it.''
Lewis wants to keep the running game the main focus of the offense. Newcomer BenJarvus Green-Ellis had an inconsistent season behind a line that was in flux because of injuries. Green-Ellis finished with 1,094 yards and four 100-yard games.
The defense was playoff-caliber for the last half of the season, setting a franchise record for sacks and routinely shutting down opponents. It even outscored the offense at times - in the final three games, the defense scored three touchdowns to one by the offense.
Coordinator Mike Zimmer said on Monday that he hasn't been contacted by any other teams about head coaching openings, so it looks like he'll be around for another season.
---
Online: http://pro32.ap.org/poll and http://twitter.com/AP-NFL
---
---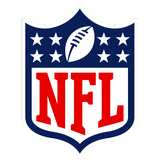 Get more from National Football League
Follow your favorites to get information about games, news and more
---