Dabo Swinney: Vic Beasley is the 'Babe Ruth of the draft'
Published
May. 1, 2015 12:24 p.m. EDT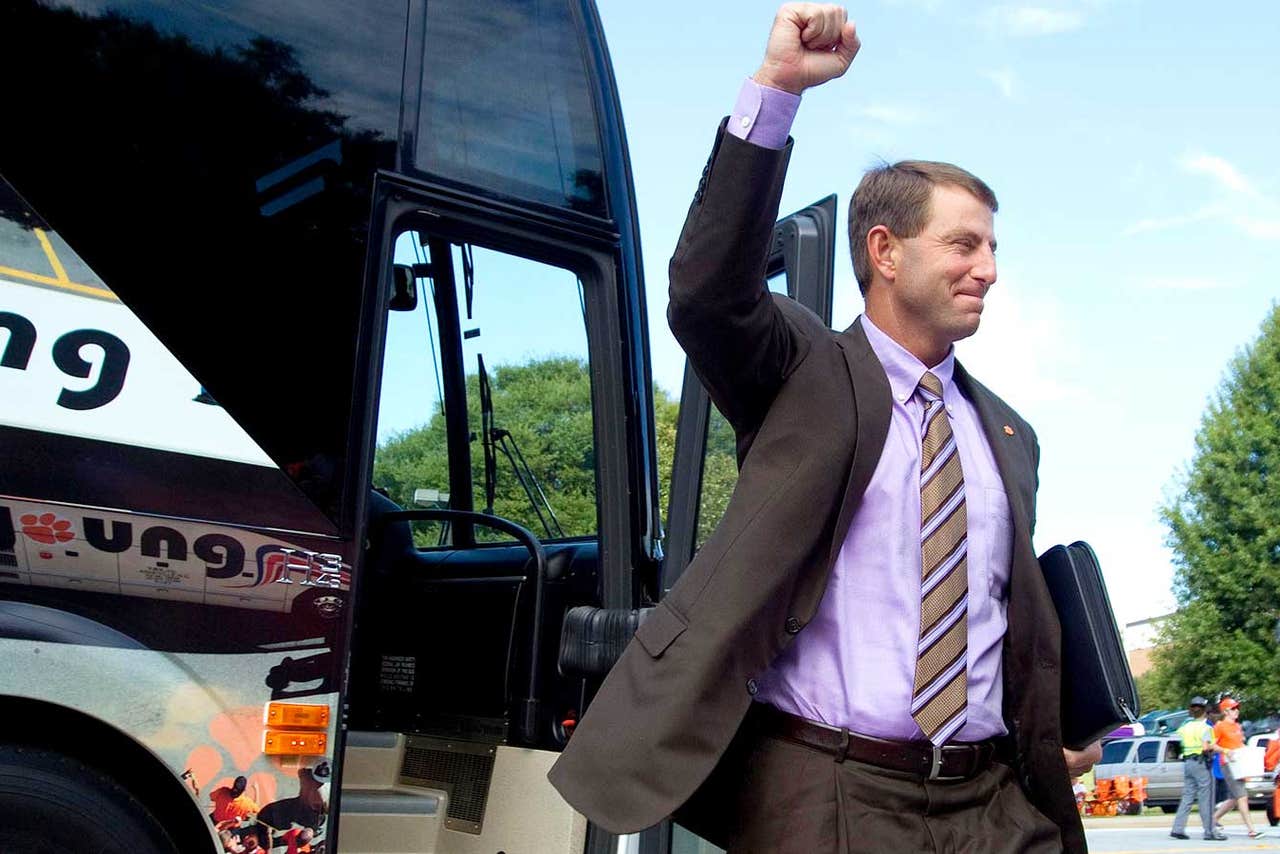 The Atlanta Falcons got one of their top targets in the 2015 NFL draft in former Clemson Tiger Vic Beasley. The talented rusher, like all NFL draft prospects who sit back in the green room waiting for their name to be called, was dressed to impress on Thursday night. 
This picture above from Scott Eisberg of WCIV shows Beasley's flashy look on draft night, but there's one thing you may notice — those are 100% Falcons colors he's wearing.
According to Dan Lyons from College Spun, Beasley's old head coach, Dabo Swinney, said the former Clemson Tiger pulled a Babe Ruth.
"Vic called his shot," Dabo Swinney said. "He is the Babe Ruth of the draft and come to think of it Ruth called his shot in Chicago (at 1932 World Series)."
Swinney continued: "When I saw him tonight he had a red and white suit on. I asked him about wearing those colors and he said they are the colors of the Atlanta Falcons. That is where he wanted to go and where he thought he would go."
That's some strong confidence Mr. Beasley, but give credit where credit is due, because he truly did pull a Babe Ruth.
(h/t College Spun and Scott Eisberg)
---
---