National Football League
National Football League
Cundiff hoping for another playoff shot
Published
Jan. 8, 2013 11:15 p.m. ET

There's no questioning how badly Billy Cundiff wants another chance in the playoffs after the way last season ended.
Cundiff and the Baltimore Ravens stayed home after he missed a potential tying 32-yard field goal in the closing seconds of the AFC championship game and New England went to the Super Bowl last season instead.
These days, Cundiff has no qualms discussing his greatest career disappointment. He hopes to soon make a new impression on the NFL's postseason - succeeding as San Francisco's starting kicker.
''You don't have to tiptoe around this. Ask what you want to ask,'' Cundiff instructed while standing at his locker before Tuesday's practice.
While coach Jim Harbaugh has yet to name Cundiff or incumbent David Akers the top guy for Saturday's NFC divisional playoff game against Green Bay, Cundiff is preparing as if he will play.
Cundiff took a field trip Monday to Candlestick Park to practice in the elements off San Francisco Bay, though there was hardly any wind during his hour-long session alongside holder Andy Lee and long snapper Brian Jennings - with the supervision of special teams coach Brad Seely.
Cundiff attempted between 30 and 40 field goals and also launched some kickoffs. Come Saturday, a sellout crowd will pack the place as San Francisco (11-4-1) tries to take a step toward reaching its first Super Bowl since after the 1994 season.
''It was a fairly calm day from what I understand, and I was told not to get too used to that,'' Cundiff said. ''The conditions were pretty nice. I think (I adjusted) the best that I can after one day. Guys get used to stadiums after playing there for many years so I think I know it as well as I can with what the current situation is. ... We're trying to cram in what you would do in the offseason - April, May, June, you get a little bit of July off and then most of August - so you're taking four months and squeezing it into about three days.''
Last summer, Cundiff figured he would get another chance to change his fortunes this season with the Ravens, but they parted ways with him Aug. 26 before Cundiff landed in nearby Washington.
The Redskins then released him on Oct. 9 after he missed five of his 12 field goal attempts.
Three months later and across the country, Cundiff is playing for John Harbaugh's little brother, Jim - perhaps finally poised to get that shot for another Harbaugh. San Francisco signed him Jan. 1 after Akers struggled once again during a 27-13 victory in the regular-season finale against Arizona.
The 32-year-old Cundiff realizes joining a new team at this late stage is a ''unique'' circumstance, but he knows he will fit in as long as he goes about his business and does his job when called upon.
''You're only as much of an outsider as you allow yourself to feel,'' Cundiff said. ''For me, I feel like it's the ultimate compliment that a team that's playing in the playoffs would use a roster spot on a guy like myself. They obviously have a lot of confidence in my abilities or they wouldn't have brought me in here. I feel like that is the ultimate compliment, so I'm going to take that confidence out on the field and not really worry about the rest.''
Harbaugh has said there is a ''leader in the clubhouse,'' but hasn't said who it is. He probably won't until he absolutely has to, either, to keep the Packers guessing.
Cundiff has moved forward from how last season ended, knowing John Harbaugh trusted him to bounce back. Probably not in this very situation, however."Maybe that was a compliment that in the fact that he didn't feel like he had to talk me off the ledge or console me,'' Cundiff said. ''I was obviously disappointed, and if I wasn't disappointed I think he would have bigger concerns. But at the same time I think he knew I would pick myself up. I've been through a lot in my career and I've dealt with some strange situations, and this is maybe just another one of them. I feel the way that I approach things, I think people know that I can handle it. Maybe that's why I keep getting thrown into the fire.''
Notes: San Francisco signed LB Nate Stupar to the practice squad. ... LB Aldon Smith (shoulder) practiced in a non-contact black jersey, along with CB Tarell Brown (shoulder, knee).
---
Online: http://pro32.ap.org/poll and http://twitter.com/AP-NFL
---
---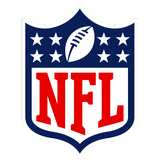 Get more from National Football League
Follow your favorites to get information about games, news and more
---